Jonathan Metz, PA, MPH
Instructor, Medicine-Hospital Medicine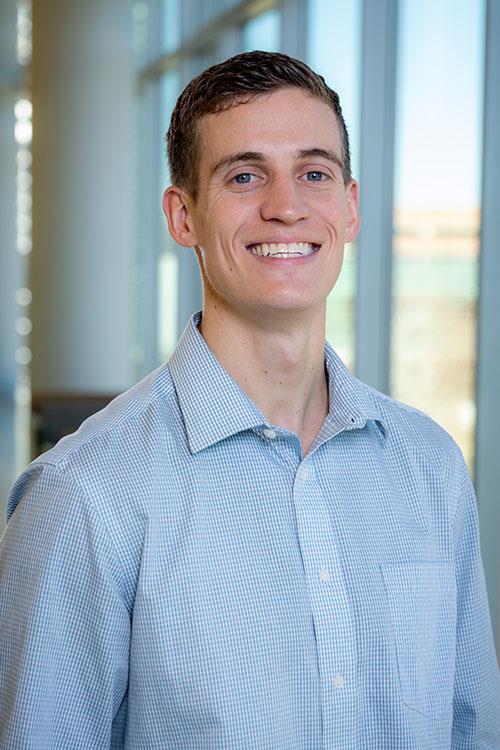 Graduate School
:
PA-C, Rosalind Franklin University of Medicine and Science
Undergraduate School
:
Fellowships
:
University of Colorado (University Hospital) Program, Internal Medicine
Department
:
Medicine-Hospital Medicine
Publications
Metz J, Howard K, Yu A. Primary CNS Lymphoma: A Cause of Ring-Enhancing Lesions in a Systemic Lupus Erythematous Patient on Mycophenolate Mofetil. Society of General Internal Medicine National Meeting, Orlando, Florida. April 8, 2022
Metz J, Lessing, J. A 54-year-old female with weakness and altered mental status. HumanDX
Personal Interests
In my spare time, I enjoy most outdoor activities (i.e. hiking, camping, skiing, kayaking, scuba diving, etc.) and reading the likes of Malcolm Gladwell and C.S. Lewis.
Public Speaking
Yes
General Information
Graduate Schools
:
PA-C, Rosalind Franklin University of Medicine and Science (0001)
Undergraduate Schools
:
BA, Wheaton College (IL) (0001)
Fellowships
:
University of Colorado (University Hospital) Program, Internal Medicine (0001)
Department
:
Medicine-Hospital Medicine