Monica Munoz-Torres, PhD
Visiting Associate Professor, Biomedical Informatics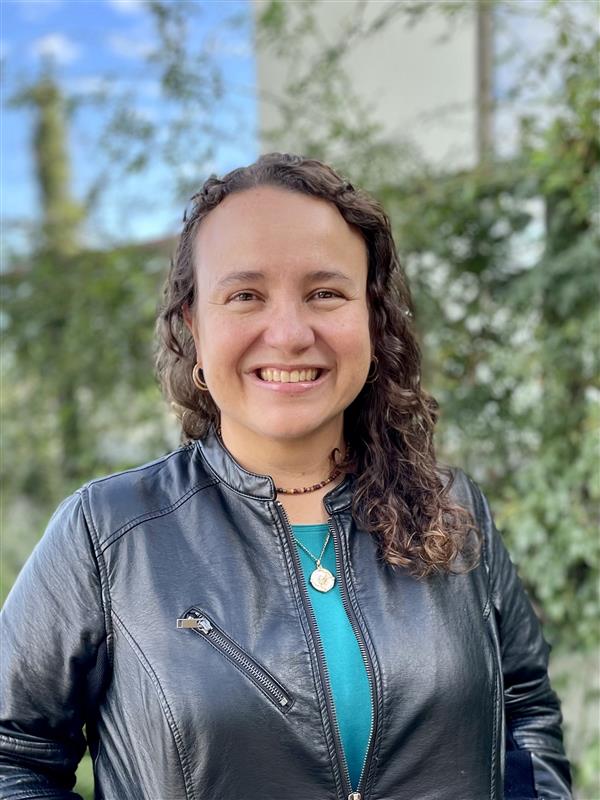 Graduate School
:
Languages
:
English, Spanish
Department
: Biomedical Informatics
Professional Titles
Visiting Associate Professor
Program Director, Monarch Initiative and Phenomics First Resource
Recognition & Awards
Kavli Fellow, National Academy of Sciences (2022)
The National Academy of Sciences (NAS) selected 185 of the nation's brightest young scientists from industry, academia, and government to participate in the 2022 U.S. and international Kavli Frontiers of Science symposia of the NAS. A committee of NAS members selected the participants from among young researchers who have already made recognized contributions to science. Attendees of these symposia receive the designation of Kavli Fellow. The Frontiers of Science symposium series provides a forum for the future leaders in U.S. science to share ideas across disciplines and to build contacts and networks as they advance in their careers. More than 6,200 young scientists have participated since the program's founding in 1989; to date, 323 participants have been elected to the NAS and 18 have been awarded the Nobel Prize.
Research Interests
My expertise, education, and enthusiasm span genomics, biocuration, knowledge representation, and data harmonization – and the development of software tools and standards to advance these fields. The major motivations for my research are, first, to leverage the wealth of comparative genomics knowledge I've acquired over the past 2 decades to advance our understanding of human health and disease with translational and integrative data science – we need ALL the organisms! – and second, to continuously improve on socio-technological practices to build and coordinate research communities in these fields of study. I lead the Standards Core in the BRIDGE Center project of the NIH Bridge to Artificial Intelligence (Bridge2AI) Program, and I am the Program Director for the Phenomics First Resource, an NHGRI Center of Excellence in Genomic Science, and for the Monarch Initiative, the flagship Program of TISLab.
Publications
Schofield P et al., GA4GH Phenopackets: A practical introduction. Advanced Genetics. 2022 doi:10.1002/ggn2.202200016
Harris et al., BOSC 2022: the first hybrid and 23rd annual Bioinformatics Open Source Conference. F1000Research 2022 https://f1000research.com/articles/11-1034
Vasilevsky NA, et al. Mondo: Unifying diseases for the world, by the world, 2022; medRxiv 2022.04.13.22273750; doi: https://doi.org/10.1101/2022.04.13.22273750
Haendel M, et al. Cancer Research Data Commons End-to-End Requirements Analysis. 2022; Zenodo https://zenodo.org/record/6167843
NIH Office of Research Infrastructure Programs (ORIP), Monarch Overview, 2022 https://youtu.be/SuUKqG2tbx0
Professional Memberships
Health Level 7 International (HL7), Member
Genetics Society of America (GSA), Member
International Society for Computational Biology (ISCB), Member
Open Bioinformatics Foundation (OBF), Member
International Society for Biocuration (ISB), Member
Clemson University Alumni Association, Member
Society for the Advancement of Chicanos/Hispanics and Native Americans in Science (SACNAS), Member
American Association for the Advancement of Science (AAAS), Member
Volunteer Activities
Lead. Communities Organized to Prepare for Emergencies (COPE).
Public Speaking
Yes
General Information
Graduate Schools
:
PhD, Clemson University (0001)
Languages
:
English, Spanish
Department
: Biomedical Informatics