Kelli Money, MD
Instructor/Fellow, Neurology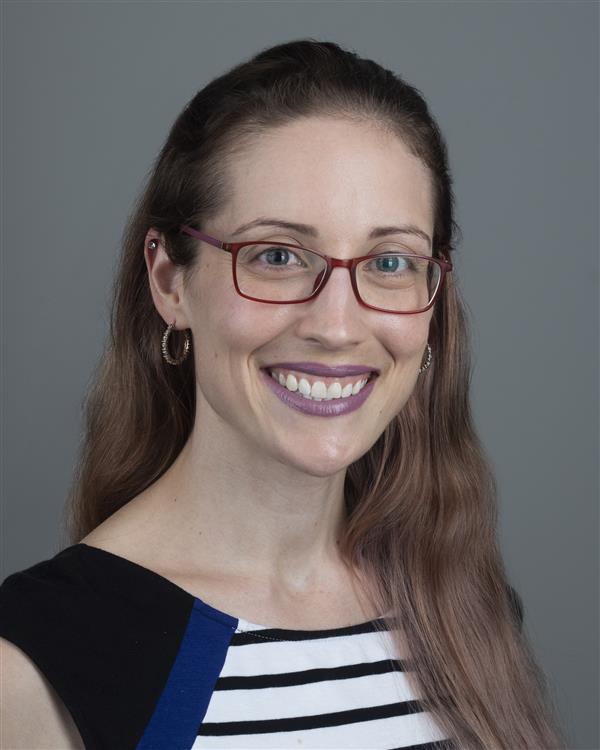 Download CV
Medical School
:
MD, Vanderbilt University School of Medicine (2018)
Graduate School
:
PhD, Vanderbilt University (2016)
Undergraduate School
:
BS, University of Alabama–Birmingham (AL) (2010)
Internship
:
Vanderbilt University Medical Center Program (2019)
Residency
:
Beth Israel Deaconess Medical Center/Harvard Medical School Program, Neurology (2022)
Fellowships
:
University of Colorado, Neuroimmunology
Languages
:
English
Department
:
Neurology
Research Interests
My research career has been an exciting journey through many subsections of neurology/neuroscience from neuropharmacology to psychoneuroimmunology. My interests have evolved to focus on patient-based research, particularly at the intersection of infectious disease and neuroimmunology. Recent work has focused on the COVID-19 in patients with multiple sclerosis, especially those on high efficacy disease modifying therapies.
Publications
Money KM, Baber U, Saart E, Samaan S, Sloane JA. Blunted Post-COVID-19 Humoral Immunity in Patients With CNS Demyelinating Disorders on Anti-CD20 Treatments. Front Neurol. 2022;13:843081. PubMed PMID: 35280260
Money KM, Mahatoo A, Samaan S, Anand P, Baber U, Bailey M, Bakshi R, Bouley A, Bower A, Cahill J, Houtchens M, Katz J, Lathi E, Levit E, Longbrake EE, McAdams M, Napoli S, Raibagkar P, Wade P, Sloane JA. A New England COVID-19 Registry of Patients With CNS Demyelinating Disease: A Pilot Analysis. Neurol Neuroimmunol Neuroinflamm. 2021 Sep;8(5). PubMed PMID: 34341094
Andreev A, Erdinc B, Shivaraj K, Schmutz J, Levochkina O, Bhowmik D, Farag F, Money KM, Primavera LH, Gotlieb V, Sahni S. The Association Between Anemia of Chronic Inflammation and Alzheimer's Disease and Related Dementias. J Alzheimers Dis Rep. 2020 Sep 18;4(1):379-391. PubMed PMID: 33163899
Barke TL, Money KM, Du L, Serezani A, Gannon M, Mirnics K, Aronoff DM. Sex modifies placental gene expression in response to metabolic and inflammatory stress. Placenta. 2019 Mar;78:1-9. PubMed PMID: 30955704
Money KM, Barke TL, Serezani A, Gannon M, Garbett KA, Aronoff DM, Mirnics K. Gestational diabetes exacerbates maternal immune activation effects in the developing brain. Mol Psychiatry. 2018 Sep;23(9):1920-1928. PubMed PMID: 28948973
Clinical Interests
My clinical interests include autoimmune neurology, neuroinfectious disease, multiple sclerosis, neurologic complications of rheumatologic diseases, and neuroinflammatory conditions yet to be identified.

Care Philosophy
I strive to provide high quality care in a collaborative fashion. Diagnosis and treatment is based upon mutual understanding/agreement and an equal partnership with patients.


Personal Interests
In my free time, I enjoy hiking with my dogs and birdwatching with my husband.
Public Speaking
Yes
General Information
Medical Schools
:
MD, Vanderbilt University School of Medicine (2018)
Graduate Schools
:
PhD, Vanderbilt University (2016)
Undergraduate Schools
:
BS, University of Alabama–Birmingham (AL) (2010)
Internships
:
Vanderbilt University Medical Center Program (2019)
Residency Programs
:
Beth Israel Deaconess Medical Center/Harvard Medical School Program, Neurology (2022)
Fellowships
:
University of Colorado, Neuroimmunology (0001)
Download CV
Languages
:
English
Department
:
Neurology