Gabriel Tarshish, MD
Assistant Professor, Pediatrics-Rheumatology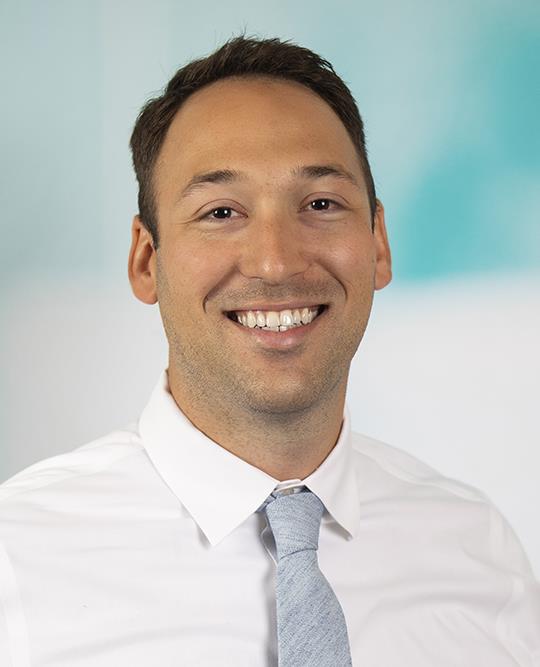 Medical School
:
MD, Tel Aviv University- Sackler School of Medicine (2015)
Undergraduate School
:
BS, University of Wisconsin–Madison (WI)
Internship
:
University of Louisville Program
Residency
:
University of Louisville Program, Pediatrics
Fellowships
:
Albert Einstein College of Medicine (Montefiore) Program, Pediatric Rheumatology
Department
:
Pediatrics-Rheumatology
Publications
Lanis A, Tu E, Peskin M, Melendez M, Tarshish G, Akinsete A, Hoffman A, Kenney-Riley K, Rubinstein T, Wahezi D. Storytelling of Young Adults with Chronic Rheumatologic Illnesses: A Pilot Study. Healthcare (Basel). 2022 Oct 9;10(10). PubMed PMID: 36292429
Perron MM, Vasquez-Canizares N, Tarshish G, Wahezi DM. Myositis autoantibodies in a racially diverse population of children with idiopathic inflammatory myopathies. Pediatr Rheumatol Online J. 2021 Jun 12;19(1):92. PubMed PMID: 34118936
Sabbagh SE, Neely J, Chow A, DeGuzman M, Lai J, Lvovich S, McGrath T, Pereira M, Pinal-Fernandez I, Roberts J, Rouster-Stevens K, Schmeling H, Sura A, Tarshish G, Tucker L, Rider LG, Kim S. Risk factors associated with Pneumocystis jirovecii pneumonia in juvenile myositis in North America. Rheumatology (Oxford). 2021 Feb 1;60(2):829-836. PubMed PMID: 32889531
Specialty Information
Specialties
Pediatric Rheumatology
Pediatrics, Board Certification (2018)
Conditions & Treatments
Bones, Joints and Muscles - Arthritis
Bones, Joints and Muscles
Immune System - Autoimmune Disorders
Immune System
Immune System - Rheumatoid Arthritis
Clinical Interests
I am interested in treating a broad range of rheumatologic diseases such as juvenile arthritis, systemic lupus erythematosus, sarcoidosis, vasculitis, juvenile dermatomyositis, scleroderma, periodic fever syndromes, and other auto-immune and auto-inflammatory conditions.


General Information
Medical Schools
:
MD, Tel Aviv University- Sackler School of Medicine (2015)
Undergraduate Schools
:
BS, University of Wisconsin–Madison (WI) (0001)
Internships
:
University of Louisville Program (0001)
Residency Programs
:
University of Louisville Program, Pediatrics (0001)
Fellowships
:
Albert Einstein College of Medicine (Montefiore) Program, Pediatric Rheumatology (0001)
Department
:
Pediatrics-Rheumatology