Sarah Cleary, PhD
Instructor, Psychiatry-Other CI Services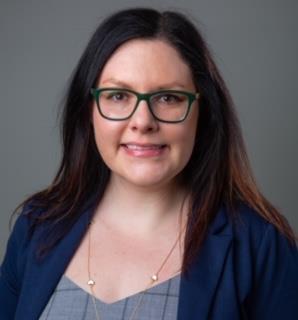 Graduate School
:
PhD, University of Denver (2016)
Undergraduate School
:
BA, Northwestern University (IL) (2006)
Residency
:
Dartmouth-Hitchcock Medical Center Program, Child and Adolescent Psychiatry (2016)
Fellowships
:
Dartmouth-Hitchcock Medical Center Program, Child and Adolescent Psychiatry (2017)
Department
:
Psychiatry-Other CI Services
Professional Titles
Child & Adolescent Psychologist, Denver Health
Instructor, Department of Psychiatry at University of Colorado School of Medicine
Practice Locations
Denver Health
777 Bannock St
Denver
, CO
80204
303-436-6000
Hospital Affiliation
Denver Health Medical Center
Clinical Interests
Anxiety, PTSD, childhood trauma, early intervention and prevention, adoption/foster care, parenting support training.

Care Philosophy
Dr. Cleary specializes in working with children, adolescents and their families who are recovering from the experience of trauma. Her mission and vision as a psychologist is to understand the impact of traumatic experiences on individuals' development across the lifespan, and to help aid in recovery from these experiences through the use of evidence-based practices and strengths-based positive psychology.


Personal Interests
Dr. Cleary is a certified therapist in Trauma-Focused Cognitive Behavioral Therapy (TF-CBT), and is also trained in Child Parent Psychotherapy (CPP) and Alternatives for Families: A Cognitive Behavioral Therapy (AF-CBT). A newer area of interest for Dr. Cleary is within Sports & Performance Psychology, and understanding how the difficulties that high-level performers face can lead to mental health challenges. Dr. Cleary hopes to continue working toward decreasing stigmatization of mental health issues in performance settings in order to increase awareness, acceptance and access to needed services. Dr. Cleary enjoys consulting on topics related to the study and treatment of childhood trauma, trauma-informed care, the intersection of psychology and medical ethics, and clinical supervision/teaching.
Volunteer Activities
University Health Kansas City (formerly Truman Medical Centers) - Medical Ethics Committee, Psychology Department Member (2019 - 2021); American Psychological Association (APA), Internship Training Site Visitor Volunteer (2021 - present)
Public Speaking
Yes
Childhood trauma, trauma-informed care, best practices in clinical supervision/training and related topics
General Information
Graduate Schools
:
PhD, University of Denver (2016)
Undergraduate Schools
:
BA, Northwestern University (IL) (2006)
Residency Programs
:
Dartmouth-Hitchcock Medical Center Program, Child and Adolescent Psychiatry (2016)
Fellowships
:
Dartmouth-Hitchcock Medical Center Program, Child and Adolescent Psychiatry (2017)
Department
:
Psychiatry-Other CI Services