Calen Steiner, MD
Assistant Professor, Medicine-Gastroenterology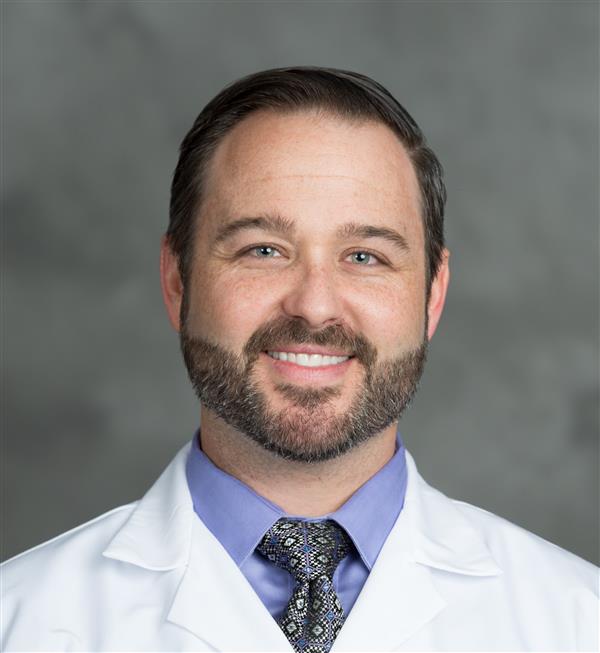 Medical School
:
MD, University of Cincinnati College of Medicine (2015)
Graduate School
:
MS, University of Cincinnati (2011)
Undergraduate School
:
BS, University of California–Los Angeles (CA) (2007)
Residency
:
University of Michigan Program, Internal Medicine (2018)
Fellowships
:
University of Michigan Program, Gastroenterology (2021)
Department
:
Medicine-Gastroenterology
Publications
Steiner CA, Cartwright IM, Taylor CT, Colgan SP. Hypoxia-inducible factor as a bridge between healthy barrier function, wound healing, and fibrosis. Am J Physiol Cell Physiol. 2022 Sep 1;323(3):C866-C878. PubMed PMID: 35912990
Cartwright IM, Dowdell AS, Hanson C, Kostelecky RE, Welch N, Steiner CA, Colgan SP. Contact-dependent, polarized acidification response during neutrophil-epithelial interactions. J Leukoc Biol. 2022 Dec;112(6):1543-1553. PubMed PMID: 35674095
Sheehan JL, Jacob J, Berinstein EM, Greene-Higgs L, Steiner CA, Berry SK, Shannon C, Cohen-Mekelburg SA, Higgins PDR, Berinstein JA. The Relationship Between Opioid Use and Healthcare Utilization in Patients With Inflammatory Bowel Disease: A Systematic Review and Meta-Analysis. Inflamm Bowel Dis. 2022 Dec 1;28(12):1904-1914. PubMed PMID: 35230420
Steiner CA, Rieder F. No Longer Stretching Credibility: Mechanical Force Meets Inflammation in Experimental Intestinal Stenosis. Dig Dis Sci. 2022 May;67(5):1702-1703. PubMed PMID: 34350517
Johnson LA, Rodansky ES, Tran A, Collins SG, Eaton KA, Malamet B, Steiner CA, Huang S, Spence JR, Higgins PDR. Effect of ABT-263 on Intestinal Fibrosis in Human Myofibroblasts, Human Intestinal Organoids, and the Mouse Salmonella typhimurium Model. Inflamm Bowel Dis. 2022 Feb 1;28(2):161-175. PubMed PMID: 34302470
Specialty Information
Specialties
Internal Medicine, Board Certification (2018)
Gastroenterology
Conditions & Treatments
Digestive System
Digestive System - Inflammatory Bowel Disease (IBD): Crohn's disease, ulcerative colitis, microscopic colitis
Clinical Interests
My many clinical interests include the medical and endoscopic management of patients with Inflammatory Bowel Disease (IBD) including Crohn's Disease and Ulcerative Colitis.

Care Philosophy
I strive to provide the best care for my patients. I believe in a multidisciplinary and comprehensive approach to care for the person as a whole and delivering cutting edge, evidence-based care for our patients.


General Information
Medical Schools
:
MD, University of Cincinnati College of Medicine (2015)
Graduate Schools
:
MS, University of Cincinnati (2011)
Undergraduate Schools
:
BS, University of California–Los Angeles (CA) (2007)
Residency Programs
:
University of Michigan Program, Internal Medicine (2018)
Fellowships
:
University of Michigan Program, Gastroenterology (2021)
Department
:
Medicine-Gastroenterology