Edward Dempsey, MD
Professor, Medicine-Cvp-Pulmonary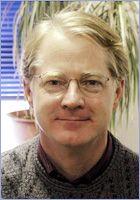 Medical School
:
MD, Harvard Medical School (1982)
Undergraduate School
:
BA, Harvard University (MA) (1977)
Internship
:
Yale-New Haven Medical Center Program (1983)
Residency
:
Yale-New Haven Medical Center Program, Internal Medicine (1986)
Fellowships
:
University of Colorado (University Hospital) Program, Pulmonary Disease and Critical Care Medicine (1989)
Languages
:
English
Department
:
Medicine-Cvp-Pulmonary
Publications
Karoor V, Strassheim D, Sullivan T, Verin A, Umapathy NS, Dempsey EC, Frank DN, Stenmark KR, Gerasimovskaya E. The short-chain fatty acid butyrate attenuates pulmonary vascular remodeling and inflammation in hypoxia-induced pulmonary hypertension. Int J Mol Sci. 2021 Sep 14;22(18):9916. doi: 10.3390/ijms22189916. PMID: 34576081 .
• Karoor V, Swindle D, Pak DI, Strassheim D, Fini MA, Dempsey E, Stenmark KR, Hassell K, Nuss R, Buehler PW, Irwin. Evidence supporting a role for circulating macrophages in the regression of vascular remodeling following sub-chronic exposure hemoglobin plus hypoxia. Pulm Circ. 2021 Nov 5;11(4):20458940211056806. doi: 10.1177/20458940211056806. eCollection 2021 Oct-Dec.
Strassheim D, Karoor V, Nijmeh H, Weston P, Lapel M, Schaack J, Sullivan T, Dempsey EC, Stenmark KR, Gerasimovskaya E. c-Jun, Foxo3a, and c-Myc Transcription Factors are Key Regulators of ATP-Mediated Angiogenic Responses in Pulmonary Artery Vasa Vasorum Endothelial Cells. Cells. 2020 Feb 11;9(2):416. doi: 10.3390/cells9020416. PMID: 32054096; PMCID: PMC7072142.
Dempsey E, Strassheim D, Karoor V. Impaired vascular function with age and RhoGTPase. Aging (Albany NY). 2020 Jan 6;12(1):1-2. doi: 10.18632/aging.102739. Epub 2020 Jan 6. PMID: 31905168; PMCID: PMC6977650.
King M, Hurley H, Davidson KR, Dempsey EC, Barron MA, Chan ED, Frey A. The Link between < i>Fusobacteria< /i> and Colon Cancer: a Fulminant Example and Review of the Evidence. Immune Netw. 2020 Aug 4;20(4):e30. doi: 10.4110/in.2020.20.e30. PMID: 32895617; PMCID: PMC7458797.
Specialty Information
Specialties
Internal Medicine, Board Certification (1986)
Pulmonary Disease, Board Certification (1988)
Critical Care Medicine, Board Certification (1989)
Conditions & Treatments
Lungs and Breathing - Pulmonary Hypertension
Lungs and Breathing
General Information
Medical Schools
:
MD, Harvard Medical School (1982)
Undergraduate Schools
:
BA, Harvard University (MA) (1977)
Internships
:
Yale-New Haven Medical Center Program (1983)
Residency Programs
:
Yale-New Haven Medical Center Program, Internal Medicine (1986)
Fellowships
:
University of Colorado (University Hospital) Program, Pulmonary Disease and Critical Care Medicine (1989)
Languages
:
English
Department
:
Medicine-Cvp-Pulmonary