Ronald Vagnozzi, PhD
Assistant Professor, Medicine-Cardiology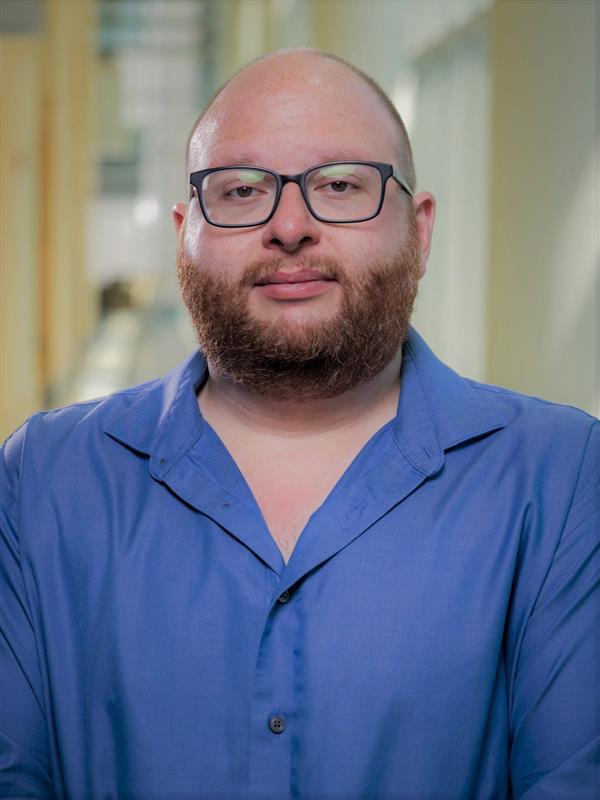 Graduate School
:
PhD, Thomas Jefferson University (2013)
Undergraduate School
:
BS, Saint Joseph's University (PA) (2007)
Languages
:
English
Department
:
Medicine-Cardiology
Recognition & Awards
Melvin L. Marcus Early Career Investigator Award in Cardiovascular Sciences, American Heart Association (2019)
Richard J. Bing Young Investigator Award, International Society for Heart Research (2019)
Executive Co-Directors Award, The Heart Institute at Cincinnati Children's Hospital (2017)
Research Interests
My lab studies the cellular mechanisms of injury and stress responses in the heart. I am particularly interested in the innate immune system and how inflammation impacts wound healing, fibrosis, and tissue remodeling in beneficial as well as adverse ways. The goal of our research is to understand the regulatory mechanisms of cardiac wound healing and discover novel approaches to repair or even rejuvenate the damaged heart.
Publications
McKinsey TA, Foo R, Anene-Nzelu CG, Travers JG, Vagnozzi RJ, Weber N, Thum T. Emerging epigenetic therapies of cardiac fibrosis and remodeling in heart failure: from basic mechanisms to early clinical development. Cardiovasc Res. 2022 Aug 25. [Epub ahead of print] PubMed PMID: 36004821
Vagnozzi RJ, McKinsey TA. T cell immunotherapy for cardiac fibrosis: mRNA starts the CAR. Cell Stem Cell. 2022 Mar 3;29(3):352-354. PubMed PMID: 35245466
Ronald J. Vagnozzi, Starting off strong: Rigor and reproducibility in the early career, Journal of Molecular and Cellular Cardiology Plus, Volume 2, 2022, 100022, ISSN 2772-9761, https://doi.org/10.1016/j.jmccpl.2022.100022. (https://www.sciencedirect.com/science/article/pii/S2772976122000162) Keywords: Scientific rigor; Reproducibility; Early career
Koch WJ, Vagnozzi RJ, Wang TJ, Liao R, Houser SR. Thomas L. Force, MD: 1951-2020: A Brilliant Physician-Scientist Gone Too Soon. Circ Res. 2021 Jan 8;128(1):6-7. PubMed PMID: 33411629
Vagnozzi RJ. SupErbB monocytes? Innate immune cells help the heart adapt. J Mol Cell Cardiol. 2021 Mar;152:92-94. PubMed PMID: 33310054
General Information
Graduate Schools
:
PhD, Thomas Jefferson University (2013)
Undergraduate Schools
:
BS, Saint Joseph's University (PA) (2007)
Languages
:
English
Department
:
Medicine-Cardiology