Blake Martin, MD
Assistant Professor, Pediatrics-Critical Care Medicine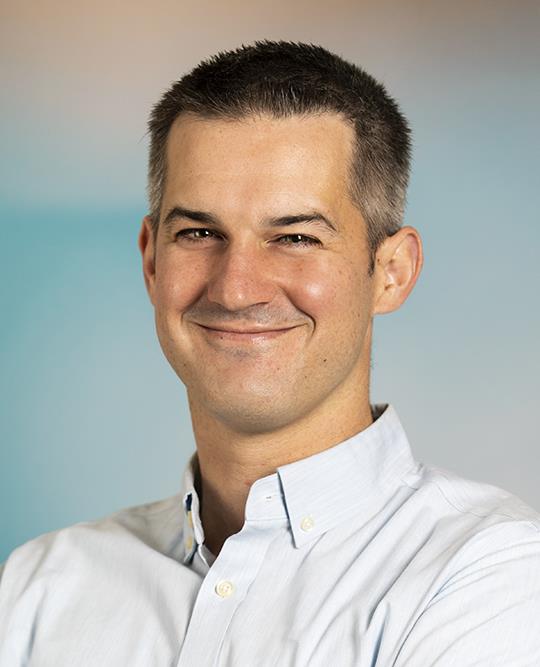 Medical School
:
MD, University of Colorado Denver Health Sciences Center (2013)
Undergraduate School
:
MA, Princeton University (NJ) (2007)
Internship
:
Children's Hospital/Boston Medical Center Program (2014)
Residency
:
Children's Hospital/Boston Medical Center Program, Pediatrics (2016)
Fellowships
:
University of Colorado (Children's Hospital Colorado) Program, Pediatric Critical Care Medicine (2020)
Languages
:
English, Spanish
Department
:
Pediatrics-Critical Care Medicine
Professional Titles
Assistant Professor of Pediatrics
Pediatric Critical Care Attending Physician
Assistant Professor of Biomedical Informatics
Publications
Welter KJ, Gordon S, Snyder P, Martin B. A case report of an 18-year-old receiving nebulized lidocaine for treatment of COVID-19 cough. Heart Lung. 2023 Jan-Feb;57:140-143. PubMed PMID: 36201924
Martin B, Mulhern B, Majors M, Rolison E, McCombs T, Smith G, Fisher C, Diaz E, Downen D, Brittan M. Improving Pediatric Intensive Care Unit Discharge Timeliness of Infants with Bronchiolitis Using Clinical Decision Support. Appl Clin Inform. 2023 Mar;14(2):392-399. PubMed PMID: 36792057
Martin B, Rao S, Bennett TD. Disparities in Multisystem Inflammatory Syndrome in Children and COVID-19 Across the Organ Dysfunction Continuum. Jama Netw Open. 2023;5(1):e2249552-e.
Martin B, DeWitt PE, Albers D, Bennett TD. Development of a Pediatric Blood Pressure Percentile Tool for Clinical Decision Support. JAMA Netw Open. 2022 Oct 3;5(10):e2236918. PubMed PMID: 36251296
Martin B, DeWitt PE, Scott HF, Parker S, Bennett TD. Machine Learning Approach to Predicting Absence of Serious Bacterial Infection at PICU Admission. Hosp Pediatr. 2022 Jun 1;12(6):590-603. PubMed PMID: 35634885
Specialty Information
Specialties
Pediatrics, Board Certification
Pediatric Critical Care Medicine
Clinical Interests
Machine learning, Artificial Intelligence, Clinical Decision Support, Antibiotic Decision-Making


Personal Interests
Father of two wonderful kids. Interests include hiking, skiing, tennis, and discussing the origins of the universe.


General Information
Medical Schools
:
MD, University of Colorado Denver Health Sciences Center (2013)
Undergraduate Schools
:
MA, Princeton University (NJ) (2007)
Internships
:
Children's Hospital/Boston Medical Center Program (2014)
Residency Programs
:
Children's Hospital/Boston Medical Center Program, Pediatrics (2016)
Fellowships
:
University of Colorado (Children's Hospital Colorado) Program, Pediatric Critical Care Medicine (2020)
Languages
:
English, Spanish
Department
:
Pediatrics-Critical Care Medicine