Michael Bozzella, DO
Assistant Professor, Pediatrics-Infectious Diseases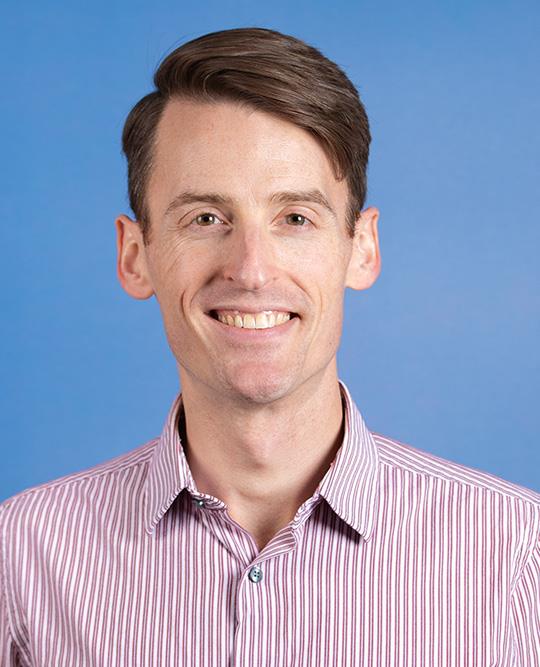 Medical School
:
DO, University of New England College of Osteopathic Medicine (2014)
Graduate School
:
MS, University of New England (2016)
Undergraduate School
:
BS, University of Rochester (NY) (2007)
Residency
:
Tufts Medical Center Program, Pediatrics (2017)
Fellowships
:
Children's National Medical Center/George Washington University Program, Pediatric Infectious Diseases (2020)
Languages
:
English
Department
:
Pediatrics-Infectious Diseases
Professional Titles
Infectious Diseases Attending Physician
Teaching
Assistant Professor (2020)
School of Medicine, Pediatrics
Publications
Deitz GA, McCourt EA, Palestine A, Miller ER, Bozzella MJ. Ganciclovir-resistant cytomegalovirus retinitis in a 4-month-old infant. J AAPOS. 2022 Sep 21. [Epub ahead of print] PubMed PMID: 36152756
Cole LD, Slate M, Minneman S, Bozzella MJ. Multisystem Inflammatory Syndrome after Breakthrough SARS-CoV-2 Infection in 2 Immunized Adolescents, United States. Emerg Infect Dis. 2022 Jul;28(7):1456-1459. PubMed PMID: 35642468
Bozzella MJ, Chaney H, Sami I, Koumbourlis A, Bost JE, Zemanick ET, Freishtat RJ, Crandall KA, Hahn A. Impact of Anaerobic Antibacterial Spectrum on Cystic Fibrosis Airway Microbiome Diversity and Pulmonary Function. Pediatr Infect Dis J. 2021 Nov 1;40(11):962-968. PubMed PMID: 34269323
Bozzella MJ, Magyar M, DeBiasi RL, Ferrer K. Epiglottitis Associated With Intermittent E-cigarette Use: The Vagaries of Vaping Toxicity. Pediatrics. 2020 Mar;145(3). PubMed PMID: 32024750
Practice Locations
Children's Hospital Colorado - Colorado Springs
4090 Briargate Pkwy
Colorado Springs
, CO
80920
719-305-1234
Children's Hospital Colorado Anschutz Medical Campus
13123 East 16th Ave
Aurora
, CO
80045
720-777-1234
Hospital Affiliation
Children's Hospital Colorado
Specialty Information
Specialties
Pediatrics, Board Certification
Pediatric Infectious Diseases
Clinical Interests
While I enjoy everything infectious, I have a particular interest in antimicrobial stewardship, tick-borne infections, viral syndromes, and febrile travelers

Care Philosophy
Infections can be scary. As an Infectious Diseases Physician I strive to help my patients, their families, and their care teams understand the many facets of the diagnostic and treatment process, and what to expect along the way. I think that through a better understanding of the process, we can all work more effectively as a team to help our patients find their way back to health.


Personal Interests
When not thinking about infectious diseases, I enjoy hiking and skiing, playing the piano, getting lost in a good book, attempting to craft, and engaging in kitchen adventures (otherwise known as cooking and baking)
Public Speaking
Yes
General Information
Medical Schools
:
DO, University of New England College of Osteopathic Medicine (2014)
Graduate Schools
:
MS, University of New England (2016)
Undergraduate Schools
:
BS, University of Rochester (NY) (2007)
Residency Programs
:
Tufts Medical Center Program, Pediatrics (2017)
Fellowships
:
Children's National Medical Center/George Washington University Program, Pediatric Infectious Diseases (2020)
Languages
:
English
Department
:
Pediatrics-Infectious Diseases