Brittany Blass, PA-C
Instructor, Surgery-GI, Trauma, and Endocrine Surgery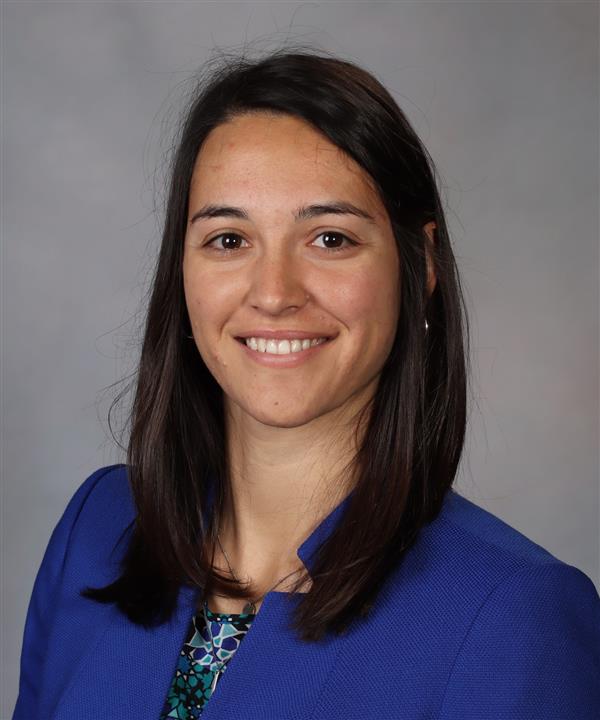 Graduate School
:
MS, Desales University (2019)
Undergraduate School
:
BA, Lafayette College (PA) (2015)
Fellowships
:
College of Medicine, Mayo Clinic (Rochester) Program, Critical Care Medicine (2020)
Languages
:
English
Department
:
Surgery-GI, Trauma, and Endocrine Surgery
Teaching
Senior Instructor (2022)
School of Medicine, University of Colorado - Denver
Lectures on Burn Principles, Skin Drug Reactions, Skin Infections
Publications
Blass B, Hoskote S, Norton M, et al. A case of autoimmune pulmonary alveolar proteinosis with underlying monoclonal b-cell lymphocytosis. 2020;158(4): a1101-A1102.
Blass B, Pickel C, Albright R. Mind the gap: a case of ethylene glycol toxicity. Critical Care for APP Conference. April 2020.
Specialty Information
Specialties
Surgery
Advanced Cardiac Life Support, Certificate (2022)
Basic Life Support, Certificate (2022)
Fundamentals of Critical Care Support, Certificate (2022)
Advanced Burn Life Support, Certificate (2020)
Physician Assistant Certification, NCCPA, Board Certification (2019)
Conditions & Treatments
Surgery - Burn Surgery
Surgery
Critical Care
Care Philosophy
I strive to provide comprehensive and quality patient care to all patients, emphasizing the importance of taking every aspect of a patient's body and mental health into consideration during diagnosis and treatment.


Personal Interests
Hiking, biking, skiing, spending time outdoors, and sports
Public Speaking
Yes
Education on Burn Principles to Physician Assistant programs; outreach to medical clinics on Burn education; speaking at conferences regarding Burn and Frostbite principles
General Information
Graduate Schools
:
MS, Desales University (2019)
Undergraduate Schools
:
BA, Lafayette College (PA) (2015)
Fellowships
:
College of Medicine, Mayo Clinic (Rochester) Program, Critical Care Medicine (2020)
Languages
:
English
Department
:
Surgery-GI, Trauma, and Endocrine Surgery