Stephanie Takamatsu, PhD
Assistant Professor, Psychiatry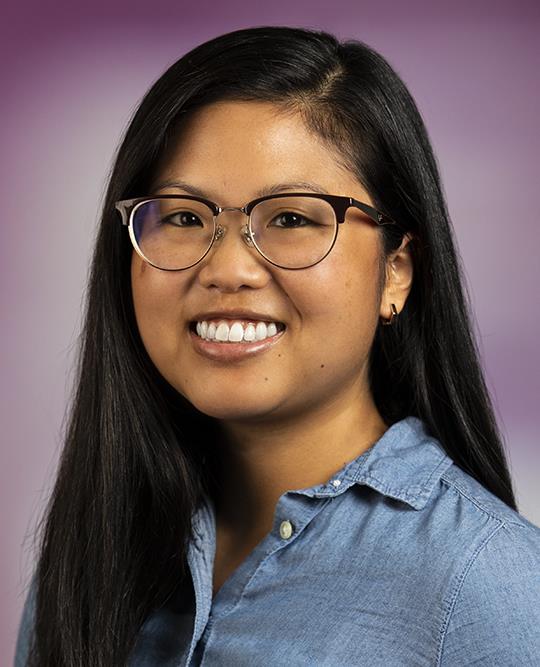 Publications
Kelleher, J., Dempsey, J., Takamatsu, S., Paul, J. J., Kent, E., & Dempsey, A. G. (2022). Adaptation of Infant Mental Health Services to Preterm Infants and their Families Receiving Neonatal Intensive Care Unit Services During The COVID-19 Pandemic. Infant Mental Health Journal, 43(1), 100-110. doi: 10.1002/imhj.21961. Epub 2022 Jan 8. PMID: 34997613; PMCID: PMC9015475.
Thompson, T., Davis, S., Takamatsu, S., Howell, S., & Tartaglia, N. (2021). Exploring academic and character strengths in students with sex chromosome aneuploidies. Journal of Positive School Psychology , 6(1), 12-24. https://doi.org/10.47602/jpsp.v6i1.262
McCrae CS, Chan WS, Curtis AF, Nair N, Deroche CB, Munoz M, Takamatsu S, McLean D, Davenport M, Muckerman JE, Takahashi N, McCann D, McGovney K, Sahota P, Mazurek MO. Telehealth cognitive behavioral therapy for insomnia in children with autism spectrum disorder: A pilot examining feasibility, satisfaction, and preliminary findings. Autism. 2020 Aug 25;:1362361320949078. [Epub ahead of print] PubMed PMID: 32838539
McAfee, N. W., Martens, M. P., Herring, T. E., Takamatsu, S. K., & Foss, J. M. (2020). The Efficacy of Personalized Feedback Interventions Delivered via Smartphone among At-Risk College Student Gamblers. Journal of Gambling Issues, 45. http://dx.doi.org/10.4309/jgi.2020.45.3
Takamatsu, S. K., Hall, E. M., & Dempsey, A. G. (accepted). Developmental, cognitive and intelligence testing. (H. Feldman, E. Elias, N. Blum, T. Stancin & M. Jimenez, Ed.). 5th edition of Developmental Behavioral Pediatrics, 5e.
Practice Locations
Department of Psychiatry - Faculty and Staff Mental Health
1890 N Revere Ct
Anschutz Health Sciences Bldg, Suite 5242
Aurora
, CO
80045
303-724-4987