Jessica Solomon Sanders, MD
Assistant Professor, Pediatrics-Developmental Pediatrics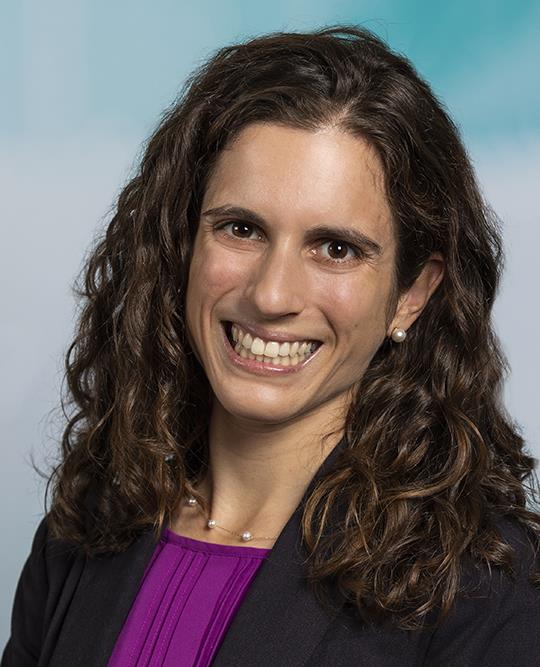 Medical School
:
MD, Vanderbilt University School of Medicine (2014)
Undergraduate School
:
BS, Vanderbilt University (TN) (2010)
Internship
:
Children's Hospital/Boston Medical Center Program (2015)
Residency
:
Children's Hospital/Boston Medical Center Program, Neurodevelopmental Disabilities (2016)
Fellowships
:
Children's Hospital/Beth Israel Deaconess Medical Center/Harvard Medical School Program, Neurodevelopmental Disabilities (2020)
Department
:
Pediatrics-Developmental Pediatrics
Research Interests
Improving physician comfort with caring for patients with developmental disabilities
Teaching
Assistant Professor (2020)
School of Medicine, Pediatrics
Neurodevelopmental Disabilities; transition to adulthood
Publications
Santoro JD, Patel L, Kammeyer R, Filipink RA, Gombolay GY, Cardinale KM, Real de Asua D, Zaman S, Santoro SL, Marzouk SM, Khoshnood M, Vogel BN, Tanna R, Pagarkar D, Dhanani S, Ortega MDC, Partridge R, Stanley MA, Sanders JS, Christy A, Sannar EM, Brown R, McCormick AA, Van Mater H, Franklin C, Worley G, Quinn EA, Capone GT, Chicoine B, Skotko BG, Rafii MS. Assessment and Diagnosis of Down Syndrome Regression Disorder: International Expert Consensus. Front Neurol. 2022;13:940175. PubMed PMID: 35911905
Sanders JS, Pillai RLI, Sturley R, Sillau S, Asato MR, Aravamuthan BR, Bonuck K, Cervenka MC, Hammond N, Siegel JF, Siasoco V, Margolis BA. Impact of the COVID-19 Pandemic on the Behavioral Health of People With Intellectual and Developmental Disabilities. Psychiatr Serv. 2022 Dec 1;73(12):1389-1392. PubMed PMID: 35734865
Shapiro HF FJ, Chiujdea M, Sillau S, Sanders JS. Predictors of Resident Physician Comfort with Individuals with Intellectual and Developmental Disabilities: a Cross-Sectional Study. Neurology. 2022 (in press).
Frueh JS, Press DZ, Sanders JS. Diagnosis and Workup of Intellectual Disability in Adults: Suggested Strategies for the Adult Neurologist. Neurol Clin Pract. 2021 Dec;11(6):534-540. PubMed PMID: 34992961
Tilton AH, Sanders JS. The Changing Face of Cerebral Palsy. Ann Neurol. 2021 May;89(5):858-859. PubMed PMID: 33650158
Specialty Information
Specialties
Pediatrics, Board Certification (2019, 2019)
Neurodevelopmental Disabilities
Child Neurology, Board Certification (2020, 2020)
Neurodevelopmental Disabilities
Conditions & Treatments
Brain and Nervous System
Genetic Conditions and Testing
Child and Teen Health
Mental Health and Behavior
Clinical Interests
My clinical interests include the care of children and adults with neurodevelopmental disabilities, including Down syndrome, Autism Spectrum Disorder, genetic disorders, and general intellectual disabilities, and in improving the transition from pediatric to adult care. I am interested in providing consultation regarding the developmental and behavioral aspects of the care of adults with neurodevelopmental disabilities to help increase their access to, and quality of, healthcare.

Care Philosophy
I work hard, ideally with a team-based approach, to help people with intellectual and developmental disabilities live their lives to the fullest. I maintain high expectations for physical and mental health for all of my patients, and work with teams of providers to enhance the physical, cognitive, and emotional wellbeing of all of my patients.


Volunteer Activities
Special Olympics Coach, Cross-country skiing
Public Speaking
Yes
General Information
Medical Schools
:
MD, Vanderbilt University School of Medicine (2014)
Undergraduate Schools
:
BS, Vanderbilt University (TN) (2010)
Internships
:
Children's Hospital/Boston Medical Center Program (2015)
Residency Programs
:
Children's Hospital/Boston Medical Center Program, Neurodevelopmental Disabilities (2016)
Fellowships
:
Children's Hospital/Beth Israel Deaconess Medical Center/Harvard Medical School Program, Neurodevelopmental Disabilities (2020)
Department
:
Pediatrics-Developmental Pediatrics