Talisa Forest (de Carlo), MD
Assistant Professor, Ophthalmology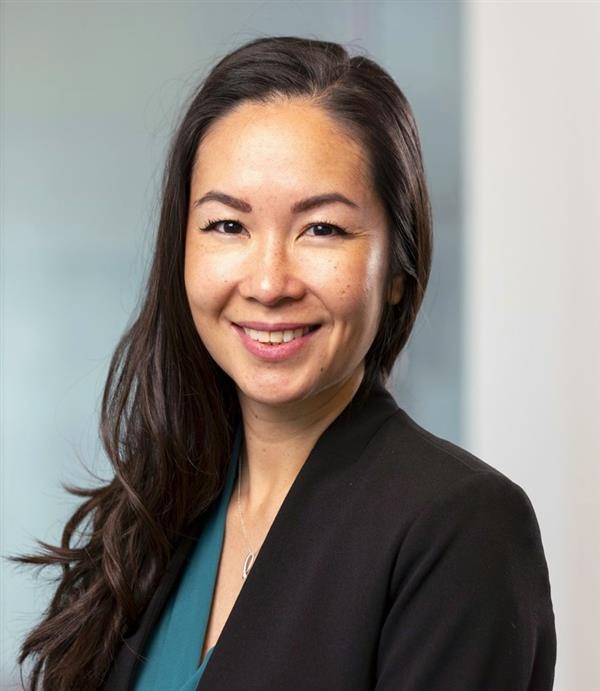 Medical School
:
MD, Tufts University School of Medicine (2016)
Undergraduate School
:
BA, University of Pennsylvania (Philadelphia, PA) (2010)
Internship
:
University of Hawaii Program (2017)
Residency
:
University of Illinois College of Medicine at Chicago Program, Ophthalmology (2020)
Fellowships
:
University of Colorado, Ophthalmology (2022)
Languages
:
English
Department
:
Ophthalmology
Professional Titles
Assistant Professor of Ophthalmology
Medical Director of Imaging
Recognition & Awards
Resident of the Year, University of Illinois Hospital and Health Sciences (2019)
This award is given each year to one resident or fellow in the UIC hospital system. "The resident of the year is presented to a resident who continuously contributes to the delivery of world class patient care, regularly shows good judgment and initiative, goes above and beyond performance expectations, demonstrates a willingness to become more efficient and effective when providing patient care and consistently acts as a role model for the hospital."
Norman P. Blair Resident Research Award, University of Illinois (2019)
Resident Advocacy Ambassador Program, Illinois Society of Eye Physicians & Surgeons (2019)
Beem Fisher Award, Chicago Ophthalmological Society (2018)
VitreoRetinal Surgery Foundation Research Award, VitreoRetinal Surgery, PA (2017)
Research Interests
Vitreoretinal surgery, retinal imaging
Publications
Kokame GT, Johnson MW, Lim J, Flynn HW, de Carlo T, Yannuzzi N, Ryan EH, Omizo JN, Sridhar J, Staropoli P, Goldhagen B, Lian R. Closure of Full-Thickness Macular Holes Associated with Macular Edema with Medical Therapy. Ophthalmologica. 2022;245(2):179-186. PubMed PMID: 34182564
de Carlo TE, Mieler W. DYNAMIC ECHOGRAPHY OF VARIX OF THE VORTEX VEIN AMPULLA. Retin Cases Brief Rep. 2021 Sep 1;15(5):548-551. PubMed PMID: 30664082
de Carlo TE, Mieler WF. Automated quantitative OCTA measurements of uveal melanoma-treated eyes with and without radiation retinopathy after I-125 plaque therapy and of nonirradiated fellow eyes. Eye (Lond). 2021 Mar;35(3):769-776. PubMed PMID: 33223531
de Carlo TE, Zahid S, Bohm KJ, Chan RVP, Lim JI, Mieler WF. Simulating vascular leakage on optical coherence tomography angiography using an overlay technique with corresponding thickness maps. Br J Ophthalmol. 2020 Apr;104(4):514-517. PubMed PMID: 31278146
de Carlo T, Sarran R, Vajaranant TS. An African American Man With Progressive Loss of Iris Pigmentation in Both Eyes. JAMA Ophthalmol. 2020 Oct 1;138(10):1089-1090. PubMed PMID: 32816008
Specialty Information
Specialties
Ophthalmology, Board Certification
Clinical Interests
Vitreoretinal surgery

Care Philosophy
I believe in treating the patient, not just the disease. I treat patients with respect and equality.


Personal Interests
I enjoy hiking, snowshoeing, skiing, and playing soccer with my husband and child in my free time.


General Information
Medical Schools
:
MD, Tufts University School of Medicine (2016)
Undergraduate Schools
:
BA, University of Pennsylvania (Philadelphia, PA) (2010)
Internships
:
University of Hawaii Program (2017)
Residency Programs
:
University of Illinois College of Medicine at Chicago Program, Ophthalmology (2020)
Fellowships
:
University of Colorado, Ophthalmology (2022)
Languages
:
English
Department
:
Ophthalmology