Farhouch Berdjis, MD
Instructor, Pediatrics-Cardiology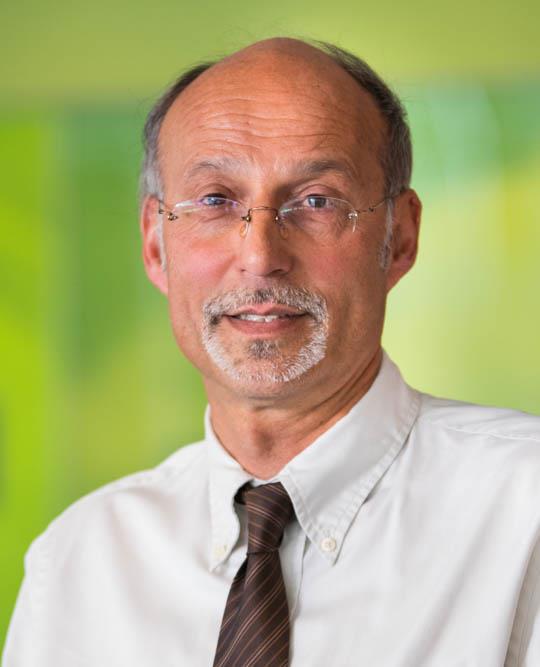 Medical School
:
MD, University of Wurzburg, Germany (1983)
Undergraduate School
:
BSc, Rheinische Friedrichs Wilhems University Bonn/Germany (1978)
Internships
:
Loyola University/Cook County Hospital Program (1985)
Haunersche Kinderklinik Ludwig Maximilian University of Munich/Germany (1984)
Residency
:
University of Chicago/Comer Children's Hospital Program, Pediatrics (1987)
Fellowships
:
Children's Hospital of Los Angeles/University of Southern California Program, Cardiology (1989)
Languages
:
English, German
Department
:
Pediatrics-Cardiology
Publications
McCanta AC, Morchi GS, Tuozo F, Berdjis F, Starr JP, Batra AS. Implantation of a leadless pacemaker in a pediatric patient with congenital heart disease. HeartRhythm Case Rep. 2018 Nov;4(11):506-509. PubMed PMID: 30479947
Shahanavaz S, Asnes JD, Grohmann J, Qureshi AM, Rome JJ, Tanase D, Crystal MA, Latson LA, Morray BH, Hellenbrand W, Balzer DT, Gewillig M, Love JC, Berdjis F, Gillespie MJ, McElhinney DB. Intentional Fracture of Bioprosthetic Valve Frames in Patients Undergoing Valve-in-Valve Transcatheter Pulmonary Valve Replacement. Circ Cardiovasc Interv. 2018 Aug;11(8):e006453. PubMed PMID: 30354783
Nguyen AK, Palafox BA, Starr JP, Gates RN, Berdjis F. Endocarditis and Incomplete Endothelialization 12 Years after Amplatzer Septal Occluder Deployment. Tex Heart Inst J. 2016 Jun;43(3):227-31. PubMed PMID: 27303238
Sah S, Berdjis F, Valdez S, Gates R. Pseudoaneurysm of surgically reconstructed right ventricular outflow tract. World J Pediatr Congenit Heart Surg. 2013 Jan;4(1):116-9. PubMed PMID: 23799766
Suh WM, Berdjis F, Rizi HR, Vorobiof G. Multimodality evaluation and transcatheter closure of a muscular ventricular septal defect. J Am Coll Cardiol. 2011 Nov 1;58(19):e35. PubMed PMID: 22032719
Specialty Information
Specialties
Pediatric Cardiology, Board Certification (1991, 2015)
Adult Congenital Heart Disease, Board Certification (2015, 2015)
Conditions & Treatments
Heart and Circulation - Congenital Heart Disease
Heart and Circulation
Heart and Circulation - Adult Congenital Heart Disease
Heart and Circulation - Interventional Cardiology
Clinical Interests
Work Experience 1989-1992 Deutsches Herzzentrum Berlin - Staff member 1993-2019 Children's Hospital of Orange County - Staff member 1995-2017 Director of Cardiac Catheterization Laboratory 2006-2014 Director of Adult Congenital Heart Disease Program 2020 - present Faculty at Children's Hospital of Colorado

Care Philosophy
Evaluate and treat children with possible or established heart disease in a comprehensive way based upon medical outcomes data and experience.


Personal Interests
Hiking and biking
Volunteer Activities
medical missions teaching catheterization in Ecuador, Uganda and Dominican Republic
Public Speaking
Yes
clinical evaluation of congenital heart disease
General Information
Medical Schools
:
MD, University of Wurzburg, Germany (1983)
Undergraduate Schools
:
BSc, Rheinische Friedrichs Wilhems University Bonn/Germany (1978)
Internships
:
Loyola University/Cook County Hospital Program (1985)
Haunersche Kinderklinik Ludwig Maximilian University of Munich/Germany (1984)
Residency Programs
:
University of Chicago/Comer Children's Hospital Program, Pediatrics (1987)
Fellowships
:
Children's Hospital of Los Angeles/University of Southern California Program, Cardiology (1989)
Languages
:
English, German
Department
:
Pediatrics-Cardiology