Camille Stewart, MD
Assistant Professor, Surgery-Surgical Oncology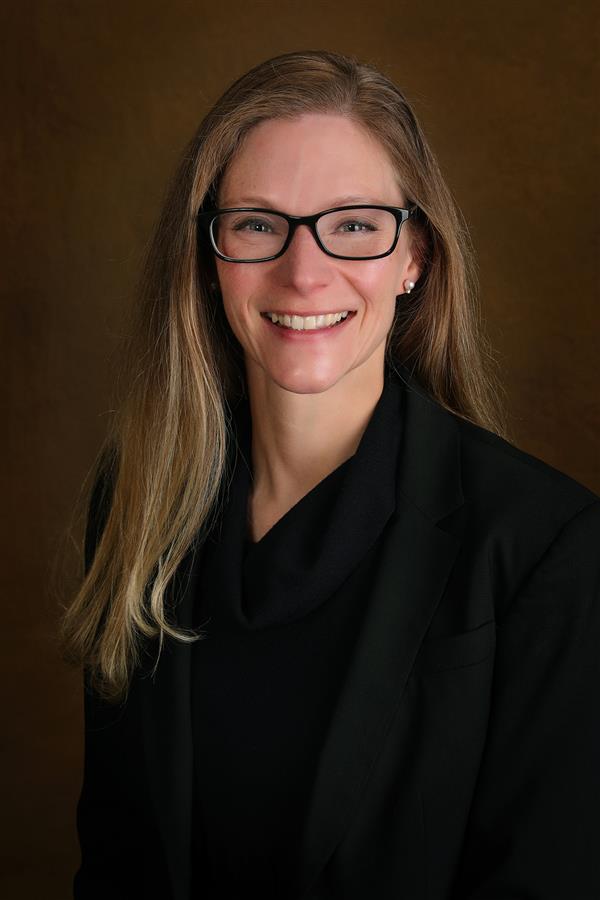 Medical School
:
MD, Tulane University School of Medicine (2010)
Graduate School
:
MS, Brandeis University (2005)
Undergraduate School
:
BS, Brandeis University (MA) (2005)
Internship
:
University of Colorado (2011)
Residency
:
University of Colorado, Chief Resident, Surgery (2017)
Fellowships
:
City of Hope National Medical Center Program, Complex General Surgical Oncology (2020)
Languages
:
English, Spanish
Department
:
Surgery-Surgical Oncology
Professional Titles
Diplomate of the American Board of Surgery
Assistant Professor of Surgery
Surgical Director of the Melanoma Program
Director of Robotic Education, General Surgery
Fellow of the Society of Surgical Oncology
Recognition & Awards
Administrative Chief Fellow, City of Hope Department of Surgery (2019)
Workshop Participant, AACR/ASCO Methods in Clinical Cancer Research Workshop (2018)
An intensive workshop in the essentials of effective clinical trial designs of therapeutic interventions in the treatment of cancer for clinical fellow and junior faculty clinical researchers in all oncology subspecialties, including radiation and surgical oncology and radiology.
Glasgow-Rubin Achievement Citation, American Medical Women's Association (2010)
Awarded to women in the top 10% of their medical school class
Tulane 34 Award, Tulane University (2010)
Awarded each year to 34 graduates who have distinguished themselves throughout their collegiate life at Tulane. Students can come from any school at Tulane and are recognized for their exemplary leadership, service and academic excellence
Member, Alpha Omega Alpha (2010)
Each school may elect up to 20% of the graduating class of students, up to 25 residents/fellows, up to 10 faculty, and three to five alumni, who, based on merit, demonstrate the characteristics of excellent physicians in alignment with AOA's mission and values. The characteristics of excellent physicianship will be identified by each school; examples include trustworthiness, character, caring, knowledge, scholarship, proficiency in the doctor-patient relationship, leadership, compassion, empathy, altruism, and servant leadership.
Teaching
Assistant Professor (2020)
School of Medicine, Surgery
Non-Core Teaching Faculty (2022)
School of Medicine, Dermatology
Publications
Stewart CL, Warner SG, De Andrade J, Nguyen A, Heslin M. ASO Visual Abstract: Data-Driven Respectful Discourse in the Society of Surgical Oncology. Ann Surg Oncol. 2022 Feb;29(2):827. PubMed PMID: 34716516
Stewart CL, Warner SG, De Andrade J, Nguyen A, Heslin M. Data-Driven Respectful Discourse in the Society of Surgical Oncology. Ann Surg Oncol. 2022 Feb;29(2):821-826. PubMed PMID: 34564772
Torphy RJ, Friedman C, Ho F, Leonard LD, Thieu D, Lewis KD, Medina TM, Robinson WA, Gonzalez RC, Stewart CL, Kounalakis N, McCarter MD, Gleisner A. Adjuvant Therapy for Stage III Melanoma Without Immediate Completion Lymph Node Dissection. Ann Surg Oncol. 2022 Feb;29(2):806-815. PubMed PMID: 34537899
Stewart C, Raoof M, Fong Y, Dellinger T, Warner S. Who is hurting? A prospective study of surgeon ergonomics. Surg Endosc. 2022 Jan;36(1):292-299. PubMed PMID: 33523280
Moyer AM, Madsen H, Johnson J, Del Chiaro M, Gleisner A, Lieu CH, Tevis S, Stewart CL. Informational Needs of Surgical Oncology Patients: A Cross-Sectional Patient Survey. J Surg Res. 2022 Dec 2;283:771-777. [Epub ahead of print] PubMed PMID: 36470202
Professional Memberships
Association for Academic Surgery, Member
Society of Surgical Oncology, Sub-Committee Member
Society of American Gastrointestinal and Endoscopic Surgeons, Member
American Association for Cancer Research, Member
Association of Women Surgeons, Member
Americas Hepato-Pancreato-Biliary Association, Committee Member
The Society for Surgery of the Alimentary Tract, Member
American College of Surgeons, Member
Specialty Information
Specialties
Complex General Surgical Oncology, Board Certification (2020)
Surgery, Board Certification (2017)
Medical Cannabis Education for Health Care Professionals, University of Colorado Skaggs School of Pharmacy, Certificate (2020)
Equity Program, University of Colorado Denver, Certificate (2020)
Da Vinci training as a Console Surgeon, Certificate (2018)
Fundamentals of Laparoscopic Surgery, Certificate (2016)
Conditions & Treatments
Cancers - Sarcoma
Cancers
Cancers - Melanoma
Cancers - Cancer Surgery
Cancers - Gastroenterologic Cancer (Colon, Stomach, Esophageal, Liver)
Surgery - Laparoscopic Surgery
Surgery
Surgery - Robotic Surgery
Clinical Interests
Clinical trials, Surgical technology, Robotic surgery. Cancers Dr. Stewart treats: melanoma, sarcoma, esophageal/gastric cancer, cancers of the liver/gallbladder (including cancers metastatic to the liver, cholangiocarcinoma, gallbladder cancer, and hepatocellular carcinoma)

Care Philosophy
Dr. Camille Stewart was trained in general surgery at the University of Colorado in Aurora, Colorado, and in Complex General Surgical Oncology at City of Hope in Duarte, California. She is an Assistant Professor of Surgery and is the Director of the Melanoma Program within the Department of Surgery. Dr. Stewart is passionate about surgery, the treatment of cancer, and clinical research. Her goal is to treat each patient as if they were a member of her own family.


General Information
Medical Schools
:
MD, Tulane University School of Medicine (2010)
Graduate Schools
:
MS, Brandeis University (2005)
Undergraduate Schools
:
BS, Brandeis University (MA) (2005)
Internships
:
University of Colorado (2011)
Residency Programs
:
University of Colorado, Chief Resident, Surgery (2017)
Fellowships
:
City of Hope National Medical Center Program, Complex General Surgical Oncology (2020)
Languages
:
English, Spanish
Department
:
Surgery-Surgical Oncology