Katherine Wesley, PhD
Assistant Professor, Pediatrics-Pulmonary Medicine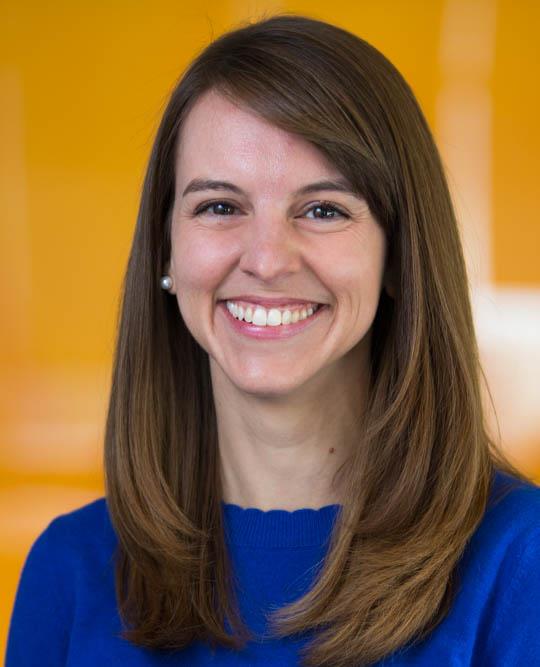 Graduate Schools
:
PhD, University of South Florida (2018)
MS, University of Oregon (2010)
Undergraduate School
:
BS, Oregon State University (OR) (2007)
Fellowships
:
Nationwide Children's Hospital/Ohio State University Program, Psychology (2019)
Languages
:
English
Department
:
Pediatrics-Pulmonary Medicine
Publications
Wesley KL, Cooper EH, Brinton JT, Meier M, Honaker S, Simon SL. A National Survey of U.S. Adolescent Sleep Duration, Timing, and Social Jetlag During the COVID-19 Pandemic. Behav Sleep Med. 2022 Jun 14;:1-13. [Epub ahead of print] PubMed PMID: 35699363
Wesley, K. L., Hoehn, J., Butz, C., & Aylward, S. C. (2021). Experiences of pain and quality of life in pediatric intracranial hypertension. Journal of Pediatric Psychology.
Bradley-Klug, K., Wesley, K. L., & Lynn, C. (2019). Classroom and school-wide, universal prevention strategies. In A. Dempsey (Ed.). Pediatric Health Conditions in Schools: A Clinician's Guide for Working with Children, Families, and Educators. New York: Oxford University Press.
Walsh ASJ, Wesley KL, Tan SY, Lynn C, O'Leary K, Wang Y, Nguyen D, Chenneville T, Rodriguez CA. Screening for depression among youth with HIV in an integrated care setting. AIDS Care. 2017 Jul;29(7):851-857. PubMed PMID: 28278567
Walsh, A., Lynn, C., Wesley, K. L., O'Leary, K., & Chenneville, T. (2017). HIV prevention and intervention in the school setting. In T. Chenneville (Ed.), A Clinical Guide to Pediatric HIV: Bridging the Gaps Between Research and Practice. New York: Springer.
Specialty Information
Specialties
Conditions & Treatments
Brain and Nervous System - Sleep Disorders
Brain and Nervous System
Brain and Nervous System - Sleep Apnea
General Information
Graduate Schools
:
PhD, University of South Florida (2018)
MS, University of Oregon (2010)
Undergraduate Schools
:
BS, Oregon State University (OR) (2007)
Fellowships
:
Nationwide Children's Hospital/Ohio State University Program, Psychology (2019)
Languages
:
English
Department
:
Pediatrics-Pulmonary Medicine