Eden English, MD
Assistant Professor, Medicine-Internal Medicine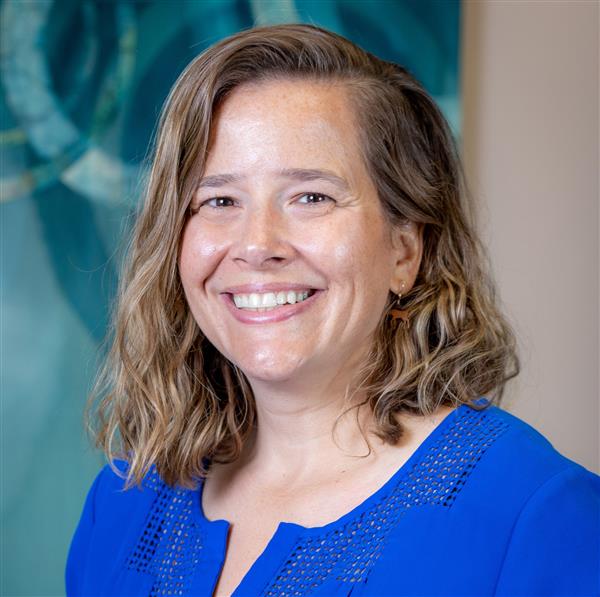 Download CV
Medical School
:
MCR, Medical College of Georgia School of Medicine (2001)
Undergraduate School
:
BS, Tufts University (MA) (1997)
Internship
:
Atlanta Medical Center Program (2002)
Residency
:
Atlanta Medical Center Program, Internal Medicine (2004)
Department
:
Medicine-Internal Medicine
Professional Titles
Assistant Professor - General internal medicine
Publications
English EF, Holmstrom H, Kwan BW, Suresh K, Rotholz S, Lin CT, Sieja A. Virtual Sprint Outpatient Electronic Health Record Training and Optimization Effect on Provider Burnout. Appl Clin Inform. 2022 Jan;13(1):10-18. doi: 10.1055/s-0041-1740482. Epub 2022 Jan 5. PMID: 34986492; PMCID: PMC8731238.
Specialty Information
Specialties
Internal Medicine
Clinical Informatics, Certificate (2016)
Conditions & Treatments
Clinical Interests
My clinical interests are mainly health and wellness. I am very interested in the health benefits of plant based diets. I am also interested in improving patient outcomes through data-supported wellness initiatives.

Care Philosophy
I believe in promoting healthy lifestyle for disease prevention. Focusing on developing healthy habits - plant-rich diet, regular exercise - leads to lifelong improvements in health. Keeping up with the evidence based guidelines on current screening recommendations also promotes health. Most important is an open dialogue between the patient and the physician, so any concerns are fully addressed.


General Information
Medical Schools
:
MCR, Medical College of Georgia School of Medicine (2001)
Undergraduate Schools
:
BS, Tufts University (MA) (1997)
Internships
:
Atlanta Medical Center Program (2002)
Residency Programs
:
Atlanta Medical Center Program, Internal Medicine (2004)
Download CV
Department
:
Medicine-Internal Medicine