Jacob Holzman, PhD, MA, BS
Assistant Professor, Psychiatry-Child-CHC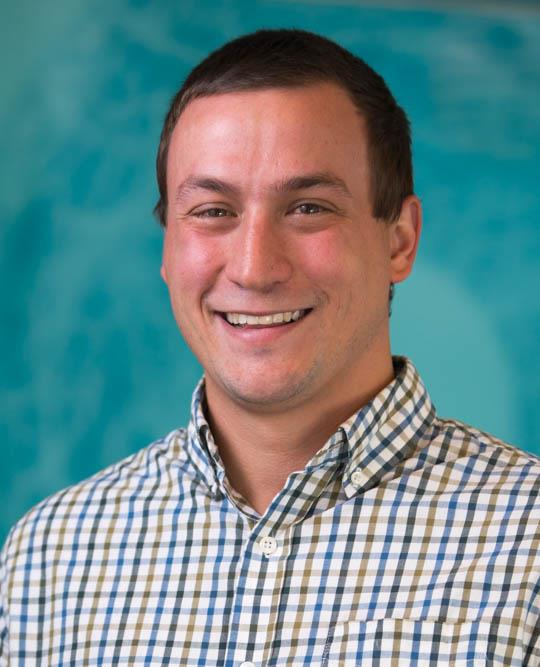 Graduate School
:
PhD, Northern Illinois University (2018)
Undergraduate School
:
BS, University of Iowa (IA) (2011)
Internship
:
Texas Child Study Center (2018)
Fellowships
:
University of Colorado (Children's Hospital Colorado) Child Psychology Program, Psychology (2019)
Languages
:
English
Department
:
Psychiatry-Child-CHC
Research Interests
My research interests are primarily focused on investigating interactions between underlying transdiagnostic mechanisms (e.g., temperament, self-regulation) and contextual factors (e.g., parenting) in the development and maintenance of behavioral health concerns. I also evaluate how such factors affect responses to behavioral therapy intended to address both children's developing emotion regulation and parenting stress in early childhood populations.
Publications
Holzman, J. B. W., Hawks, J. L., Kennedy, S. M., Anthony, B. J., & Anthony, L. G. (2022). Parenting during a pandemic: Preliminary support for delivering brief behavioral parent training through telehealth. Behavior Modification, 1-26, doi: 10.1177/01454455221103226
Holzman, J. B. W., Kennedy, S. M., Grassie, H. L., & Ehrenreich-May, J. (2022). Associations between dispositional parental emotional regulation and youth mental health symptoms: A systematic review and meta-analysis. Clinical Psychology Review, 102174, doi: 10.1016/j.cpr.2022.102174
Stargel, L. E., Lewis, T., LaBrenz, C. A., & Holzman, J. B. W (2022). Predicting children's differential trajectories of emotion dysregulation: A study on the intergenerational transmission of child and caregiver maltreatment. Child Abuse & Neglect, 132, doi: 10.1016/j.chiabu.2022
Glover, J., Lynn, C., Holzman, J. B. W., Germone, M., & Talmi, A. (2022). Working toward socially responsive recruitment practices of psychology interns in an academic medical center. Journal of Pediatric Psychology, 47, 1110-1124. doi: 10.1093/jpepsy/jsac063
Holzman, J. B. W. (2022). Screening, Prevention, and Early Intervention of Early Childhood Mental Health Concerns in a Primary Care Setting. NewsNow.
Practice Locations
Children's Hospital Colorado Anschutz Medical Campus
13123 East 16th Ave
Aurora
, CO
80045
720-777-1234
CU Psychiatry - Student and Resident Mental Health  
1890 N Revere Ct
Anschutz Health Sciences Bldg, Suite 5040
Aurora
, CO
80045
303-724-4716
Hospital Affiliation
Children's Hospital Colorado
Specialty Information
Specialties
Child and Adolescent Psychiatry
Parent-Child Interaction Therapist, International Certificate (2018)
Conditions & Treatments
Mental Health and Behavior
Mental Health and Behavior - Anxiety
Mental Health and Behavior - Attention Deficit Disorder with Hyperactivity
Mental Health and Behavior - Depression
Mental Health and Behavior - Obsessive-Compulsive Disorder
Mental Health and Behavior - Stress
Mental Health and Behavior - Post-Traumatic Stress Disorder
Mental Health and Behavior - Panic Disorder
Child and Teen Health - Parenting
Child and Teen Health
Child and Teen Health - Infant and Toddler Health
General Information
Graduate Schools
:
PhD, Northern Illinois University (2018)
Undergraduate Schools
:
BS, University of Iowa (IA) (2011)
Internships
:
Texas Child Study Center (2018)
Fellowships
:
University of Colorado (Children's Hospital Colorado) Child Psychology Program, Psychology (2019)
Languages
:
English
Department
:
Psychiatry-Child-CHC