Kyle Leggott, MD
Assistant Professor, Family Medicine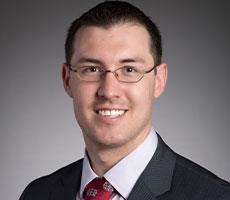 Publications
Billstein L, Leggott K. Recognizing primary care in behavioral health workforce assessments. Fam Syst Health. 2022 Mar;40(1):138-140. PubMed PMID: 35311328
Leggott K, Willis L, Saseen J, Burakoff A, Fish D, Oberst-Walsh L, Cook K, Thomas JF. A Just-in-Time Implementation of an Extension for Community Health Outcomes (ECHO) Program for Support of Primary Care During the COVID-19 Pandemic. J Am Board Fam Med. 2021 May-Jun;34(3):481-488. PubMed PMID: 34088808
Leggott K, Lyon C, Claus L, Prasad S. PURL: Consider this Rx for patients with high triglycerides?. J Fam Pract. 2020 Dec;69(10):518-525. PubMed PMID: 33348346
Eugene S. Farley, Jr. Health Policy Center & ECHO Colorado. Optimizing Telehealth during COVID: Listening to the Primary Care Voice. Brief #13, November 2020.
Practice Locations
UCHealth Primary Care - Lone Tree
9540 Park Meadows Dr
Lone Tree
, CO
80124
720-848-9300
Hospital Affiliation
University of Colorado Hospital
Specialty Information
Specialties
Family Medicine, Board Certification
Conditions & Treatments
Primary Care
Men's Health
Clinical Interests
I practice full scope family medicine. I enjoy preventative care, pediatrics, and musculoskeletal care. I also have an interest in men's health, including offering vasectomies.

Care Philosophy
I believe that everyone deserves good, high quality, affordable healthcare. I believe in whole person health, treating people as more than the sum of their illnesses.