Carolina Ortiz-Lopez, MD
Assistant Professor, Medicine-Hospital Medicine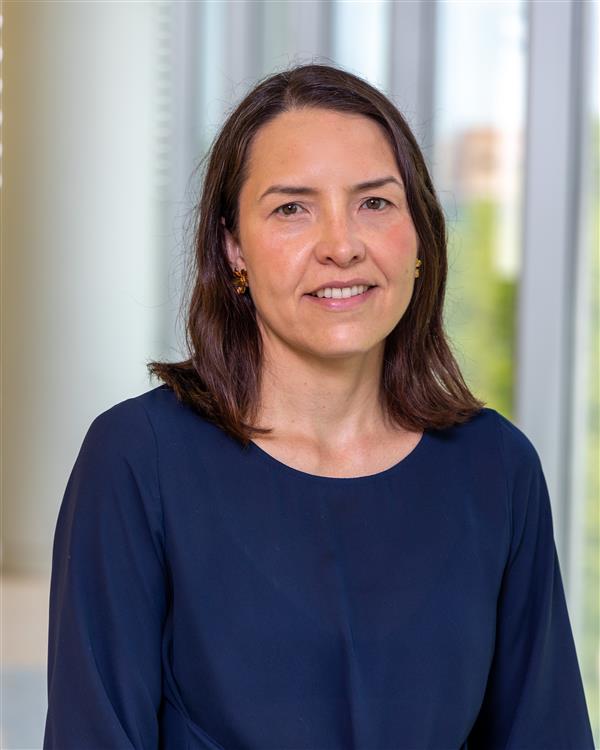 Medical School
:
MD, Universidad de Antioquia, Facultad de Medicina (2007)
Internship
:
University of Texas Health Science Center at San Antonio Program (2014)
Residency
:
Texas Tech University Health Sciences Center Paul L Foster School of Medicine Program, Chief Resident, Internal Medicine (2018)
Languages
:
English, Spanish
Department
:
Medicine-Hospital Medicine
Publications
Maw AM, Morris MA, Glasgow RE, Barnard J, Ho PM, Ortiz-Lopez C, Fleshner M, Kramer HR, Grimm E, Ytell K, Gardner T, Huebschmann AG. Using Iterative RE-AIM to enhance hospitalist adoption of lung ultrasound in the management of patients with COVID-19: an implementation pilot study. Implement Sci Commun. 2022 Aug 12;3(1):89. doi: 10.1186/s43058-022-00334-x. PMID: 35962441; PMCID: PMC9372925.
Ward T, Ortiz-Lopez C, and Smith T. (2022-05-13). A 59-year-old with a rash and fever. The Human Diagnosis Project, Global Morning Report. Available online at: https://www.humandx.org/o/50cuogmz4igxl0sao5d8s6xey
5-minute cases POCUS - Cholecystitis
A Hybrid Medicine Procedure-Long Stay Service Increases Procedure Volume And Improves Continuity. Henry Kramer, Carolina Ortiz-Lopez. SHM: Hospital Medicine 2021.
Maw A, Ortiz-Lopez C, Morris M, Jones CD, Gee E, Tchernodrinski S, Kramer HR, Galen B, Dempsey A, Soni NJ. Hospitalist Perspectives of Available Tests to Monitor Volume Status in Patients With Heart Failure: A Qualitative Study. Cureus. 2020 Jun 26;12(6):e8844. doi: 10.7759/cureus.8844. PMID: 32617243; PMCID: PMC7325405.
Specialty Information
Specialties
Internal Medicine, Board Certification
General Information
Medical Schools
:
MD, Universidad de Antioquia, Facultad de Medicina (2007)
Internships
:
University of Texas Health Science Center at San Antonio Program (2014)
Residency Programs
:
Texas Tech University Health Sciences Center Paul L Foster School of Medicine Program, Chief Resident, Internal Medicine (2018)
Languages
:
English, Spanish
Department
:
Medicine-Hospital Medicine