Peter Lennarson, MD
Visiting Associate Professor, Neurosurgery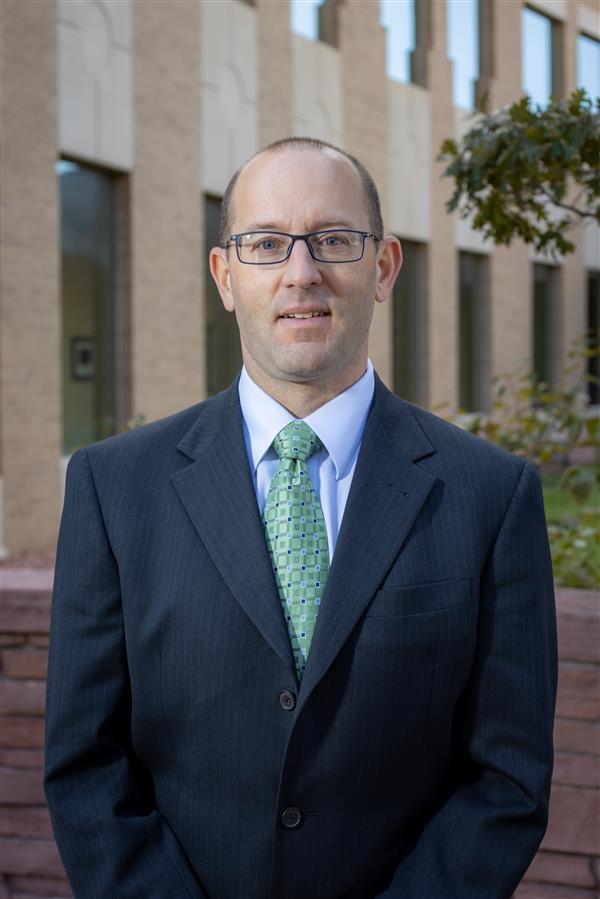 Medical School
:
MD, University of Wisconsin School of Medicine and Public Health (1995)
Undergraduate School
:
BS, University of Wisconsin–Madison (WI) (1991)
Internship
:
University of Iowa Hospitals and Clinics Program (1996)
Residency
:
University of Iowa Hospitals and Clinics Program, Chief Resident, Neurosurgery (2001)
Languages
:
English, Spanish
Department
:
Neurosurgery
Publications
Callen AL, Timpone VM, Schwertner, A, Zander D, Grassia, F, Lennarson P, Seinfeld J, Lillehei K, Birlea M, Thaker AA: Algorithmic, Multimodality Approach to Diagnosis and Treatment of Spinal CSF Leak and Venous Fistula in Spontaneous Intracranial Hypotension, American Journal of Roentgenology, In press https://doi.org/10.2214/AJR.22.27485
Specialty Information
Specialties
Neurological Surgery, Board Certification (2006)
Conditions & Treatments
Bones, Joints and Muscles - Spine Injuries
Bones, Joints and Muscles
Bones, Joints and Muscles - Scoliosis
Bones, Joints and Muscles - Neck Disorders and Injuries
Bones, Joints and Muscles - Back Pain
Bones, Joints and Muscles - Carpal Tunnel Syndrome
Brain and Nervous System - Traumatic and Acquired Brain Injuries
Brain and Nervous System
Brain and Nervous System - Trauma / Nerve Injuries
Brain and Nervous System - Spine Diseases and Conditions
Spine
Spine - Cervical disc herniation
Spine - Cervical spinal stenosis
Spine - Degenerative Disc Disease
Spine - Degenerative Scoliosis
Spine - Lumbar disc herniation
Spine - Lumbar spinal stenosis
Spine - Myelopathy
Spine - Radiculopathy
Spine - Sciatica
Spine - Scoliosis
Spine - Slipped Disc
Spine - Spondylolisthesis
Spine - Spondylolysis
Spinal Deformity
Surgery - Neurosurgery
Surgery
Clinical Interests
Degenerative and traumatic spinal disorders--from the base of the skull down to the neck and back as well as the tail bone and sacro-iliac joints. Cranio-vertebral junction disorders. (Arnold) Chiari Malformation. Carpal tunnel syndrome and Ulnar neuropathy. Minimal Access / minimally invasive surgical techniques.

Care Philosophy
While having practiced the full breadth of neurosurgery my work has increasingly focused on the many complicated spine problems that so many suffer from. From outpatient, minimally invasive surgeries to large complex deformity operations there is no problem too little nor too great that does not interest me. Even as a surgeon, it is still my hope to help you in non-surgical ways when possible, but I will be committed to developing whatever plan is required to solve your problems. I place great emphasis on helping you understand your problem in straight forward terms. I will respect you as a partner in maintaining your health and will listen and seek to understand your questions and concerns so that we can work together to make treatment plans that meet your needs.


Personal Interests
I have a passion for my work and continue to study and learn the science and art of neurosurgery and spine surgery even outside the traditional work environment. I am often engrossed in contemplating a new treatment or surgical procedure and figuring out how I can adopt it to better the lives of my patients. Outside of my profession I enjoy the Colorado outdoors including hiking, trail running, biking, skiing, fishing and camping. Best of all is when I can combine these activities with my wife and 5 boys.


General Information
Medical Schools
:
MD, University of Wisconsin School of Medicine and Public Health (1995)
Undergraduate Schools
:
BS, University of Wisconsin–Madison (WI) (1991)
Internships
:
University of Iowa Hospitals and Clinics Program (1996)
Residency Programs
:
University of Iowa Hospitals and Clinics Program, Chief Resident, Neurosurgery (2001)
Languages
:
English, Spanish
Department
:
Neurosurgery