Michael Harris-Love, DSC, MPT, PT, FGSA
Professor, Physical Medicine & Rehabilitation-Physical Therapy Program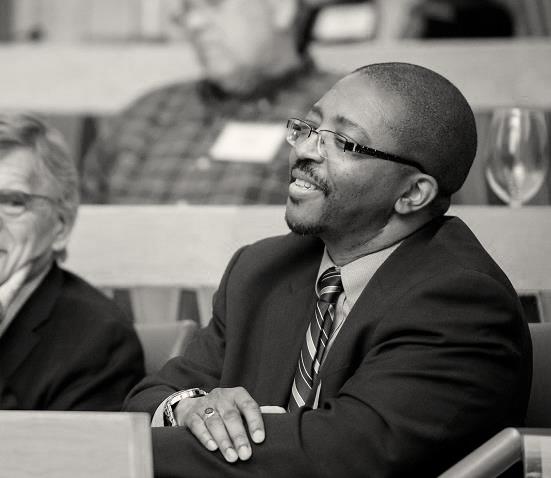 Graduate Schools
:
MPT, Mayo Graduate School (1997)
DSC, University of Indianapolis (2004)
Undergraduate School
:
BS, Northern Arizona University (AZ) (1995)
Fellowships
:
Georgetown University Hospital Program, Clinical Research (2010)
Languages
:
English
Department
: Physical Medicine & Rehabilitation-Physical Therapy Program
Professional Titles
Professor, Department of Physical Medicine & Rehabilitation
Director, Physical Therapy Program
Health Scientist, ECHS Geriatric Research Education and Clinical Center
Recognition & Awards
Catherine Worthingham Fellow, American Physical Therapy Association (2022)
Fellow, The Gerontological Society of America (2019)
Eugene Michels New Investigator Award, American Physical Therapy Association (2019)
Dale Shaffer Outstanding Alumnus Award, Mayo Clinic Physical Therapy Alumni Association (2017)
Butler-Williams Scholar, National Institute on Aging (2017)
Research Interests
The focus of my laboratory group includes muscle plasticity in response to training, normal aging, and chronic disease. Our ongoing transdisciplinary research activities include the development of sonographic methods for sarcopenia and myosteatosis screening in older adults. This effort includes novel image acquisition methods and rapid computational approaches to image analysis to improve the clinical utility of quantitative point-of-care sonography. Our research also includes determining the efficacy of submaximal eccentric training for people with musculoskeletal injuries and chronic conditions.
Publications
Gollie JM, Patel SS, Harris-Love MO, Cohen SD, Blackman MR. Fatigability and the role of neuromuscular impairments in chronic kidney disease. American Journal of Nephrology. 2022:53(4):253-263
Bodkin SG, Smith AC, Bergman B, Huo D, Weber KA, Zarini SA, Kahn D, Garfield A, Macias E, Harris-Love MO. Utilization of mid-thigh magnetic resonance imaging to predict lean body mass and knee extensor strength in obese adults. Frontiers in Rehabilitation Sciences. 2022; 3:1-7.
Harris-Love MO, Gonzales T: Use of second order texture features and computational approaches to aid ultrasound estimates of muscle quality across clinical settings. Symposia - Conferences - Oral Communications. J Frailty Aging. 2022;11:1–45.
Harris-Love MO, Gollie JM, Keogh JWL. Eccentric Exercise: Adaptations and Applications for Health and Performance. J Funct Morphol Kinesiol. 2021 Nov 24;6(4). PubMed PMID: 34842737
Mamyrova G, McBride E, Yao L, Shrader JA, Jain M, Yao J, Curiel RV, Miller FW, Harris-Love MO, Rider LG. Preliminary Validation of Muscle Ultrasound in Juvenile Dermatomyositis (JDM). Rheumatology (Oxford). 2021 Nov 16. [Epub ahead of print] PubMed PMID: 34791066
Practice Locations
Hospital Affiliation
Veterans Affairs Medical Center
Specialty Information
Conditions & Treatments
Rehabilitation Therapy - Physical Therapy
Rehabilitation Therapy
Wellness and Prevention - Exercise and Physical Fitness
Wellness and Prevention
Seniors' Health
Immune System - Autoimmune Disorders
Immune System
Clinical Interests
I currently serve the University of Colorado School of Medicine as a Visiting Professor within the Department of Physical Medicine and Rehabilitation and Director of the Physical Therapy Program. My previous experience includes the rehabilitation management of idiopathic myopathies and rare neuromuscular diseases at the Mayo Clinic and the NIH Clinical Center. My recent work as a clinician-investigator within the VA health care system involves the assessment and treatment of age-related muscle dysfunction.

Care Philosophy
A focus on muscle health as a "geriatric vital sign" to aid the management of chronic conditions and promote the functional independence of older adults.


General Information
Graduate Schools
:
MPT, Mayo Graduate School (1997)
DSC, University of Indianapolis (2004)
Undergraduate Schools
:
BS, Northern Arizona University (AZ) (1995)
Fellowships
:
Georgetown University Hospital Program, Clinical Research (2010)
Languages
:
English
Department
: Physical Medicine & Rehabilitation-Physical Therapy Program