Benjamin Frank, MD
Assistant Professor, Pediatrics-Cardiology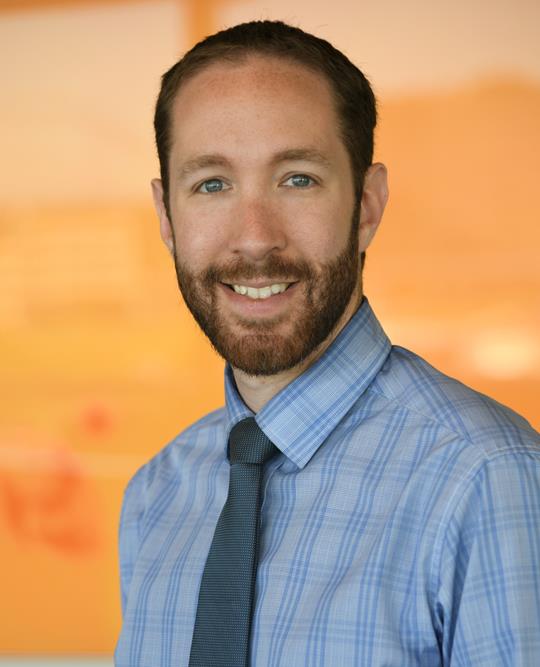 Medical School
:
MD, Weill Cornell Medical College (2012)
Undergraduate School
:
ScB, Brown University (RI) (2007)
Residency
:
University of Colorado (Children's Hospital Colorado) Program, Pediatrics
Fellowships
:
University of Colorado (Children's Hospital Colorado) Program, Pediatric Cardiology
University of Colorado (Children's Hospital Colorado) Program, Advanced Cardiac Imaging and Pediatric Pulmonary Hypertension
Department
:
Pediatrics-Cardiology
Professional Titles
Assistant Professor of Pediatrics
Research Interests
My research interests center on improving care for children with pulmonary hypertension and abnormal pulmonary vascular development in its many forms, including in association with congenital heart disease and developmental lung disease. We are using a combined cardiac imaging and metabolomics approach to identify new treatment targets, improve prognostic accuracy, and personalize care for our patients.
Publications
Davidson JA, Robison J, Khailova L, Frank BS, Jaggers J, Ing RJ, Lawson S, Iguidbashian J, Ali E, Treece A, Soranno DE, Osorio-Lujan S, Klawitter J. Metabolomic profiling demonstrates evidence for kidney and urine metabolic dysregulation in a piglet model of cardiac surgery-induced acute kidney injury. Am J Physiol Renal Physiol. 2022 Jul 1;323(1):F20-F32. PubMed PMID: 35532069
Frank BS, Khailova L, Silveira L, Mitchell MB, Morgan GJ, DiMaria MV, Davidson JA. Increased Circulating Endothelin 1 Is Associated With Postoperative Hypoxemia in Infants With Single-Ventricle Heart Disease Undergoing Superior Cavopulmonary Anastomosis. J Am Heart Assoc. 2022 Mar 15;11(6):e024007. PubMed PMID: 35243904
Schäfer M, Frank BS, Grady RM, Eghtesady P, Mitchell MB, Jaggers J, Ivy DD. Monitoring and evaluation of the surgical Potts shunt physiology using 4-dimensional flow magnetic resonance imaging. J Thorac Cardiovasc Surg. 2022 Aug;164(2):331-341. PubMed PMID: 34872760
Issapour A, Frank B, Crook S, Hite MD, Dorn ML, Rosenzweig EB, Ivy DD, Krishnan US. Safety and tolerability of combination therapy with ambrisentan and tadalafil for the treatment of pulmonary arterial hypertension in children: Real-world experience. Pediatr Pulmonol. 2022 Mar;57(3):724-733. PubMed PMID: 34921523
Schäfer M, Frank BS, Ivy DD, Mitchell MB, Collins KK, Jone PN, von Alvensleben JC. Repolarization Dispersion Is Associated With Diastolic Electromechanical Discoordination in Children With Pulmonary Arterial Hypertension. J Am Heart Assoc. 2022 Mar 15;11(6):e024787. PubMed PMID: 35229614
Specialty Information
Specialties
Pediatric Cardiology, Board Certification (2018)
Clinical Interests
My clinical interests include advanced cardiac imaging, caring for children with pediatric pulmonary hypertension, and congenital heart disease.


General Information
Medical Schools
:
MD, Weill Cornell Medical College (2012)
Undergraduate Schools
:
ScB, Brown University (RI) (2007)
Residency Programs
:
University of Colorado (Children's Hospital Colorado) Program, Pediatrics (0001)
Fellowships
:
University of Colorado (Children's Hospital Colorado) Program, Pediatric Cardiology (0001)
University of Colorado (Children's Hospital Colorado) Program, Advanced Cardiac Imaging and Pediatric Pulmonary Hypertension (0001)
Department
:
Pediatrics-Cardiology