Celeste Gomez, OD
Instructor, Ophthalmology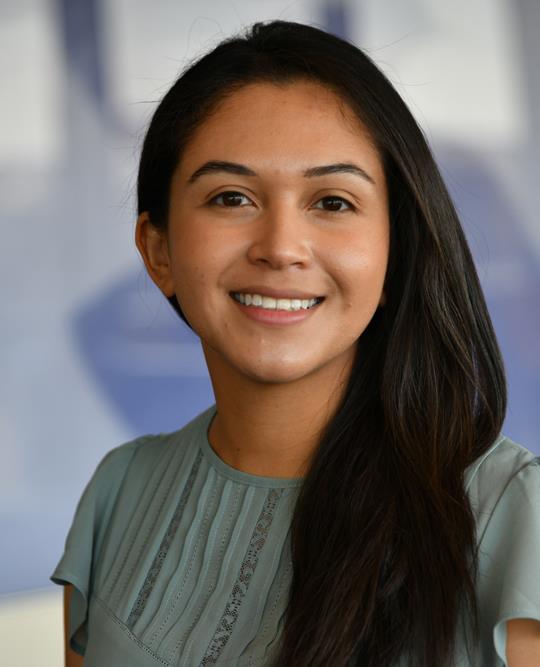 Graduate School
:
OD, Salus University (2019)
Undergraduate School
:
BS, University of Pittsburgh (PA) (2014)
Fellowships
:
University of Colorado (Children's Hospital Colorado) Program, Optometry (2020)
Languages
:
English, Spanish
Department
:
Ophthalmology
Recognition & Awards
Rick Bay Excellence in Eyecare Education Scholarship, Rick Bay Foundation (2019)
Teaching
Instructor (2020)
School of Medicine, Ophthalmology
Publications
Jan, N. J., Gomez, C., Moed, S., Voorhees, A. P., Schuman, J. S., Bilonick, R. A., & Sigal, I. A. (2017). Microstructural crimp of the lamina cribrosa and peripapillary sclera collagen fibers. Investigative ophthalmology & visual science, 58(9), 3378-3388.
Specialty Information
Specialties
Optometry, Board Certification (2019, 2019)
Conditions & Treatments
Eyes and Vision
Eyes and Vision - Optometry
Eyes and Vision - Eye Disease
Eyes and Vision - Dry Eyes
Clinical Interests
As a provider of primary pediatric eye care, my interests include treatment and management of various eye conditions such as amblyopia, strabismus, and progressive myopia, as well as eye conditions associated with systemic diseases such as Down Syndrome, childhood diabetes, and pediatric blood disorders. I am also interested in specialty contact lenses for conditions such as aphakia and keratoconus.


General Information
Graduate Schools
:
OD, Salus University (2019)
Undergraduate Schools
:
BS, University of Pittsburgh (PA) (2014)
Fellowships
:
University of Colorado (Children's Hospital Colorado) Program, Optometry (2020)
Languages
:
English, Spanish
Department
:
Ophthalmology