Stephanie Gilley, MD, PhD
Assistant Professor, Pediatrics-Nutrition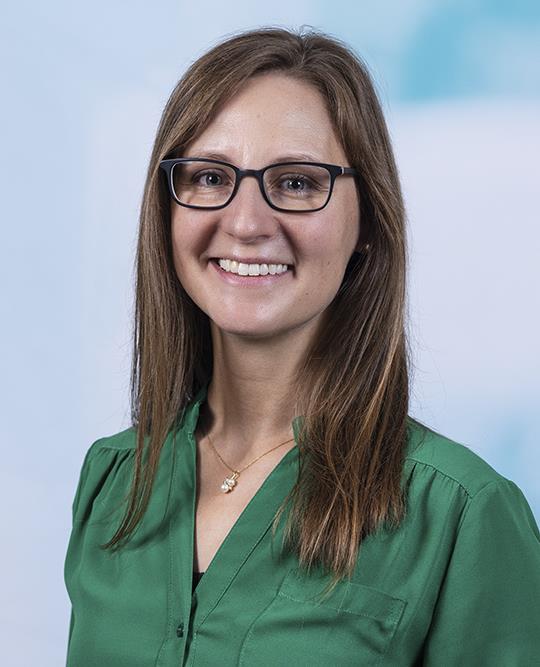 Medical School
:
MD, Tufts University School of Medicine
Graduate School
:
Undergraduate School
:
BA, Middlebury College (VT)
Residency
:
University of Colorado, Pediatrics
Fellowships
:
University of Colorado (Children's Hospital Colorado) Program, Nutrition and Obesity Medicine
Languages
:
English
Department
:
Pediatrics-Nutrition
Teaching
Assistant Professor (2022)
School of Medicine, Pediatrics
Publications
Cohen CC, Harrall KK, Gilley SP, Perng W, Sauder KA, Scherzinger A, Shankar K, Sundaram SS, Glueck DH, Dabelea D. Body composition trajectories from birth to 5 years and hepatic fat in early childhood. Am J Clin Nutr. 2022 Oct 6;116(4):1010-1018. PubMed PMID: 36055960
Johnson SL, Gilley SP, Krebs NF. Making every bite count: best practices for introducing foods during the complementary feeding period. Am J Clin Nutr. 2022 Jul 6;116(1):13-14. PubMed PMID: 35678580
Gilley SP, Ruebel ML, Sims C, Zhong Y, Turner D, Lan RS, Pack LM, Piccolo BD, Chintapalli SV, Abraham A, Bode L, Andres A, Shankar K. Associations between maternal obesity and offspring gut microbiome in the first year of life. Pediatr Obes. 2022 Sep;17(9):e12921. PubMed PMID: 35478493
Quinn LA, Gilley SP, Ta AD, Frank BS, Foley CB, Moore JM. Case report: Pulmonary hypertensive crisis leading to cardiac arrest during endoscopic evaluation in a 6-year-old boy with autism, severe malnutrition, and undiagnosed scurvy. Front Pediatr. 2022;10:1008507. PubMed PMID: 36389378
Wolfe AG, Gilley SP, Waldrop SW, Olson C, Harding E, Widmer K, Gumer LB, Haemer M, Hoppe JE. Case report: Cystic fibrosis with kwashiorkor: A rare presentation in the era of universal newborn screening. Front Pediatr. 2022;10:1083155. PubMed PMID: 36683818
Specialty Information
Specialties
Pediatrics, Board Certification (2018)
Physician Nutrition Specialist, Board Certification (2022)
Conditions & Treatments
Food, Nutrition and Metabolism - Nutrition
Food, Nutrition and Metabolism
Food, Nutrition and Metabolism - Obesity
Child and Teen Health
Wellness and Prevention
Care Philosophy
My focus is on evidence-based medicine wherever possible. I prioritize open and honest communication with every patient and family, and on developing care plans that incorporate every family's unique situation.


Personal Interests
I love being outdoors with my family, cooking, reading, and our pet snail, Sheldon.


General Information
Medical Schools
:
MD, Tufts University School of Medicine (0001)
Graduate Schools
:
PhD, Tufts University (0001)
Undergraduate Schools
:
BA, Middlebury College (VT) (0001)
Residency Programs
:
University of Colorado, Pediatrics (0001)
Fellowships
:
University of Colorado (Children's Hospital Colorado) Program, Nutrition and Obesity Medicine (0001)
Languages
:
English
Department
:
Pediatrics-Nutrition