Michelle Clementi, PhD
Assistant Professor, Psychiatry-Child-CHC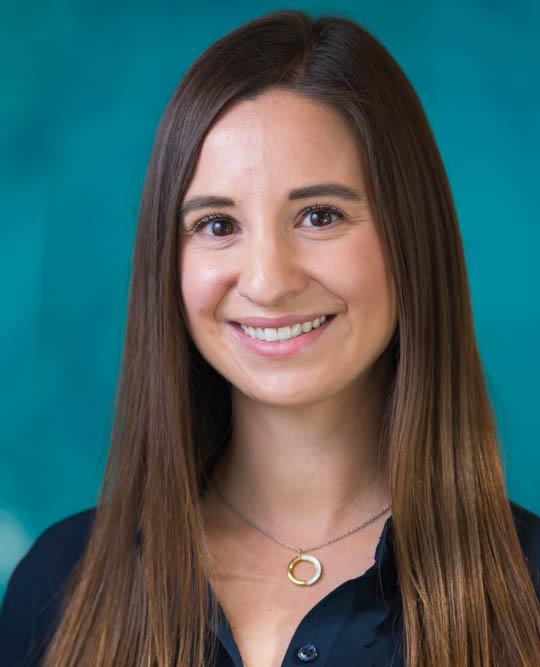 Graduate School
:
PhD, University of Houston (2018)
Undergraduate School
:
BS, University of Maryland–College Park (2010)
Internship
:
Oregon Health & Science University (2018)
Fellowships
:
Children's Hospital/Harvard Medical School Program, Psychology (2019)
Languages
:
English
Department
:
Psychiatry-Child-CHC
Research Interests
My research interests focus on the role of sleep and emotions in pediatric chronic pain.
Publications
Marshall A, Lindsay R, Clementi MA, Gelfand AA, Orr SL. Outpatient Approach to Resistant and Refractory Migraine in Children and Adolescents: a Narrative Review. Curr Neurol Neurosci Rep. 2022 Oct;22(10):611-624. PubMed PMID: 36018499
Ackley E, Clementi MA, Yonker ME. Headache and Sleep Disturbances in the Pediatric Population. Semin Pediatr Neurol. 2021 Dec;40:100924. PubMed PMID: 34749912
Clementi MA, Gray LS, Bento SP, Jervis K, Fletcher AA, Borner K, Randall ET. Perfectly Tired: Perfectionism and Sleep in Adolescents With Chronic Pain. J Pediatr Psychol. 2021 Jun 3;46(5):570-577. PubMed PMID: 33515037
Karvounides D, Marzouk M, Ross AC, VanderPluym JH, Pettet C, Ladak A, Ziplow J, Patterson Gentile C, Turner S, Anto M, Barmherzig R, Chadehumbe M, Kalkbrenner J, Malavolta CP, Clementi MA, Gerson T, Szperka CL. The intersection of COVID-19, school, and headaches: Problems and solutions. Headache. 2021 Jan;61(1):190-201. PubMed PMID: 33382459
Clementi MA, Alfano CA. An integrated sleep and anxiety intervention for anxious children: A pilot randomized controlled trial. Clin Child Psychol Psychiatry. 2020 Oct;25(4):945-957. PubMed PMID: 32538123
Specialty Information
Specialties
Conditions & Treatments
Mental Health and Behavior
Stress Management
Symptoms and Manifestations - Pain
Symptoms and Manifestations
Clinical Interests
I work with children, adolescents, and their families in the Pediatric Headache Program to provide behavioral health interventions for pain coping and headache management.

Care Philosophy
My work aims to improve quality of life for children and adolescents with headache/migraine.


General Information
Graduate Schools
:
PhD, University of Houston (2018)
Undergraduate Schools
:
BS, University of Maryland–College Park (2010)
Internships
:
Oregon Health & Science University (2018)
Fellowships
:
Children's Hospital/Harvard Medical School Program, Psychology (2019)
Languages
:
English
Department
:
Psychiatry-Child-CHC