Eliza Blanchette, MD
Assistant Professor, Pediatrics-Nephrology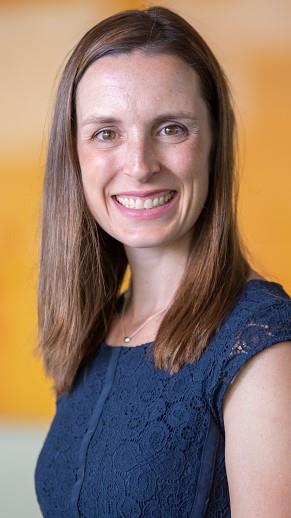 Medical School
:
MD, Southern Illinois University School of Medicine (2012)
Graduate School
:
MS, University of Washington (2019)
Undergraduate School
:
BA, Washington University in Saint Louis (MO) (2007)
Residency
:
University of Wisconsin Hospital and Clinics Program, Pediatrics (2015)
Fellowships
:
University of Washington Program, Pediatric Nephrology (2019)
Languages
:
English
Department
:
Pediatrics-Nephrology
Publications
Murphy L, Maloney K, Gore L, Blanchette E. Hypertension in Pediatric Acute Lymphoblastic Leukemia Patients: Prevalence, Impact, and Management Strategies. Integr Blood Press Control. 2022 Jan 19;15:1-10. doi: 10.2147/IBPC.S242244. PMID: 35082528; PMCID: PMC8784271.
Blanchette E, Pahlavan S, Yoeli D, Brigham D, Sater A, Wachs M, Bock M, Adams M. Successful use of intra-operative continuous renal replacement therapy in pediatric liver transplant recipients: Single center case series. Pediatr Transplant. 2022 Dec;26(8):e14377. doi: 10.1111/petr.14377. Epub 2022 Aug 12. PMID: 35959784.
Hasselfeld K, Van Ingen J, Chandler G, Williams L, Osborne C, Blanchette E. White Tongue Because of Uremic Stomatitis as a Sign of Advanced Kidney Disease. Pediatrics. 2022 Oct 1;150(4):e2021056023. doi: 10.1542/peds.2021-056023. PMID: 36168856.
Blanchette E., Purohit S., Benz E., Christofferson E., Armendariz J., Bock M. Access to Pediatric Living Donor Kidney Transplants: The Impact of Social Determinants of Health. Pediatric Academic Society. May 2022.
Dixon A, Shea T, Wang GS, DeMasellis G, Blanchette E. A toxic ingestion with an elevated osmolal gap: Answers. Pediatr Nephrol. 2023 Feb;38(2):399-401. doi: 10.1007/s00467-022-05618-x. Epub 2022 Jun 13. PMID: 35695964.
Specialty Information
Specialties
Pediatrics, Board Certification
Pediatric Nephrology
Conditions & Treatments
Kidneys and Urinary System
Kidneys and Urinary System - Interstitial Nephritis
Kidneys and Urinary System - Kidney Disease
Kidneys and Urinary System - Kidney Failure
Kidneys and Urinary System - Kidney Infection
Kidneys and Urinary System - Kidney Stones
Kidneys and Urinary System - Nephropathy (Nephrosis)
Kidneys and Urinary System - Nephrotic Syndrome
Kidneys and Urinary System - Polycystic Kidney Disease
Kidneys and Urinary System - Proteinuria
Heart and Circulation - High Blood Pressure
Heart and Circulation
Clinical Interests
My many clinical interests include pediatric kidney transplant, hypertension in children and adolescents, acute renal replacement therapy as well as general pediatric nephrology.

Care Philosophy
I strive to provide the best care for my patients and their families. I aim to provide patient and family centered care where we are a team working for the best outcome for the patient.


General Information
Medical Schools
:
MD, Southern Illinois University School of Medicine (2012)
Graduate Schools
:
MS, University of Washington (2019)
Undergraduate Schools
:
BA, Washington University in Saint Louis (MO) (2007)
Residency Programs
:
University of Wisconsin Hospital and Clinics Program, Pediatrics (2015)
Fellowships
:
University of Washington Program, Pediatric Nephrology (2019)
Languages
:
English
Department
:
Pediatrics-Nephrology