Alexandra Kilgore, MD
Assistant Professor, Pediatrics-Gastroenterology, Hepatology and Nutrition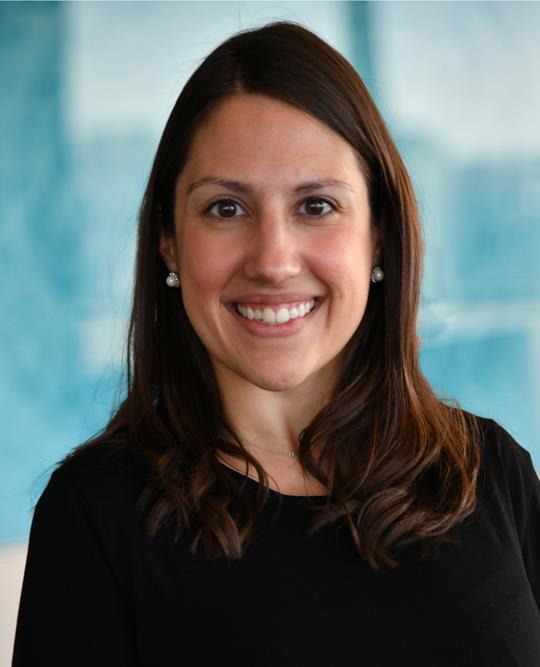 Medical School
:
MD, University of Nebraska College of Medicine (2013)
Undergraduate School
:
BS, University of Nebraska–Lincoln (NE) (2009)
Residency
:
Nationwide Children's Hospital/Ohio State University Program, Pediatrics (2016)
Fellowships
:
University of Colorado (Children's Hospital Colorado) Program, Pediatric Gastroenterology (2019)
Department
:
Pediatrics-Gastroenterology, Hepatology and Nutrition
Professional Titles
Assistant Professor of Pediatrics
Publications
Kilgore AL, Hawa HT, Liu E, Belkind-Gerson, J, and KK Santucci. EDS-Related Feeding Difficulties: Preventing the Placement of a Surgical Feeding Tube. JPGN Reports.
Specialty Information
Specialties
Pediatrics, Board Certification (2017)
Pediatric Gastroenterology, Board Certification (2019)
Conditions & Treatments
Digestive System
Digestive System - Gastroenterology (Stomach, Bowel, General GI Problems)
Digestive System - Motility disorders
Digestive System - Celiac Disease
Digestive System - Colonoscopy
Digestive System - Gastroesophageal Reflux
Digestive System - Inflammatory Bowel Disease (IBD): Crohn's disease, ulcerative colitis, microscopic colitis
Digestive System - Irritable Bowel Syndrome (IBS)
General Information
Medical Schools
:
MD, University of Nebraska College of Medicine (2013)
Undergraduate Schools
:
BS, University of Nebraska–Lincoln (NE) (2009)
Residency Programs
:
Nationwide Children's Hospital/Ohio State University Program, Pediatrics (2016)
Fellowships
:
University of Colorado (Children's Hospital Colorado) Program, Pediatric Gastroenterology (2019)
Department
:
Pediatrics-Gastroenterology, Hepatology and Nutrition