Caroline Hall, MD, PhD
Assistant Professor, Pediatrics-Gastroenterology, Hepatology and Nutrition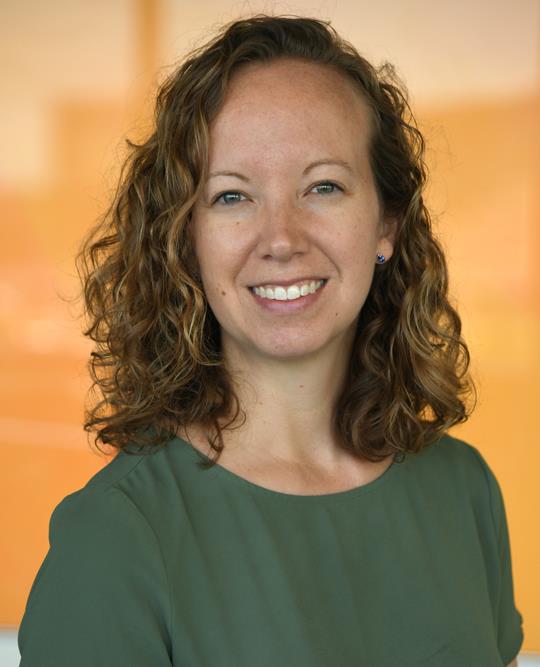 Medical School
:
MD, University of Virginia School of Medicine (2012)
Graduate School
:
PhD, University of Virginia - Charlottesville (2012)
Undergraduate School
:
BS, Duke University (NC) (2002)
Internship
:
Washington University/Barnes-Jewish Hospital/St. Louis Children's Hospital (2012)
Residency
:
Washington University/Barnes-Jewish Hospital/St. Louis Children's Hospital, Pediatrics (2015)
Fellowships
:
University of Colorado (Children's Hospital Colorado) Program, Pediatric Gastroenterology (2018)
Department
:
Pediatrics-Gastroenterology, Hepatology and Nutrition
Research Interests
My research interests include investigating the role of mucosal barrier in gastrointestinal disease. I am particularly interested in the role of metabolic components in the diet on homeostasis in the GI tract.
Publications
Constant BD, Dutmer CM, Arnold MA, Hall C, Abbott JK, de Zoeten EF. Cytotoxic T-Lymphocyte-Associated Antigen 4 Haploinsufficiency Mimics Difficult-to-Treat Inflammatory Bowel Disease. Clin Gastroenterol Hepatol. 2021 May 7. [Epub ahead of print] PubMed PMID: 33965572
Cartwright IM, Dowdell AS, Lanis JM, Brink KR, Mu A, Kostelecky RE, Schaefer REM, Welch N, Onyiah JC, Hall CHT, Gerich ME, Tabor JJ, Colgan SP. Mucosal acidosis elicits a unique molecular signature in epithelia and intestinal tissue mediated by GPR31-induced CREB phosphorylation. Proc Natl Acad Sci U S A. 2021 May 18;118(20). PubMed PMID: 33972436
Wallimann T, Hall CHT, Colgan SP, Glover LE. Creatine Supplementation for Patients with Inflammatory Bowel Diseases: A Scientific Rationale for a Clinical Trial. Nutrients. 2021 Apr 23;13(5). PubMed PMID: 33922654
Hall CHT, Lee JS, Murphy EM, Gerich ME, Dran R, Glover LE, Abdulla ZI, Skelton MR, Colgan SP. Creatine Transporter, Reduced in Colon Tissues From Patients With Inflammatory Bowel Diseases, Regulates Energy Balance in Intestinal Epithelial Cells, Epithelial Integrity, and Barrier Function. Gastroenterology. 2020 Sep;159(3):984-998.e1. PubMed PMID: 32433978
Curtis VF, Cartwright IM, Lee JS, Wang RX, Kao DJ, Lanis JM, Burney KM, Welch N, Hall CHT, Goldberg MS, Campbell EL, Colgan SP. Neutrophils as sources of dinucleotide polyphosphates and metabolism by epithelial ENPP1 to influence barrier function via adenosine signaling. Mol Biol Cell. 2018 Nov 1;29(22):2687-2699. PubMed PMID: 30188771
Specialty Information
Specialties
Pediatrics, Board Certification (2015)
Pediatric Gastroenterology
Conditions & Treatments
Digestive System
Digestive System - Inflammatory Bowel Disease (IBD): Crohn's disease, ulcerative colitis, microscopic colitis
Digestive System - Gastroenterology (Stomach, Bowel, General GI Problems)
Digestive System - Colonoscopy
Clinical Interests
My clinical interests include inflammatory bowel disease care as well as care of patients with general gastrointestinal issues.

Care Philosophy
I aim to provide personalized, evidence driven care for patients with gastrointestinal disorders and their parents.


General Information
Medical Schools
:
MD, University of Virginia School of Medicine (2012)
Graduate Schools
:
PhD, University of Virginia - Charlottesville (2012)
Undergraduate Schools
:
BS, Duke University (NC) (2002)
Internships
:
Washington University/Barnes-Jewish Hospital/St. Louis Children's Hospital (2012)
Residency Programs
:
Washington University/Barnes-Jewish Hospital/St. Louis Children's Hospital, Pediatrics (2015)
Fellowships
:
University of Colorado (Children's Hospital Colorado) Program, Pediatric Gastroenterology (2018)
Department
:
Pediatrics-Gastroenterology, Hepatology and Nutrition