Kaleigh Doke, MD
Assistant Professor, Radiation Oncology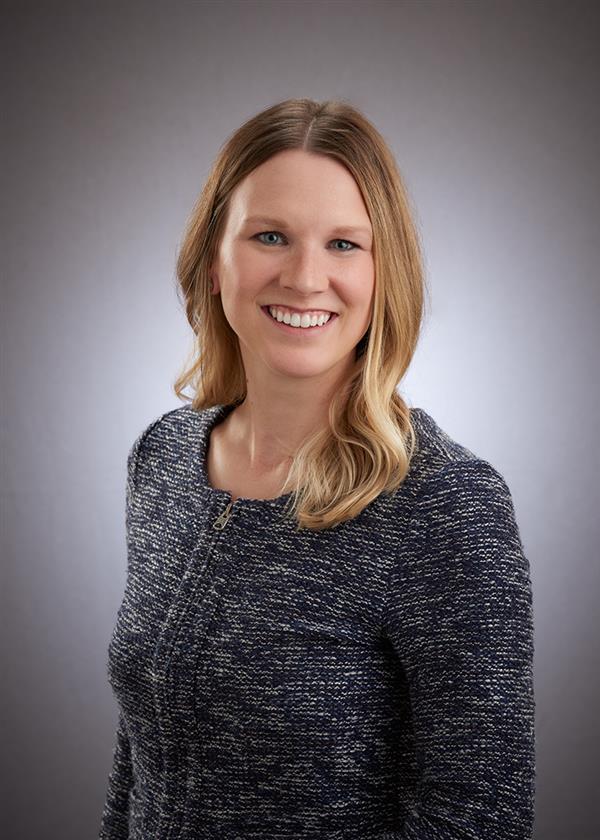 Medical School
:
MD, University of Kansas School of Medicine (2014)
Undergraduate School
:
BS, University of Kansas (KS) (2010)
Residency
:
University of Kansas Medical Center/Children's Mercy Hospital and Clinics Program, Chief Resident, Radiation Oncology (2019)
Department
:
Radiation Oncology
Publications
Dover LL, Hentz C, Kahn JM, Lee A, Masters A, Doke K, Goodman CR. Implications of Medical Board Certification Practices on Family Planning and Professional Trajectory for Early Career Female Radiation Oncologists. Pract Radiat Oncol. 2021 Nov 3. [Epub ahead of print] PubMed PMID: 35000892
Morse RT, Doke K, Ganju RG, Sood S, Mavroidis P, Chen AM. Stereotactic Body Radiation Therapy for Apical Lung Tumors: Dosimetric Analysis of the Brachial Plexus and Preliminary Clinical Outcomes. Pract Radiat Oncol. 2021 Dec 17. [Epub ahead of print] PubMed PMID: 34929402
Kavanagh BD, Doke K. The Virtual Visiting Professor: A Step Toward a Parasocial Common Curriculum?. Int J Radiat Oncol Biol Phys. 2020 Oct 1;108(2):466-469. PubMed PMID: 32890534
Specialty Information
Specialties
Radiation Oncology, Board Certification
Conditions & Treatments
Cancers - Radiation Therapy
Cancers
Clinical Interests
Dr. Kaleigh Doke is Assistant Professor of Radiation Oncology for the University of Colorado School of Medicine and practices at Memorial Hospital in Colorado Springs. She is board certified by the American Board of Radiology and specializes in breast and gynecologic malignancies, applications of brachytherapy, palliation of metastatic disease and applications of stereotactic body radiotherapy. After completing her undergraduate degree in chemical and biomedical engineering from the University of Kansas in 2010, she earned her medical degree and completed her radiation oncology residency at the University of Kansas School of Medicine. She has served in numerous national leadership positions including chair of the Association of Residents in Radiation Oncology (ARRO), and is a co-founder of the Society for Women in Radiation Oncology (SWRO). She is passionate about education and has served on the ASTRO Education Committee and is a host of the webinar series, the Virtual Visiting Professor Network.

Care Philosophy
I consider it the greatest honor to care for my patients and their families. I strive to build a compassionate relationship with my patients so that we can develop a personalized, evidence based treatment care plan that best meets their individual needs.


General Information
Medical Schools
:
MD, University of Kansas School of Medicine (2014)
Undergraduate Schools
:
BS, University of Kansas (KS) (2010)
Residency Programs
:
University of Kansas Medical Center/Children's Mercy Hospital and Clinics Program, Chief Resident, Radiation Oncology (2019)
Department
:
Radiation Oncology