Jarrod Ellingson, PhD
Assistant Professor, Psychiatry-Substance Dependence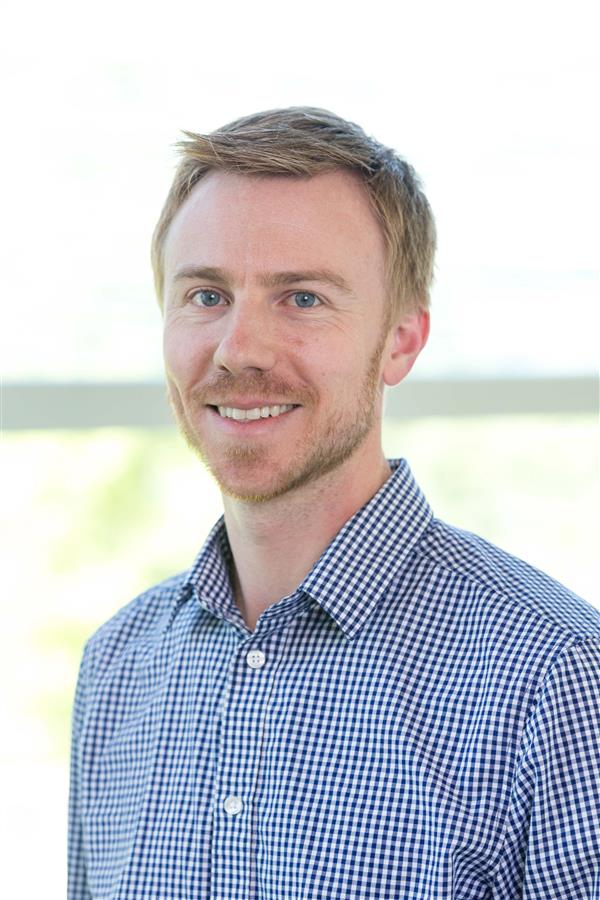 Download CV
Graduate Schools
:
MA, San Diego State University (2008)
PhD, University of Missouri - Columbia (2016)
Undergraduate School
:
BA, University of Northern Iowa (IA) (2006)
Internship
:
Yale-New Haven Medical Center Program (2016)
Languages
:
English
Department
:
Psychiatry-Substance Dependence
Recognition & Awards
Loan Repayment Program Award, National Institutes of Health (2017)
Internship Leadership Award, Yale University School of Medicine (2016)
Awarded by internship faculty at the School of Medicine for outstanding contributions to the doctoral internship program.
Research Interests
My research program consists of two broad aims addressing the causes and effects of substance use: 1) understanding the shared mechanisms of heavy substance use and co-occurring conditions; and 2) disentangling familial confounds from the causes and effects of substance use disorders.
Teaching
Guest Lecturer (2020)
School of Medicine, Psychiatry
Mindfulness-Based Relapse Prevention for the Addiction Fellowship and PGY-3.
Publications
Zellers SM, Ross JM, Saunders GRB, Ellingson JM, Anderson JE, Corley RP, Iacono W, Hewitt JK, Hopfer CJ, McGue MK, Vrieze S. Impacts of recreational cannabis legalization on cannabis use: a longitudinal discordant twin study. Addiction. 2023 Jan;118(1):110-118. PubMed PMID: 36002928
Watson KK, Bryan AD, Thayer RE, Ellingson JM, Skrzynski CJ, Hutchison KE. Cannabis Use and Resting State Functional Connectivity in the Aging Brain. Front Aging Neurosci. 2022;14:804890. PubMed PMID: 35221994
Ross JM, Ellingson JM, Frieser MJ, Corley RC, Hopfer CJ, Stallings MC, Wadsworth SJ, Reynolds CA, Hewitt JK. The effects of cannabis use on physical health: A co-twin control study. Drug Alcohol Depend. 2022 Jan 1;230:109200. PubMed PMID: 34871975
Gibson LP, Karoly HC, Ellingson JM, Klawitter J, Sempio C, Squeri JE, Bryan AD, Bidwell LC, Hutchison KE. Effects of cannabidiol in cannabis flower: Implications for harm reduction. Addict Biol. 2022 Jan;27(1):e13092. PubMed PMID: 34467598
Zik J, Deveney CM, Ellingson JM, Haller SP, Kircanski K, Cardinale EM, Brotman MA, Stoddard J. Understanding Irritability in Relation to Anger, Aggression, and Informant in a Pediatric Clinical Population. J Am Acad Child Adolesc Psychiatry. 2022 May;61(5):711-720. PubMed PMID: 34438022
Practice Locations
CeDAR - Center for Dependency, Addiction and Rehabilitation
1693 N. Quentin St
Aurora
, CO
80045
877-999-0538
CU Medicine Psychiatry - Outpatient Clinic
1890 N Revere Ct
Anschutz Health Sciences Bldg, Suite 4020
Aurora
, CO
80045
303-724-1000
Department of Psychiatry - Faculty and Staff Mental Health
1890 N Revere Ct
Anschutz Health Sciences Bldg, Suite 5242
Aurora
, CO
80045
303-724-4987
Hospital Affiliation
University of Colorado Hospital
Specialty Information
Specialties
Psychology
Mindfulness-Based Relapse Prevention, Specialized Training (2016)
Relapse Prevention (Cognitive Behavioral Therapy), Specialized Training (2016)
Motivational Interviewing, Specialized Training (2012)
Dialectical Behavior Therapy, Specialized Training (2010)
Conditions & Treatments
Substance Abuse - Alcoholism
Substance Abuse
Substance Abuse - Drug Abuse
Clinical Interests
My clinical work focuses on substance use disorders, as well as mindfulness-based interventions for substance use and a wide range of other conditions (e.g., depression, anxiety).

Care Philosophy
My work with patients revolves around a central tenet that people do not develop substance use disorders or other psychiatric conditions in a vacuum. It is important to acknowledge this, identify what parts of a patient's life are related to their condition(s), and how skills can be applied within these contexts.


Public Speaking
Yes
Provided guest lectures to high school classes on how genes and environment interact to affect behavior.
General Information
Graduate Schools
:
MA, San Diego State University (2008)
PhD, University of Missouri - Columbia (2016)
Undergraduate Schools
:
BA, University of Northern Iowa (IA) (2006)
Internships
:
Yale-New Haven Medical Center Program (2016)
Download CV
Languages
:
English
Department
:
Psychiatry-Substance Dependence