Monica Ertel, MD
Assistant Professor, Ophthalmology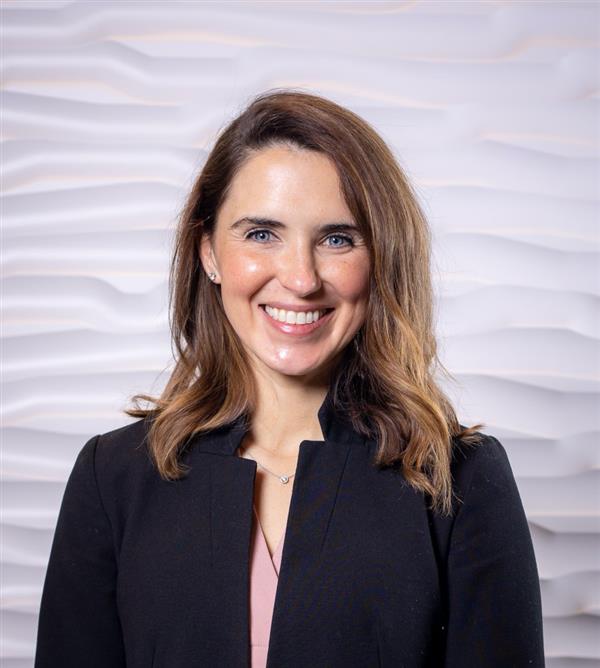 Medical School
:
MD, Louisiana State University School of Medicine in New Orleans (2015)
Graduate School
:
PhD, Louisiana State University Health Sciences Center (2013)
Undergraduate School
:
BS, Louisiana State University (LA) (2005)
Internship
:
Louisiana State University Program (2015)
Residency
:
New York Presbyterian Hospital (Cornell Campus) Program, Chief Resident, Ophthalmology (2019)
Fellowships
:
University of Colorado (University Hospital) Program, Ophthalmology (2020)
Languages
:
English
Department
:
Ophthalmology
Professional Titles
Assistant Professor of Ophthalmology
Residency Program Director
Teaching
Assistant Professor of Ophthalmology (2020)
School of Medicine, Ophthalmology
I have the honor of teaching our ophthalmology residents the basics of clinical and surgical management of glaucoma and cataracts.
Publications
Deitz GA, Patnaik JL, Young CEC, Ertel MK, SooHoo JR, Seibold LK, Kahook MY, Pantcheva MB. Comparison of Outcomes of Phacoemulsification Combined with Endoscopic Cyclophotocoagulation, iStent, or Both in the Management of Open-Angle Glaucoma. Adv Ther. 2023 Jan 24. [Epub ahead of print] PubMed PMID: 36692680
Samuelson TW, Huang MJ, Larsen CL, Sheybani A, Levin A, Ertel M, Pantcheva M, Panarelli JF, Do A. Extreme intraocular pressure and steroid-dependent iritis. J Cataract Refract Surg. 2023 Jan 1;49(1):108-113. PubMed PMID: 36573765
Duong AT, Ertel MK, Van Tassel SH. Glaucoma Prevalence and Glaucoma Surgical Considerations in Prosthetic Replacement of the Ocular Surface Ecosystem Device Use. Eye Contact Lens. 2022 Feb 1;48(2):69-72. PubMed PMID: 34608029
Ertel MK, Seibold LK, Patnaik JL, Kahook MY. Comparison of intraocular pressure readings with Perkins, Tonopen, iCare 200, and iCare Home to manometry in cadaveric eyes. Int J Ophthalmol. 2022;15(12):2022-2027. PubMed PMID: 36536963
Miller VJ, Patnaik JL, Young CEC, SooHoo JR, Seibold LK, Kahook MY, Ertel MK, Palestine AG, Pantcheva MB. Outcomes of Kahook Dual Blade Goniotomy for Uveitis Associated Open Angle Glaucoma or Ocular Hypertension. J Glaucoma. 2022 Nov 1;31(11):903-908. PubMed PMID: 35980845
Specialty Information
Specialties
Ophthalmology, Board Certification
Conditions & Treatments
Eyes and Vision - Cataract
Eyes and Vision
Eyes and Vision - Cataract Extraction
Eyes and Vision - Comprehensive Ophthalmology
Eyes and Vision - Glaucoma
Clinical Interests
My interests include the medical management of glaucoma and the surgical management of both glaucoma and cataracts.

Care Philosophy
My clinical care philosophy is to provide patients with the best care with a personalized approach. I strive to develop a relationship with my patients so that we can work together to develop a care plan that best treats their eye condition.


Personal Interests
In my free time, I enjoy running, skiing, and spending time outdoors with my husband and two daughters.

Volunteer Activities
I currently volunteer at an ophthalmology clinic in Colorado Spring providing care for under-resourced patients.


General Information
Medical Schools
:
MD, Louisiana State University School of Medicine in New Orleans (2015)
Graduate Schools
:
PhD, Louisiana State University Health Sciences Center (2013)
Undergraduate Schools
:
BS, Louisiana State University (LA) (2005)
Internships
:
Louisiana State University Program (2015)
Residency Programs
:
New York Presbyterian Hospital (Cornell Campus) Program, Chief Resident, Ophthalmology (2019)
Fellowships
:
University of Colorado (University Hospital) Program, Ophthalmology (2020)
Languages
:
English
Department
:
Ophthalmology