Monica Ertel, MD
Assistant Professor, Ophthalmology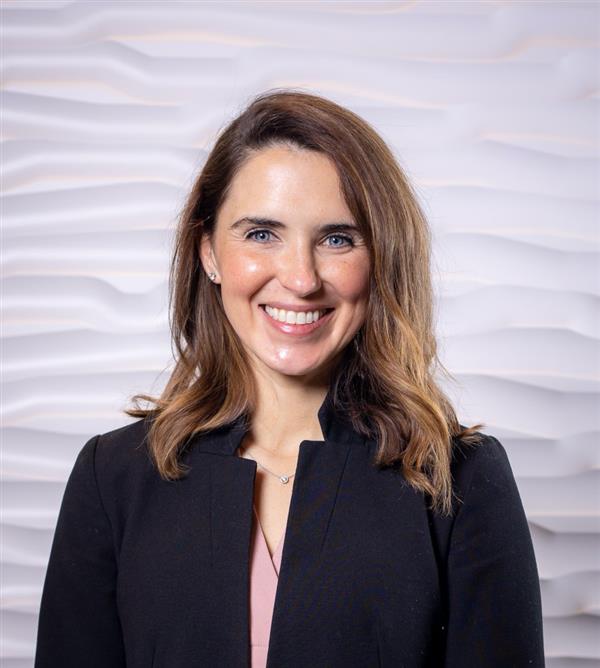 Medical School
:
MD, Louisiana State University School of Medicine in New Orleans (2015)
Graduate School
:
PhD, Louisiana State University Health Sciences Center (2013)
Undergraduate School
:
BS, Louisiana State University (LA) (2005)
Internship
:
Louisiana State University Program (2015)
Residency
:
New York Presbyterian Hospital (Cornell Campus) Program, Chief Resident, Ophthalmology (2019)
Fellowships
:
University of Colorado (University Hospital) Program, Ophthalmology (2020)
Languages
:
English
Department
:
Ophthalmology
Professional Titles
Assistant Professor of Ophthalmology
Teaching
Assistant Professor of Ophthalmology (2020)
School of Medicine, Ophthalmology
I have the honor of teaching our ophthalmology residents the basics of clinical and surgical management of glaucoma and cataracts.
Publications
Duong AT, Ertel MK, Van Tassel SH. Glaucoma Prevalence and Glaucoma Surgical Considerations in Prosthetic Replacement of the Ocular Surface Ecosystem Device Use. Eye Contact Lens. 2022 Feb 1;48(2):69-72. PubMed PMID: 34608029
Scott AT, Kanaster K, Kaizer AM, Young CC, Pantcheva MB, Ertel MK, Kahook MY, Seibold LK. The Utility of iCare HOME Tonometry for Detection of Therapy-Related Intraocular Pressure Changes in Glaucoma and Ocular Hypertension. Ophthalmol Glaucoma. 2022 Jan-Feb;5(1):85-93. PubMed PMID: 34082179
Kesav NP, Young CEC, Ertel MK, Seibold LK, Kahook MY. Sustained-release drug delivery systems for the treatment of glaucoma. Int J Ophthalmol. 2021 Jan 18;14(1):148-159.
Ertel MK, Kahook MY, Capitena Young CE. The Future Is Now: Incorporating Telemedicine into Glaucoma Care. Curr Ophthalmol Rep. 2021 Jul 7;:1-8. [Epub ahead of print] PubMed PMID: 34254036
Ertel MK, Gelinas NR, Slingsby TJ, Seibold LK, Kahook MY, SooHoo JR. Nd:YAG capsulotomy for Ahmed glaucoma drainage implant occlusion by the anterior capsule: a case report. BMC Ophthalmol. 2021 Feb 6;21(1):74. PubMed PMID: 33549064
Practice Locations
UCHealth - Eye Center - Boulder
5495 Arapahoe Ave
Suite 101
Boulder
, CO
80303
303-545-2020
Denver Health
777 Bannock St
Denver
, CO
80204
303-436-6000
Hospital Affiliation
University of Colorado Hospital
Denver Health Medical Center
Specialty Information
Specialties
Ophthalmology, Board Certification
Conditions & Treatments
Eyes and Vision - Cataract
Eyes and Vision
Eyes and Vision - Cataract Extraction
Eyes and Vision - Comprehensive Ophthalmology
Eyes and Vision - Glaucoma
Clinical Interests
My interests include the medical management of glaucoma and the surgical management of both glaucoma and cataracts.

Care Philosophy
My clinical care philosophy is to provide patients with the best care with a personalized approach. I strive to develop a relationship with my patients so that we can work together to develop a care plan that best treats their eye condition.


Personal Interests
In my free time, I enjoy running, skiing, and spending time outdoors with my husband and two daughters.

Volunteer Activities
I currently volunteer at an ophthalmology clinic in Colorado Spring providing care for under-resourced patients.


General Information
Medical Schools
:
MD, Louisiana State University School of Medicine in New Orleans (2015)
Graduate Schools
:
PhD, Louisiana State University Health Sciences Center (2013)
Undergraduate Schools
:
BS, Louisiana State University (LA) (2005)
Internships
:
Louisiana State University Program (2015)
Residency Programs
:
New York Presbyterian Hospital (Cornell Campus) Program, Chief Resident, Ophthalmology (2019)
Fellowships
:
University of Colorado (University Hospital) Program, Ophthalmology (2020)
Languages
:
English
Department
:
Ophthalmology