Nicole Christian, MD
Assistant Professor, Surgery-Surgical Oncology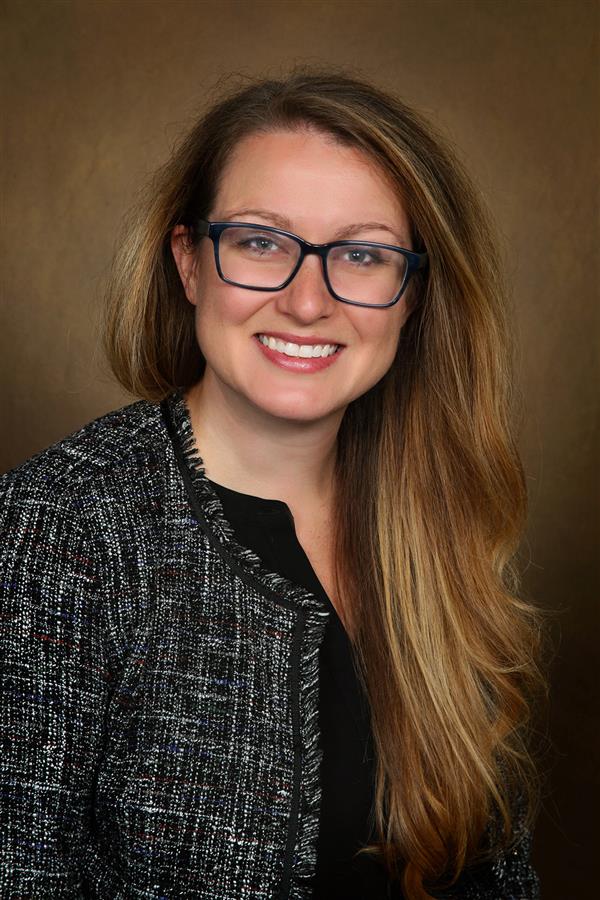 Medical School
:
MD, University of Colorado Denver School of Medicine (2011)
Graduate School
:
MSCS, University of Colorado Health Sciences Center (2015)
Undergraduate School
:
AB, Harvard University (MA) (2007)
Internship
:
University of Colorado (2012)
Residency
:
University of Colorado, Chief Resident, Surgery (2018)
Fellowships
:
Memorial Sloan-Kettering Cancer Center Program, Breast Surgical Oncology (2019)
Languages
:
English
Department
:
Surgery-Surgical Oncology
Teaching
Associate Program Director General Surgery Residency Program (2019)
School of Medicine, Surgery
Publications
Awadallah NS, Jones TS, Christian N, Fainstad T, Nyquist J, Schreiber J, Fung CC, Rumack CM, Nehler M, Jaiswal KR. Proactive Coaching in General Surgery Internship: Incorporating Well-being Practices into Resident Professional Life. J Surg Educ. 2022 Oct 13. [Epub ahead of print] PubMed PMID: 36244927
Billings JD, Huynh V, Leonard LD, Kovar A, Jones TS, Cumbler E, Christian N, Rojas KE, Meacham R, Tevis SE. Addressing an epidemic: Improving guideline-concordant opioid prescribing in surgical patients. Surgery. 2022 Nov;172(5):1407-1414. PubMed PMID: 36088172
Christian NT, Borges VF. What Dobbs Means for Patients with Breast Cancer. N Engl J Med. 2022 Sep 1;387(9):765-767. PubMed PMID: 36026608
Ludwigson A, Huynh V, Myers S, Hampanda K, Christian N, Ahrendt G, Romandetti K, Tevis S. Patient Perceptions of Changes in Breast Cancer Care and Well-Being During COVID-19: A Mixed Methods Study. Ann Surg Oncol. 2022 Mar;29(3):1649-1657. PubMed PMID: 34928479
Gleisner AL, Moss A, Friedman C, Suresh K, Grunwald G, Torphy RJ, Leonard LD, Colborn K, Ahrendt G, Tevis S, Christian N, Abud VL, de Araujo TB, Beaty LE, Thieu D, Glorioso TJ, Kim S, Daugherty S. De-implementation of Axillary Dissection in Women With Breast Cancer is Largely Driven By Site-level Contextual Effects. Ann Surg. 2022 Dec 1;276(6):e923-e931. PubMed PMID: 33351462
Specialty Information
Specialties
Breast Surgical Oncology, Board Certification (2019)
Conditions & Treatments
Cancers - Breast Cancer
Cancers
Cancers - Cancer Surgery
Surgery - Breast Surgery
Surgery
Clinical Interests
I am dedicated to multi-disciplinary care of breast disease. I specialize in the surgical care of benign, high risk, and malignant breast conditions, including lumpectomy, mastectomy, nipple sparing mastectomy, and axillary staging.

Care Philosophy
I believe in taking excellent care of my patients. I strive to include the patient's perspective and background in order to improve and personalize their care. My goal is to provide exceptional and evidence-based care to patients with breast disorders with my colleagues in a multi-disciplinary fashion.


General Information
Medical Schools
:
MD, University of Colorado Denver School of Medicine (2011)
Graduate Schools
:
MSCS, University of Colorado Health Sciences Center (2015)
Undergraduate Schools
:
AB, Harvard University (MA) (2007)
Internships
:
University of Colorado (2012)
Residency Programs
:
University of Colorado, Chief Resident, Surgery (2018)
Fellowships
:
Memorial Sloan-Kettering Cancer Center Program, Breast Surgical Oncology (2019)
Languages
:
English
Department
:
Surgery-Surgical Oncology