Amber Podoll, MD
Associate Professor, Medicine-Renal Med Diseases/Hypertension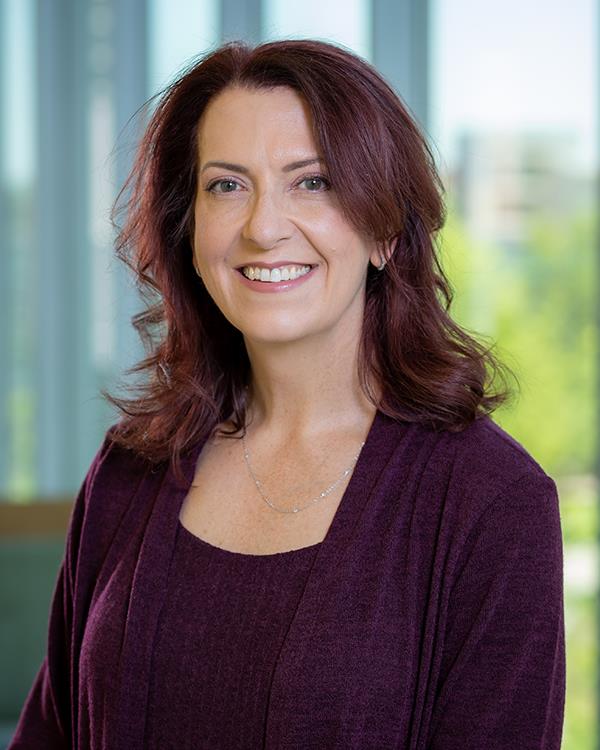 Medical School
:
MD, Ohio State University College of Medicine (2002)
Graduate School
:
MS, University of Utah (1998)
Undergraduate School
:
BS, California Polytechnic State University, San Luis Obispo (CA) (1995)
Residency
:
Baylor College of Medicine Program, Chief Resident, Internal Medicine (2006)
Fellowships
:
University of Texas at Houston Program, Nephrology (2008)
Department
:
Medicine-Renal Med Diseases/Hypertension
Professional Titles
Associate Professor of Medicine
Publications
Hsu CM, Gupta S, Tighiouart H, Goyal N, Faugno AJ, Tariq A, Raichoudhury R, Sharma JH, Meyer L, Kshirsagar RK, Jose A, Leaf DE, Weiner DE. Kidney Recovery and Death in Critically Ill Patients With COVID-19-Associated Acute Kidney Injury Treated With Dialysis: The STOP-COVID Cohort Study. Am J Kidney Dis. 2022 Mar;79(3):404-416.e1. PubMed PMID: 34871701
Gupta S, Coca SG, Chan L, Melamed ML, Brenner SK, Hayek SS, Sutherland A, Puri S, Srivastava A, Leonberg-Yoo A, Shehata AM, Flythe JE, Rashidi A, Schenck EJ, Goyal N, Hedayati SS, Dy R, Bansal A, Athavale A, Nguyen HB, Vijayan A, Charytan DM, Schulze CE, Joo MJ, Friedman AN, Zhang J, Sosa MA, Judd E, Velez JCQ, Mallappallil M, Redfern RE, Bansal AD, Neyra JA, Liu KD, Renaghan AD, Christov M, Molnar MZ, Sharma S, Kamal O, Boateng JO, Short SAP, Admon AJ, Sise ME, Wang W, Parikh CR, Leaf DE. AKI Treated with Renal Replacement Therapy in Critically Ill Patients with COVID-19. J Am Soc Nephrol. 2021 Jan;32(1):161-176. PubMed PMID: 33067383
Jayne DRW, Merkel PA, Schall TJ, Bekker P. Avacopan for the Treatment of ANCA-Associated Vasculitis. N Engl J Med. 2021 Feb 18;384(7):599-609. PubMed PMID: 33596356
Flythe JE, Assimon MM, Tugman MJ, Chang EH, Gupta S, Shah J, Sosa MA, Renaghan AD, Melamed ML, Wilson FP, Neyra JA, Rashidi A, Boyle SM, Anand S, Christov M, Thomas LF, Edmonston D, Leaf DE. Characteristics and Outcomes of Individuals With Pre-existing Kidney Disease and COVID-19 Admitted to Intensive Care Units in the United States. Am J Kidney Dis. 2021 Feb;77(2):190-203.e1. PubMed PMID: 32961244
Atisha-Fregoso Y, Malkiel S, Harris KM, Byron M, Ding L, Kanaparthi S, Barry WT, Gao W, Ryker K, Tosta P, Askanase AD, Boackle SA, Chatham WW, Kamen DL, Karp DR, Kirou KA, Sam Lim S, Marder B, McMahon M, Parikh SV, Pendergraft WF 3rd, Podoll AS, Saxena A, Wofsy D, Diamond B, Smilek DE, Aranow C, Dall'Era M. Phase II Randomized Trial of Rituximab Plus Cyclophosphamide Followed by Belimumab for the Treatment of Lupus Nephritis. Arthritis Rheumatol. 2021 Jan;73(1):121-131. PubMed PMID: 32755035
Specialty Information
Specialties
Nephrology, Board Certification
Clinical Interests
Chronic kidney disease, hypertension, diabetic nephropathy, glomerulopathies, Lupus impact on the kidneys

Care Philosophy
Total body approach to wellness including impact of diet, exercise and health choices on the safe preservation of the kidneys. A collaborative discussion between the patient and physician to devise an individualized treatment plan.


General Information
Medical Schools
:
MD, Ohio State University College of Medicine (2002)
Graduate Schools
:
MS, University of Utah (1998)
Undergraduate Schools
:
BS, California Polytechnic State University, San Luis Obispo (CA) (1995)
Residency Programs
:
Baylor College of Medicine Program, Chief Resident, Internal Medicine (2006)
Fellowships
:
University of Texas at Houston Program, Nephrology (2008)
Department
:
Medicine-Renal Med Diseases/Hypertension