David Gimarc, MD
Assistant Professor, Radiology-Diagnostics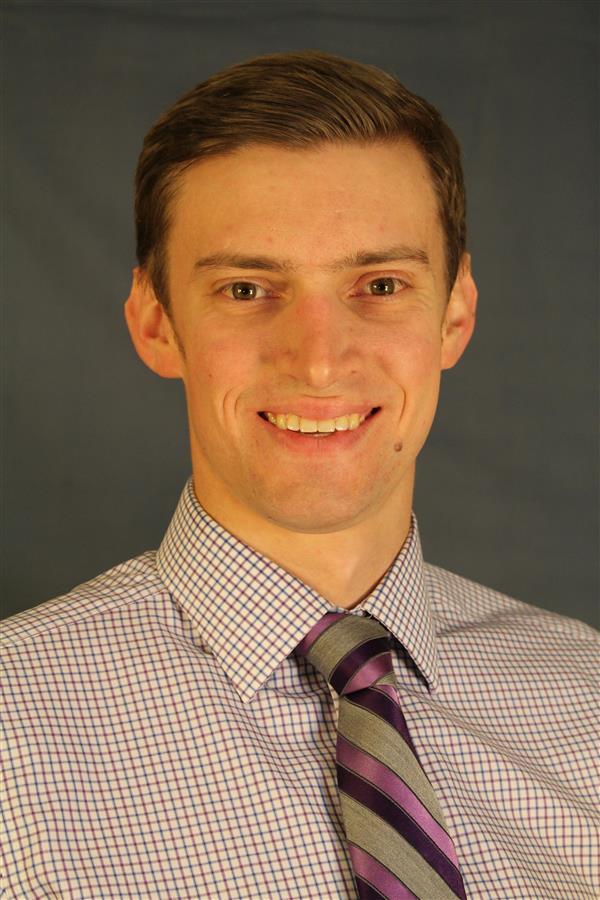 Medical School
:
MD, Georgetown University School of Medicine (2013)
Undergraduate School
:
BS, Texas A&M University (TX) (2009)
Internship
:
Georgetown University Hospital Program (2014)
Residency
:
University of Colorado, Chief Resident, Diagnostic (2018)
Fellowships
:
University of Wisconsin Hospital and Clinics Program, Musculoskeletal Radiology (2019)
Languages
:
English
Department
: Radiology-Diagnostics
Teaching
Assistant Professor of Radiology (2019)
School of Medicine, Radiology
Musculoskeletal Radiology & Intervention
Diagnostic Radiology Residency Program Director (2020)
School of Medicine, Radiology
Assistant Fellowship Director (2020)
School of Medicine, Radiology
Musculoskeletal Radiology & Intervention
Publications
Ho CK, Schilling JH, Strickland C, Jesse MK, Gimarc D. The effect of virtual interviews on the musculoskeletal radiology fellowship match. Skeletal Radiol. 2023 Jan;52(1):83-89. PubMed PMID: 35969257
Ho C, Gimarc D, Carrol HF, Clay M, Schowinsky J, Jesse MK, Crawford A, Marshall C. Evaluating Bone Biopsy Quality by Technique in an Animal Model. Research in Diagnostic and Interventional Imaging. 2022; 2: 100008.
Ho CK, Azurdia J, Park A, Clay MR, Gimarc D. Intra-articular Osteoid Osteoma of the Olecranon Fossa. Cureus. 2022; 14(7). e27484.
Symanski JS, Gimarc D, Chan B, Stephenson J, Markhardt BK, Ross AB. Ultrasound-guided temporomandibular joint aspiration: technique and results in six cases of suspected septic arthritis. Skeletal Radiol. 2022 Nov 9. [Epub ahead of print] PubMed PMID: 36348042
Gimarc DC, Stratchko LM, Ho CK. Spinal Injections. Semin Musculoskelet Radiol. 2021 Dec;25(6):756-768. PubMed PMID: 34937116
Specialty Information
Specialties
Musculoskeletal Radiology, Board Certification
American Board of Radiology, Board Certification (2019)
Conditions & Treatments
Bones, Joints and Muscles
Radiology
Radiology - Interventional
Radiology - Magnetic Resonance Imaging (MRI)
Radiology - Musculoskeletal Imaging
Radiology - CT Scans
Radiology - X-Rays
Spine
Clinical Interests
Musculoskeletal imaging of all types including MRI, CT, and Radiography; Musculoskeletal Ultrasound and Intervention; Image-guided biopsy, joint injection, spine injection; Kyphoplasty/Vertebroplasty; radiofrequency ablation and cryoablation


Personal Interests
I consider myself a Colorado native, though have lived throughout the US for my education and training. In my spare time, I enjoy training for marathons, hiking, skiing, and spending time with my wife, two children and Border Collie.


General Information
Medical Schools
:
MD, Georgetown University School of Medicine (2013)
Undergraduate Schools
:
BS, Texas A&M University (TX) (2009)
Internships
:
Georgetown University Hospital Program (2014)
Residency Programs
:
University of Colorado, Chief Resident, Diagnostic (2018)
Fellowships
:
University of Wisconsin Hospital and Clinics Program, Musculoskeletal Radiology (2019)
Languages
:
English
Department
: Radiology-Diagnostics