Cleveland Piggott, MD, MPH
Assistant Professor, Family Medicine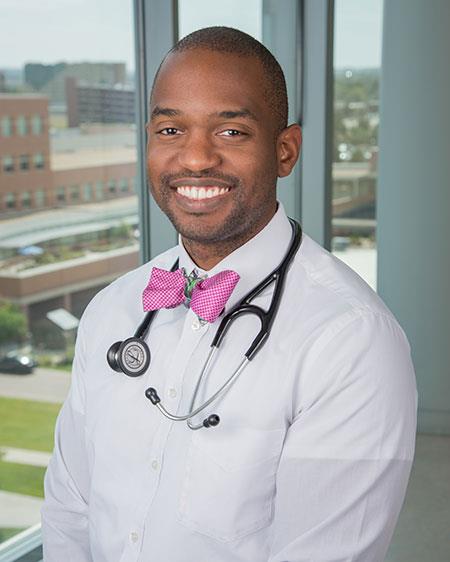 Graduate Schools
:
MPH, University of North Carolina at Chapel Hill (2014)
MD, University of North Carolina at Chapel Hill (2015)
Undergraduate School
:
BS, University of Georgia (2010)
Residency
:
University of Colorado (University Hospital) Program, Chief Resident, Family Medicine (2018)
Languages
:
English
Department
:
Family Medicine
Professional Titles
Assistant Professor
Vice Chair for Diversity, Equity, and Inclusion for Family Medicine
Publications
Sanders M, Cronholm PF, Edgoose J, Fiscella K, Piggott C, McDaniel SH, Parker-Featherstone E, Fogarty CT. Evaluating the Uptake of Antiracism Training, Policies, and Practices in Departments of Family Medicine. J Am Board Fam Med. 2022 Jul-Aug;35(4):803-808. PubMed PMID: 35896463
Walters E, Piggott C, Naumburg EH. STFM Releases Online Course on URM Leadership Pathways in Academic Medicine. Ann Fam Med. 2022 Jul-Aug;20(4):392-393. PubMed PMID: 35879078
Jacobs CK, Douglas M, Ravenna P, Wilson E, Piggott C, Chrusciel T, Strothers H. Diversity, Inclusion, and Health Equity in Academic Family Medicine. Fam Med. 2022 Apr;54(4):259-263. PubMed PMID: 35421239
Smith R, Johnson A, Targan A, Piggott C, Kvach E. Taking Our Own Temperature: Using a Residency Climate Survey to Support Minority Voices. Fam Med. 2022 Feb;54(2):129-133. PubMed PMID: 35143685
Harris TB, Jacobs NN, Fuqua CF, Lyness JM, Smith PO, Poll-Hunter NI, Piggott C, Monroe AD. Advancing Equity in Academic Medicine Through Holistic Review for Faculty Recruitment and Retention. Acad Med. 2022 May 1;97(5):631-634. PubMed PMID: 34935728
Specialty Information
Specialties
Family Medicine, Board Certification
Care Philosophy
I strive to provide the best care for my patients. I love using team based care to treat the whole person, and I advocate for my patients both inside and outside of the exam room.


Personal Interests
I enjoy hiking, snowshoeing, dancing, and visiting national parks
Volunteer Activities
I volunteer at the DAWN clinic, a free clinic in Aurora, ~ monthly.
Public Speaking
Yes
When I travel for conferences, I often present on topics surrounding reducing inequities in health care or improving leadership skills of students and residents.
General Information
Graduate Schools
:
MPH, University of North Carolina at Chapel Hill (2014)
MD, University of North Carolina at Chapel Hill (2015)
Undergraduate Schools
:
BS, University of Georgia (2010)
Residency Programs
:
University of Colorado (University Hospital) Program, Chief Resident, Family Medicine (2018)
Languages
:
English
Department
:
Family Medicine