Michael Zuscik, PhD
Professor, Orthopedics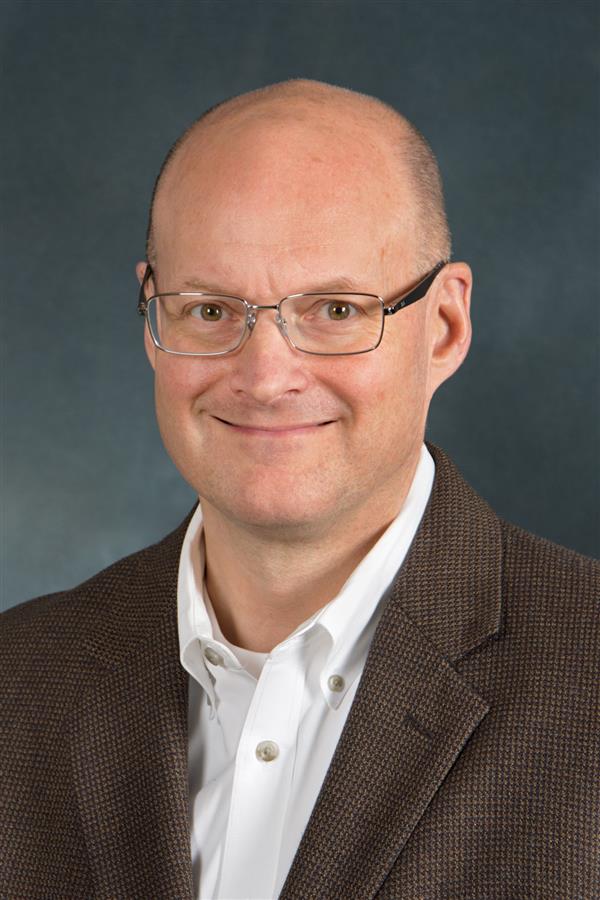 Graduate School
:
PhD, University of Rochester Medical Center (1993)
Undergraduate School
:
BS, Wheeling Jesuit University (WV) (1987)
Languages
:
English
Department
:
Orthopedics
Professional Titles
Mack Clayton Professor
Vice Chair, Research
Director, Colorado Program for Musculoskeletal Research
Recognition & Awards
Distinguished Alumni Award, Wheeling Jesuit University (2016)
NIH Undergraduate Scholarship Program Mentoring Award, NIH (2007)
Marvin Hoffman Faculty Mentoring Award, University of Rochester (2006)
Finalist, F. Merlin Bumpus Young Investigator Award, Cleveland Clinic Foundation (2000)
Laut Honors Scholar, Wheeling Jesuit University (1987)
Research Interests
The central focus of our research can be divided programmatically into three parts: 1) Study of the pathological impact of obesity on the skeleton, particularly bone and joint health and fracture healing, 2) Elucidating the role of the gut microbiome in posttraumatic and obesity-associated osteoarthritis, and 3) Development of disease-modifying treatments to address joint degeneration in osteoarthritis. Our work spans from bench to bedside, involving basic molecular-cellular biology and microbiology in microbial and cell culture systems, state-of-the-art animal models of disease, and human clinical trials. Our aim is to pursue basic study of skeletal homeostasis and disease, using information gained from that work to develop therapeutic strategies addressing key orthopedic challenges including fracture non-union, osteoporosis, and osteoarthritis.
Publications
Thomas SM, Ackert-Bicknell CL, Zuscik MJ, Payne KA. Understanding the Transcriptomic Landscape to Drive New Innovations in Musculoskeletal Regenerative Medicine. Curr Osteoporos Rep. 2022 Apr;20(2):141-152. PubMed PMID: 35156183.
Carlson EL, Karuppagounder V, Pinamont WJ, Yoshioka NK, Ahmad A, Schott EM, Le Bleu HK, Zuscik MJ, Elbarbary RA, Kamal F. Paroxetine-mediated GRK2 inhibition is a disease-modifying treatment for osteoarthritis. Sci Transl Med. 2021 Feb 10;13(580). PubMed PMID: 33568523
Maynard RD, Villani DA, Schroeder WG, Adams DJ, Zuscik MJ. Surgical Induction of Posttraumatic Osteoarthritis in the Mouse. Methods Mol Biol. 2021;2230:91-103. PubMed PMID: 33197010
Taguchi T, Kotelsky A, Takasugi M, Chang M, Ke Z, Betancourt M, Buckley MR, Zuscik M, Seluanov A, Gorbunova V. Naked mole-rats are extremely resistant to post-traumatic osteoarthritis. Aging Cell. 2020 Nov;19(11):e13255. doi: 10.1111/acel.13255. Epub 2020 Oct 28. PMID: 33112509; PMCID: PMC7681040.
Mobasheri A, Mahmoudian A, Kalvaityte U, Uzieliene I, Larder CE, Iskandar MM, Kubow S, Hamdan PC, de Almeida CS Jr, Favazzo LJ, van Loon LJC, Emans PJ, Plapler PG, Zuscik MJ. A White Paper on Collagen Hydrolyzates and Ultrahydrolyzates: Potential Supplements to Support Joint Health in Osteoarthritis?. Curr Rheumatol Rep. 2021 Oct 30;23(11):78. PubMed PMID: 34716494
Public Speaking
Yes
My work studying the biology and diseases of the skeletal system, particularly of joints, represents a main area of focus for my teaching and communication, in both public and professional settings.
General Information
Graduate Schools
:
PhD, University of Rochester Medical Center (1993)
Undergraduate Schools
:
BS, Wheeling Jesuit University (WV) (1987)
Languages
:
English
Department
:
Orthopedics