Megan Barry, DO
Assistant Professor, Pediatrics-Neurology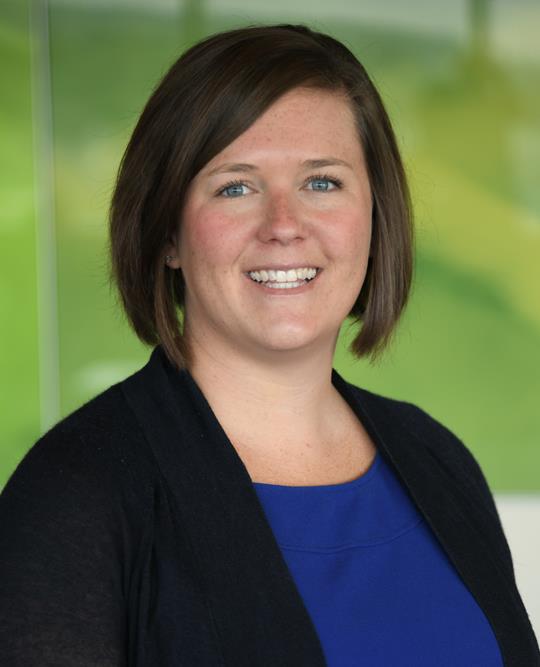 Medical School
:
DO, Des Moines University College of Osteopathic Medicine (2012)
Undergraduate School
:
BS, Michigan State University (MI) (2008)
Residencies
:
Vanderbilt University/Monroe Carell, Jr Children's Hospital Program, Chief Resident, Child Neurology (2017)
University of Missouri-Columbia Program, Pediatrics (2014)
Fellowships
:
University of Colorado (University Hospital) Program, Vascular Neurology (2018)
Languages
:
English
Department
:
Pediatrics-Neurology
Professional Titles
Pediatric Neurohospitalist
Adult Vascular Neurologist
Research Interests
I have an interest in pediatric and young adult stroke.
Publications
Moore C, Pollard R, Press CA, Hiller M, Maloney J, Barry M, Kammeyer R. A 14-year-old Girl with Right-Sided Weakness and Speech Difficulty. Neurohospitalist. 2022 Apr;12(2):408-412. PubMed PMID: 35419134
Mastej EJ, Leppert MH, Poisson S, Ritchey Z, Barry M, Rundek T, Liebeskind DS, Mirsky D, Bernard TJ, Stence NV. Thalamic Volume Loss Is Greater in Children Than in Adults Following Middle Cerebral Artery Territory Arterial Ischemic Stroke. J Child Neurol. 2022 Oct;37(10-11):882-888. PubMed PMID: 36069041
Davila-Williams D, Barry M, Vargas C, Vossough A, Bernard TJ, Rafay MF. Cerebral Arteriopathies of Childhood - Current Approaches. Semin Pediatr Neurol. 2022 Oct;43:101004. PubMed PMID: 36344018
Barry M, Barry D, Kansagra AP, Hallam D, Abraham M, Amlie-Lefond C. Higher-Quality Data Collection Is Critical to Establish the Safety and Efficacy of Pediatric Mechanical Thrombectomy. Stroke. 2021 Apr;52(4):1213-1221. PubMed PMID: 33719517
Morel BC, Barry M, Hoffman JE, Seinfeld J, Folzenlogen Z, Roark C, Case DE. Direct Carotid Artery Puncture for Thrombectomy in Pediatric Stroke. J Vasc Interv Radiol. 2021 Jun;32(6):921-923. PubMed PMID: 33677118
Specialty Information
Specialties
Child Neurology, Board Certification (2017)
Vascular Neurology, Board Certification (2018)
Clinical Interests
My interests include pediatric and young adult stroke and pediatric inpatient neurology.


General Information
Medical Schools
:
DO, Des Moines University College of Osteopathic Medicine (2012)
Undergraduate Schools
:
BS, Michigan State University (MI) (2008)
Residency Programs
:
Vanderbilt University/Monroe Carell, Jr Children's Hospital Program, Chief Resident, Child Neurology (2017)
University of Missouri-Columbia Program, Pediatrics (2014)
Fellowships
:
University of Colorado (University Hospital) Program, Vascular Neurology (2018)
Languages
:
English
Department
:
Pediatrics-Neurology