Sophia Ambruso, DO
Assistant Professor, Medicine-Renal Med Diseases/Hypertension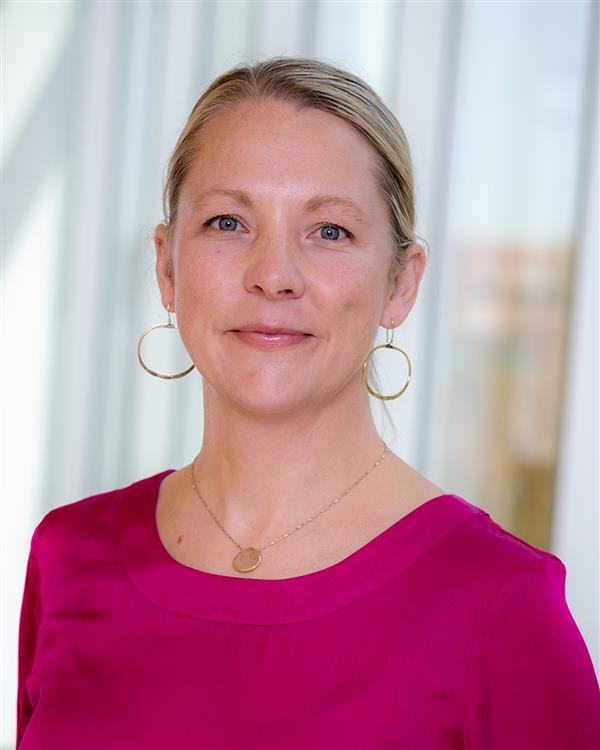 Download CV
Medical School
:
DO, Kansas City University of Medicine and Biosciences College of Osteopathic Medicine (2011)
Undergraduate School
:
BA, Colorado College (CO) (2002)
Internship
:
University of Washington Program (2013)
Residency
:
University of Washington Program, Chief Resident, Internal Medicine (2016)
Fellowships
:
University of Colorado (University Hospital) Program, Nephrology (2018)
Department
:
Medicine-Renal Med Diseases/Hypertension
Professional Titles
Director, VAMC Renal Clinic
Director, VAMC Inpatient Dialysis
Teaching
Assistant Professor (2018)
School of Medicine, Medicine
Publications
Rizzolo K, Beck NM, Ambruso SL. Syndromes of Pseudo-Hyperaldosteronism. Clin J Am Soc Nephrol. 2022 Feb 8:CJN.14201021. doi: 10.2215/CJN.14201021. Epub ahead of print. PMID: 35135780.
Ambruso SL. Is It Time to Rethink the Age-Old Practice of Permissive Hyperkalemia in Renin-Angiotensin-Aldosterone Inhibition?. Kidney Int Rep. 2021 May;6(5):1203-1204. PubMed PMID: 34015068
Ambruso SL, Gil HW, Fox B, Park B, Altmann C, Bagchi RA, Baker PR 2nd, Reisz JA, Faubel S. Lung metabolomics after ischemic acute kidney injury reveals increased oxidative stress, altered energy production, and ATP depletion. Am J Physiol Lung Cell Mol Physiol. 2021 Jul 1;321(1):L50-L64. PubMed PMID: 33949208
Griffin BR, Teixeira JP, Ambruso S, Bronsert M, Pal JD, Cleveland JC, Reece TB, Fullerton DA, Faubel S, Aftab M. Stage 1 acute kidney injury is independently associated with infection following cardiac surgery. J Thorac Cardiovasc Surg. 2021 Apr;161(4):1346-1355.e3. doi: 10.1016/j.jtcvs.2019.11.004. Epub 2019 Nov 25. PMID: 32007252; PMCID: PMC7285820.
Ambruso SL, Teitelbaum I. Diabetes Secrets; Diabetic Kidney Disease. 1st ed. McDermott MT. Elsevier; 2021, pp.
Practice Locations
Hospital Affiliation
Veterans Affairs Medical Center
Specialty Information
Specialties
Nephrology, Board Certification (2018, 2018)
General Information
Medical Schools
:
DO, Kansas City University of Medicine and Biosciences College of Osteopathic Medicine (2011)
Undergraduate Schools
:
BA, Colorado College (CO) (2002)
Internships
:
University of Washington Program (2013)
Residency Programs
:
University of Washington Program, Chief Resident, Internal Medicine (2016)
Fellowships
:
University of Colorado (University Hospital) Program, Nephrology (2018)
Download CV
Department
:
Medicine-Renal Med Diseases/Hypertension