Janet Kukreja, MD
Associate Professor, Surgery-Urology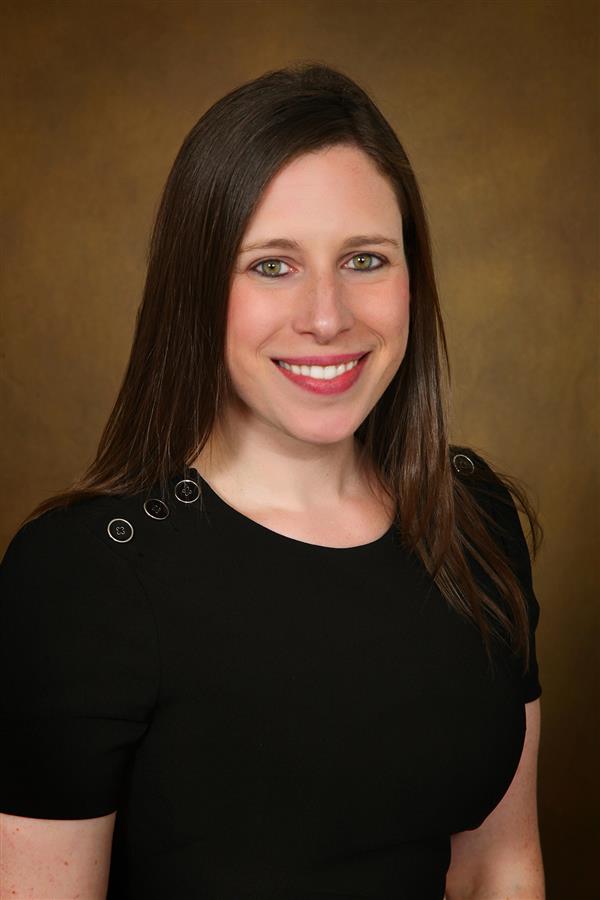 Download CV
Medical School
:
MD, University of Missouri-Kansas City School of Medicine (2010)
Graduate School
:
MPH, University of Rochester (2014)
Undergraduate School
:
BA, University of Missouri–Kansas City (MO) (2009)
Residency
:
University of Rochester Program, Chief Resident, Urology (2016)
Fellowships
:
University of Texas at Houston/M D Anderson Cancer Center Program, Urologic Oncology (2018)
Languages
:
English
Department
:
Surgery-Urology
Recognition & Awards
Medical Staff Quality Improvement Award, University of Colorado Hospital (2021)
John Quale Travel Fellowship, Bladder Cancer Advocacy Network (2017)
Outstanding Laparoendoscopic Resident Award, Society for Laparoendoscopic Surgeons (2017)
Research Interests
Bladder Cancer
Teaching
Associate Professor (2018)
School of Medicine, Surgery
Bladder Cancer, Urologic Oncology
Publications
Westerman ME, Bree KK, Msaouel P, Kukreja JB, Mantaring C, Rukundo I, Gonzalez MG, Gregg JR, Casteel KN, Matin SF. Apixaban vs Enoxaparin for Post-Surgical Extended-Duration Venous Thromboembolic Event Prophylaxis: A Prospective Quality Improvement Study. J Urol. 2022 Oct;208(4):886-895. PubMed PMID: 36082549
Kukreja JB, Schroeck FR, Lotan Y, Gore JL, Ullman R, Lipman RR, Murray MBB, Chisolm S, Smith AB. Discomfort and relieving factors among patients with bladder cancer undergoing office-based cystoscopy. Urol Oncol. 2022 Jan;40(1):9.e19-9.e27. PubMed PMID: 34162499
Reichard CA, Kukreja J, Gregg JR, Bathala TK, Achim MF, Wang X, Davis JW, Nguyen QN, Chapin BF. Prediction of Organ-confined Disease in High- and Very-high-risk Prostate Cancer Patients Staged with Magnetic Resonance Imaging: Implications for Clinical Trial Design. Eur Urol Focus. 2021 Jan;7(1):71-77. PubMed PMID: 31076357
Pessoa RR, Maroni P, Kukreja J, Kim SP. Comparative effectiveness of robotic and open radical prostatectomy. Transl Androl Urol. 2021 May;10(5):2158-2170. PubMed PMID: 34159098
Rodrigues Pessoa R, Mueller AC, Boxley P, Flaig TW, Piper C, Konety B, Yu JB, Gershman B, Kukreja J, Kim SP. Systematic review and meta-analysis of radiation therapy for high-risk non-muscle invasive bladder cancer. Urol Oncol. 2021 Nov;39(11):786.e1-786.e8. PubMed PMID: 33846085
Professional Memberships
American College of Surgeons, Member
International Bladder Cancer Network, Member
American Urologic Association, Member
Society of Urologic Oncology, Member
Southwestern Oncology Group (SWOG), Investigator
Rocky Mountain Urologic Society, Member
Society of Women in Urology, Member
Institute for healthcare, quality, safety and efficiency, Faculty
South Centeral Section of the AUA, Member
Practice Locations
UCHealth Tony Grampsas Urologic Cancer Care Clinic - Anschutz Medical Campus
1665 Aurora Ct
1st Floor
Aurora
, CO
80045
720-848-0170
Hospital Affiliation
University of Colorado Hospital
Denver Health Medical Center
Veterans Affairs Medical Center
UCHealth Highlands Ranch Hospital
Center Affiliations
Specialty Information
Specialties
Urology, Board Certification (2020, 2020)
Urologic Oncology, Certificate (2018)
Conditions & Treatments
Cancers - Bladder Cancer
Cancers
Cancers - Cancer Surgery
Cancers - Chemotherapy
Cancers - Kidney Cancer
Cancers - Prostate Cancer
Cancers - Testicular Cancer
Cancers - Urologic Cancer
Surgery
Surgery - Robotic Surgery
Surgery - Urologic Surgery
Failed Prior Surgery
Kidneys and Urinary System
Kidneys and Urinary System - Bladder Disease
Clinical Interests
Dr. Kukreja particular interest in the treatment of urologic cancers and focuses on bladder cancer for research. She believes in providing the most advanced therapies and technology and care for patients with urologic cancers. She has a special interest in perioperative care. She offers the following procedures robotic bladder (cystectomy/cystoprostatectomy) also known as a robotic cystectomy and urinary diversion creation (Ileal conduit, Indiana Pouch and Neobladder. She also offers robotic removal of: adrenal glands, prostate (prostatectomy), kidney (nephrectomy), partial kidney (partial nephrectomy/nephron sparing surgery), minimally invasive surgery, retroperitoneal lymph node dissection, inguinal lymph node removal, ureteral removal (partial ureterectomy).

Care Philosophy
Dr. Kukreja believes in providing the best care for urological cancer patients. This includes a multidisciplinary approach as well as the most advanced technology. Working with patients in developing a treatment plan is extremely important in the treatment of urologic cancers. Patients with urologic cancers often have unique needs and these must be recognized. She hopes that through the latest developments in surgery and cancer care we can provide the best urologic cancer care. Dr. Kukreja performs about 100 robot assisted bladder removal cases per year (radical cystectomies). Dr. Kukreja believes that having a physician that performs many of the same procedures per year improves outcomes and decreases complications. Dr. Kukreja performs the urinary diversions inside of the body with the robot and without making a larger incision.


Personal Interests
I am very passionate about all urologic cancers, specifically bladder cancer. I have a particular interest in perioperative care for all cancer patients.
Public Speaking
Yes
I speak often about bladder cancer, surgery for bladder cancer and perioperative care for bladder cancer.
General Information
Medical Schools
:
MD, University of Missouri-Kansas City School of Medicine (2010)
Graduate Schools
:
MPH, University of Rochester (2014)
Undergraduate Schools
:
BA, University of Missouri–Kansas City (MO) (2009)
Residency Programs
:
University of Rochester Program, Chief Resident, Urology (2016)
Fellowships
:
University of Texas at Houston/M D Anderson Cancer Center Program, Urologic Oncology (2018)
Download CV
Languages
:
English
Department
:
Surgery-Urology