Kyle Rove, MD
Assistant Professor, Surgery-Urology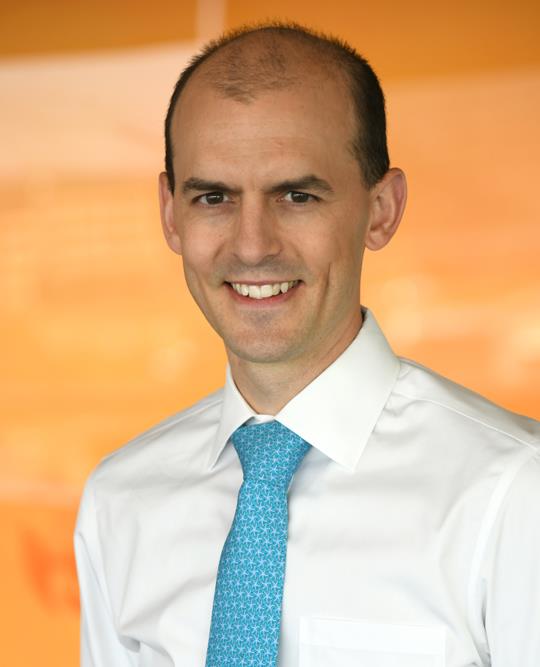 Medical School
:
MD, Georgetown University School of Medicine (2009)
Undergraduate School
:
BS, University of Nevada–Reno (NV) (2005)
Internship
:
University of Colorado (2010)
Residencies
:
University of Colorado, Chief Resident, Urology (2016)
University of Colorado, Surgery (2012)
Fellowships
:
University of Colorado, Post-Doctoral Research Fellowship (Urology) (2011)
Washington University/Barnes-Jewish Hospital/St. Louis Children's Hospital, Pediatric Urology (2018)
Department
:
Surgery-Urology
Research Interests
My research interests are primary focused on Enhanced Recovery After Surgery (ERAS) in infants, children and young adults undergoing urologic surgery. ERAS is a set of multidisciplinary strategies to increase speed of recovery, minimize pain, and reduce time in the hospital. It is more widely used in adult populations, but we have shown it can be applied safely to children undergoing surgery with tremendous benefits (faster recovery, fewer complications, decreased variation of care from patient to patient). We are excited to apply it to a broader set of urologic surgery.
Teaching
Assistant Professor (2018)
School of Medicine, Surgery
Publications
Moore RP, Burjek NE, Brockel MA, Strine AC, Acks A, Boxley PJ, Chidambaran V, Vricella GJ, Chu DI, Sankaran-Raval M, Zee RS, Cladis FP, Chaudhry R, O'Reilly-Shah VN, Ahn JJ, Rove KO. Evaluating the role for regional analgesia in children with spina bifida: a retrospective observational study comparing the efficacy of regional versus systemic analgesia protocols following major urological surgery. Reg Anesth Pain Med. 2022 Sep 27. [Epub ahead of print] PubMed PMID: 36167478
Rove KO, Halstead NV, Wiesen BM, Bielsky AR, Campbell JB. Randomized controlled trial of NSAID prior to cystoscopic ureteral stent removal in a pediatric population. J Pediatr Urol. 2022 Aug 6. [Epub ahead of print] PubMed PMID: 35987678
Diaz-Miron J, Ogle S, Kaizer A, Acker SN, Rove KO, Inge TH. Surgeon, patient, and caregiver perspective of pediatric surgical telemedicine in the COVID-19 pandemic era. Pediatr Surg Int. 2022 Feb;38(2):241-248. PubMed PMID: 34550442
Meier KM, Rove KO. ERAS Principles and How They Apply to Pediatric Urology. AUA News 2022; 27.
Rove KO, Wilcox DT. "Bladder Diverticula, Urachal Anomalies and Other Unusual Conditions of the Bladder." Pediatric Surgery. Ed Prem Puri. New York, NY: Springer, 2022.
Specialty Information
Specialties
Pediatric Urology, Board Certification
Conditions & Treatments
Kidneys and Urinary System - Incontinence
Kidneys and Urinary System
Kidneys and Urinary System - Bladder Disease
Kidneys and Urinary System - Reconstructive Urology
Kidneys and Urinary System - Kidney Stones
Surgery - Urologic Surgery
Surgery
Child and Teen Health - Pediatric Diseases and Conditions
Child and Teen Health
General Information
Medical Schools
:
MD, Georgetown University School of Medicine (2009)
Undergraduate Schools
:
BS, University of Nevada–Reno (NV) (2005)
Internships
:
University of Colorado (2010)
Residency Programs
:
University of Colorado, Chief Resident, Urology (2016)
University of Colorado, Surgery (2012)
Fellowships
:
University of Colorado, Post-Doctoral Research Fellowship (Urology) (2011)
Washington University/Barnes-Jewish Hospital/St. Louis Children's Hospital, Pediatric Urology (2018)
Department
:
Surgery-Urology