Ronald Gibbs, MD
Professor Emeritus, Ob/Gyn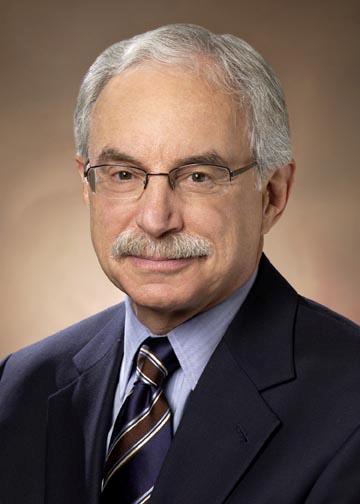 Medical School
:
MD, University of Pennsylvania School of Medicine (1969)
Residency
:
University of Pennsylvania Program, Obstetrics and Gynecology (1974)
Fellowships
:
Texas Tech University Health Sciences Center Paul L Foster School of Medicine Program, Maternal and Fetal Medicine (1978)
Languages
:
English
Department
:
Ob/Gyn
Publications
Lynch AM, Hart JE, Agwu OC, Fisher BM, West NA, Gibbs RS. Association of extremes of prepregnancy BMI with the clinical presentations of preterm birth. Am J Obstet Gynecol. 2013 Dec 7. [Epub ahead of print] PubMed PMID: 24321446
Behrendt N, Gibbs RS, Lynch A, Hart J, West NA, Iams JD. Rate of change in cervical length in women with vaginal bleeding during pregnancy. Obstet Gynecol. 2013 Feb;121(2 Pt 1):260-4. PubMed PMID: 23344274
Naresh A, Fisher BM, Hoppe KK, Catov J, Xu J, Hart J, Lynch AM, Gibbs R, Eschenbach D, Gravett M, Beigi RH. A multicenter cohort study of pregnancy outcomes among women with laboratory-confirmed H1N1 influenza. J Perinatol. 2013 Dec;33(12):939-43. PubMed PMID: 24051575
Davis NL, Davis DA, Johnson NM, Grichnik KL, Headrick LA, Pingleton SK, Bower E, Gibbs R. Aligning academic continuing medical education with quality improvement: a model for the 21st century. Acad Med. 2013 Oct;88(10):1437-41. PubMed PMID: 23969360
Specialty Information
Specialties
Obstetrics and Gynecology, Board Certification (1989)
Maternal and Fetal Medicine, Board Certification
Conditions & Treatments
Pregnancy and Reproduction - Maternal and Fetal Health
Pregnancy and Reproduction - High-Risk Pregnancy
Women's Health
Women's Health - Gynecologic and Obstetric Infections
Women's Health - Lower Genital Tract Disorders
Pregnancy and Reproduction
Clinical Interests
I am interested in treating vaginal infections including vaginosis and vaginitis, infectious diseases and high risk pregnancy.


General Information
Medical Schools
:
MD, University of Pennsylvania School of Medicine (1969)
Residency Programs
:
University of Pennsylvania Program, Obstetrics and Gynecology (1974)
Fellowships
:
Texas Tech University Health Sciences Center Paul L Foster School of Medicine Program, Maternal and Fetal Medicine (1978)
Languages
:
English
Department
:
Ob/Gyn