Brisa Peña, PhD
Assistant Research Professor, Medicine-Cardiology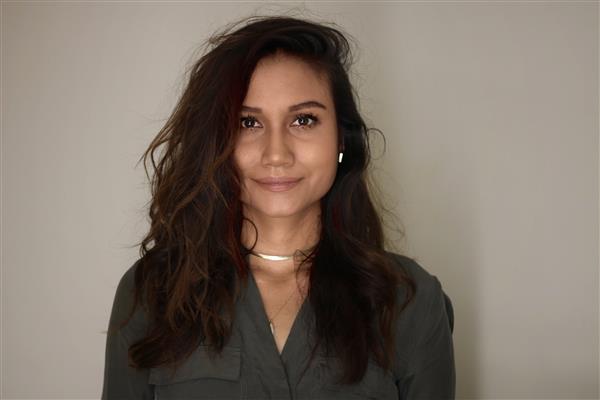 Graduate Schools
:
PhD, Universitat Rovira i Virgili (2012)
MS, Universitat Rovira i Virgili (2009)
BChE, Universidad Autonoma de Chihuahua - Mexico (2007)
Languages
:
English, Spanish
Department
:
Medicine-Cardiology
Professional Titles
Research Assistant Professor
Recognition & Awards
NHLBI K25 award, NIH (2020)
This K award aims to test a more efficient method to deliver regenerative miRNAs for cardiac tissue engineering.
AHA SFRN Heart Failure Fellow, AHA (2017)
Training award to study fibrosis in tissues using atomic force microscopy (AFM)
Council on Cardiovascular Surgery and Anesthesia (CVSA), AHA (2016)
Minority Travel Stipend, AHA 2016. Scientific Sessions
Clinical Cardiology Minority Travel Grant, AHA (2015)
Clinical Cardiology Minority Travel Grant AHA 2015 Scientific Sessions
Cardiovascular Outreach Award, BCVS (2015)
Cardiovascular Outreach Award BCVS 2015 Scientific Sessions
Publications
Peña B, Adbel-Hafiz M, Cavasin M, Mestroni L, Sbaizero O. Atomic Force Microscopy (AFM) Applications in Arrhythmogenic Cardiomyopathy. International Journal of Molecular Sciences. 2022 March; 23:3700. doi: doi.org/ 10.3390/ijms23073700.
Travers JG, Wennersten SA, Peña B, Bagchi RA, Smith HE, Hirsch RA, Vanderlinden LA, Lin YH, Dobrinskikh E, Demos-Davies KM, Cavasin MA, Mestroni L, Steinkühler C, Lin CY, Houser SR, Woulfe KC, Lam MPY, McKinsey TA. HDAC Inhibition Reverses Preexisting Diastolic Dysfunction and Blocks Covert Extracellular Matrix Remodeling. Circulation. 2021 May 11;143(19):1874-1890. PubMed PMID: 33682427
Mueller AC, Piper M, Goodspeed A, Bhuvane S, Williams JS, Bhatia S, Phan AV, Van Court B, Zolman KL, Peña B, Oweida AJ, Zakem S, Meguid C, Knitz MW, Darragh L, Bickett TE, Gadwa J, Mestroni L, Taylor MRG, Jordan KR, Dempsey P, Lucia MS, McCarter MD, Del Chiaro M, Messersmith WA, Schulick RD, Goodman KA, Gough MJ, Greene CS, Costello JC, Neto AG, Lagares D, Hansen KC, Van Bokhoven A, Karam SD. Induction of ADAM10 by Radiation Therapy Drives Fibrosis, Resistance, and Epithelial-to-Mesenchyal Transition in Pancreatic Cancer. Cancer Res. 2021 Jun 15;81(12):3255-3269. PubMed PMID: 33526513
Jeffrey DA, Pires Da Silva J, Garcia AM, Jiang X, Karimpour-Fard A, Toni LS, Lanzicher T, Peña B, Miyano CA, Nunley K, Korst A, Sbaizero O, Taylor MR, Miyamoto SD, Stauffer BL, Sucharov CC. Serum circulating proteins from pediatric patients with dilated cardiomyopathy cause pathologic remodeling and cardiomyocyte stiffness. JCI Insight. 2021 Oct 8;6(19). doi: 10.1172/jci.insight.148637. PubMed PMID: 34383712; PubMed Central PMCID: PMC8525651.
Lachaize V, Peña B, Ciubotaru C, Cojoc D, Chen SN, Taylor MRG, Mestroni L, Sbaizero O. Compromised Biomechanical Properties, Cell-Cell Adhesion and Nanotubes Communication in Cardiac Fibroblasts Carrying the Lamin A/C D192G Mutation. Int J Mol Sci. 2021 Aug 25;22(17). doi: 10.3390/ijms22179193. PubMed PMID: 34502098; PubMed Central PMCID: PMC8431729.
General Information
Graduate Schools
:
PhD, Universitat Rovira i Virgili (2012)
MS, Universitat Rovira i Virgili (2009)
BChE, Universidad Autonoma de Chihuahua - Mexico (2007)
Languages
:
English, Spanish
Department
:
Medicine-Cardiology