Rachel Rodriguez, MD
Sr. Instructor, Family Medicine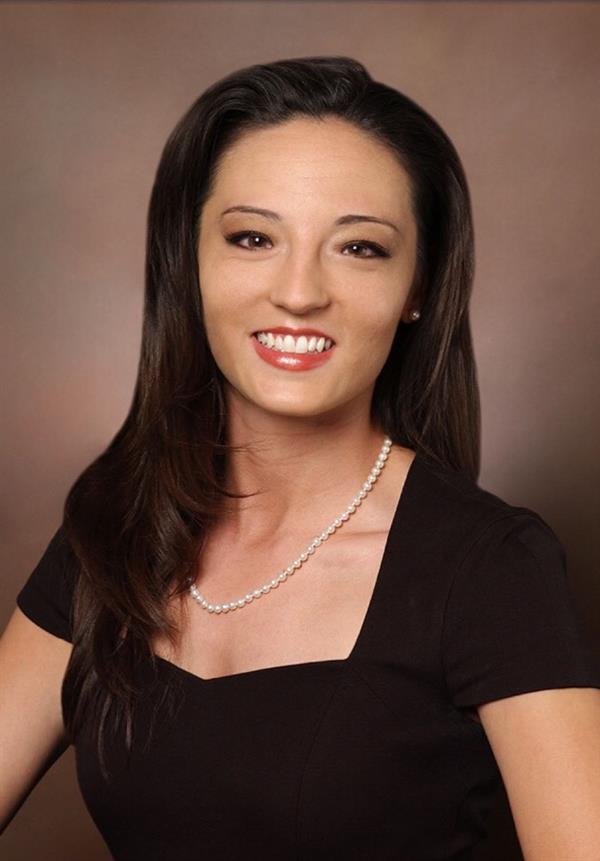 Medical School
:
MD, University of Colorado Denver School of Medicine (2014)
Undergraduate School
:
BA, University of Colorado - Colorado Springs (CO) (2004)
Internship
:
University of Colorado (HealthONE Swedish Medical Center) Program (2015)
Residency
:
University of Colorado (HealthONE Swedish Medical Center) Program, Family Medicine (2017)
Languages
:
English
Department
:
Family Medicine
Professional Titles
Senior Instructor
Medical Director, Lone Tree Primary Care
Recognition & Awards
Virtual Health Champions Award--Special Recognition, University of Colorado Department of Family Medicine (2021)
Annual Special Team Award. The Virtual Health Champions "team was integral in our rapid transition from in-person clinic visits to almost exclusively virtual visits during the beginning of the COVID 19 pandemic."
Rising Star of the Year in Clinical Medicine, University of Colorado Department of Family Medicine (2018)
Awarded to a new faculty member "who exemplifies excellence and dedication to clinical care in Family Medicine."
ICARE Resident of the Year Award, Swedish Family Medicine Residency (2017)
Nelson Award, University of Colorado School of Medicine (2014)
Service award presented to "a student doing primary care residency and who has demonstrated academic achievement and a commitment to primary care."
Publications
Perez, A, Ems, P, Billups, S, Chrastil, H, Doolan, R, Baker, C, Cebuhar, K, Lum, H, Rodriguez, R, Parnes, B, Lyon, C, Knierim, K. Using the QuILT To Improve Advance Care Planning in Fourteen UCHealth CU School of Medicine Primary Care Practices. Poster presented at: UCHealth Inaugural Virtual Safety Summit. March 16, 2022. Aurora, Colorado.
Knierim, K., Rodriguez, R. (2022). Have Staff Help with Advance Care Planning. Fam Pract Manag. 29(3):34
Knierim K, Bacak B, Brown Levy S, Holmstrom H, Summers Holtrop J, Kramer S, Palmer C, Rodriguez R, Shmerling A, Smith P, Staton E. Rapid Transition to Telehealth During COVID-19: Lessons Learned That Can Move Primary Care Forward. J American Board of Family Medicine. 2021 Feb; 34(s1).
Shmerling A, Knierim K, Kramer S, Palmer C, Rodriguez R. Implementing Telehealth in Primary Care: Lessons Learned and Next Steps. Virtual presentation at: Conference on Practice & Quality Improvement. Annual Conference of the Society of Teachers of Family Medicine; 2020, Sep 12-14; Virtual.
Practice Locations
UCHealth Primary Care - Lone Tree
9540 Park Meadows Dr
Lone Tree
, CO
80124
720-848-9300
Hospital Affiliation
University of Colorado Hospital
Specialty Information
Specialties
Family Medicine, Board Certification
Conditions & Treatments
Primary Care
Seniors' Health
Women's Health - Breast Feeding
Women's Health
Women's Health - Contraception
Women's Health - Adolescent Reproductive Health - Adolescent Gynecology
Wellness and Prevention
Men's Health
Child and Teen Health - Children's Health
Child and Teen Health
Child and Teen Health - Infant and Toddler Health
Child and Teen Health - Teen Health
Urgent Care
Clinical Interests
Pediatrics, Women's Health, preventative medicine, broad spectrum care for all ages, mind--body health.

Care Philosophy
I have a deep passion for Family Medicine and I love providing care to people of all ages. I am so humbled to be in a profession where I can get to know my patients for who they are and where they are coming from in addition to what is ailing them--I genuinely feel this helps me to approach their care from a more inclusive perspective. I firmly believe that medicine and healing are a team effort between you, your family (blood related or otherwise), and our group of medical professionals--making decisions together, as a unit, striving to help you become the most healthy in mind and body as possible.


Personal Interests
I was born in Alaska and raised in Colorado, so I come by my love of the outdoors quite naturally. I love hiking and camping and fishing in the rivers, lakes, and deep waters of Alaska. I also love musical theater, ballroom dancing, and attend the symphony as often as possible. My husband and our little one are the biggest loves in my life, though, and spending time with them is my most frequent pastime.
Volunteer Activities
Medical education is the crux of my love of being a physician. When possible, I volunteer my time to help advance the knowledge of and instill a passion for the incredible human body and the art of medicine to friends of all generations in the community and at the School of Medicine.
Public Speaking
Yes
General Information
Medical Schools
:
MD, University of Colorado Denver School of Medicine (2014)
Undergraduate Schools
:
BA, University of Colorado - Colorado Springs (CO) (2004)
Internships
:
University of Colorado (HealthONE Swedish Medical Center) Program (2015)
Residency Programs
:
University of Colorado (HealthONE Swedish Medical Center) Program, Family Medicine (2017)
Languages
:
English
Department
:
Family Medicine