Katherine Mayer, MD
Assistant Professor, Emergency Medicine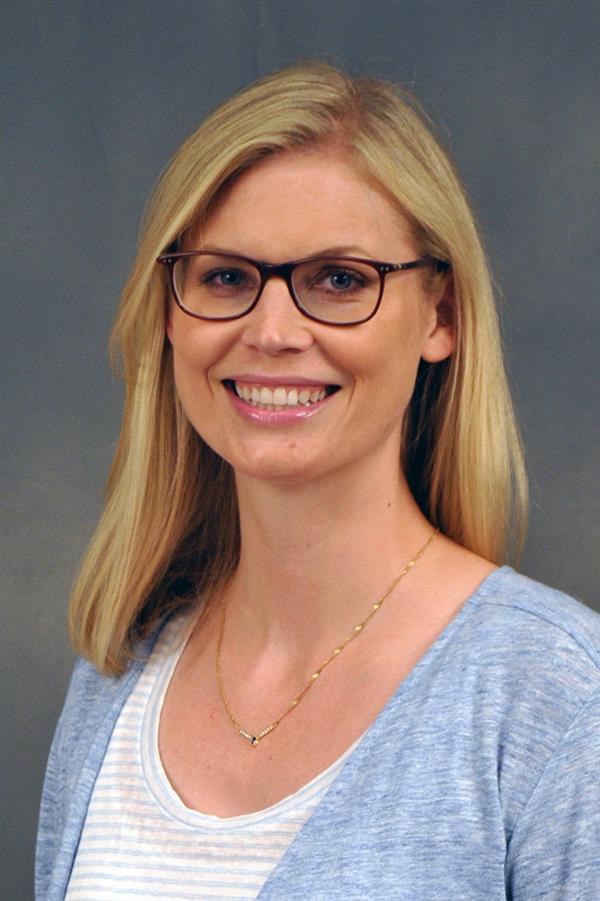 Download CV
Medical School
:
MD, University of Kansas School of Medicine (2006)
Undergraduate School
:
BA, Texas Christian University (TX) (2002)
Internship
:
Carolinas Medical Center Program (2007)
Residency
:
Carolinas Medical Center Program, Emergency Medicine (2009)
Fellowships
:
UMDNJ Robert Wood Johnson Medical School (Camden)/Cooper University Hospital Program, Critical Care Medicine (2017)
Department
:
Emergency Medicine
Recognition & Awards
Bedside Manner Award, Medical Staff (2021)
For leadership, vision, and commitment to the University of Colorado Hospital and its patients.
Nominee for the Golden Stethoscope Award for Best Emergency Medicine Preceptor, University of Colorado School of Medicine (2019)
Consultant of the Year, The Department of Emergency Medicine, Cooper University Hospital (2017)
Awarded to one consultant per year by the Department of Emergency Medicine, in recognition of outstanding emergency consultations.
Gold Humanism Award recipient, The Cooper Medical School of Rowan University - medical student selection committee (2016)
For demonstrated excellence in clinical care, leadership, compassion, and dedication to service.
Publications
Longino NV, Kent A, Nie Y, Doran J, Mayer K, Sharma S. Spontaneous tumor lysis syndrome and hemophagocytic lymphohistiocytosis in metastatic melanoma: A case series and review of the literature. J Case Rep Images Oncology 2021;7:100099Z10NL2021.
Mayer K, Reyner K, Heffner A. A 51-year-old diabetic woman with vertigo. In: Weinstock MB, ed. Bouncbacks! Critical Care. Columbus, OH: Anadem Publishing; 2020.
Hayes B, Mayer K, Reyner K, Heffner A. A 50-year-old woman with flank pain. In: Weinstock MB ed. Bouncbacks! Critical Care. Columbus, OH: Anadem Publishing; 2020.
Zagona-Prizio, Caterina, Mann, Scott, Mayer, Katherine, Pascoe, Michael A., Maloney, James P., & Parsons, Brooke. (2020). Emergent Cricothyrotomy Training for Non-Surgeons (Version 1.0). Zenodo. http://doi.org/10.5281/zenodo.4029816
Specialty Information
Specialties
Emergency Medicine, Board Certification
Critical Care Medicine, Board Certification
General Information
Medical Schools
:
MD, University of Kansas School of Medicine (2006)
Undergraduate Schools
:
BA, Texas Christian University (TX) (2002)
Internships
:
Carolinas Medical Center Program (2007)
Residency Programs
:
Carolinas Medical Center Program, Emergency Medicine (2009)
Fellowships
:
UMDNJ Robert Wood Johnson Medical School (Camden)/Cooper University Hospital Program, Critical Care Medicine (2017)
Download CV
Department
:
Emergency Medicine