Masanori Hayashi, MD
Assistant Professor, Pediatrics-Heme/Onc and Bone Marrow Transplantation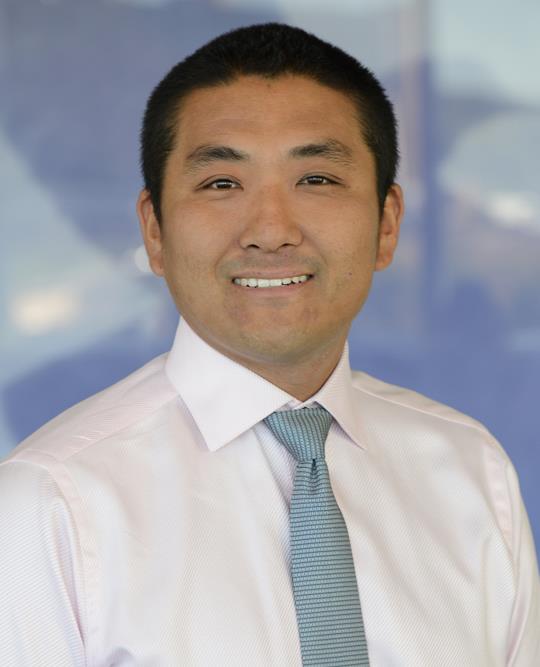 Medical School
:
MD, Keio University School of Medicine, Tokyo, Japan (2005)
Internship
:
Duke University Hospital Program (2008)
Residency
:
Duke University Hospital Program, Pediatrics (2010)
Fellowships
:
National Cancer Institute, Pediatric Hematology / Oncology (2014)
Johns Hopkins University School of Medicine Program, Pediatric Hematology / Oncology (2016)
Languages
:
English, Japanese
Department
:
Pediatrics-Heme/Onc and Bone Marrow Transplantation
Recognition & Awards
SARC Sarcoma Spore Career Development Award, SARC (2015)
The SARC Sarcoma Spore Career Development Award is awarded to two sarcoma translational researchers every year, to ensure the continual renewal of high-quality scientific endeavors in sarcoma research.
Duke Pediatrics Deborah Kredich Memorial Award for the most influential resident of the year for house staff education, Duke University Department of Pediatrics (2010)
Selected by peers through voting, this award is awarded to the resident recognized as the most influential in resident education.
Teaching
Assistant Professor (2017)
School of Medicine, Pediatrics
Publications
Abstract 957: Cadherin-11 contributes to the heterogenous and dynamic Wnt-ß-catenin pathway activation in Ewing sarcoma. Cancer Res 15 June 2022; 82 (12_Supplement): 957. Ryota Shirai; Tyler Biebighauser; Sarah Nelson-Taylor; Avery Bodlak; Timothy Porfilio; Deandra Walker; Naoki Oike; Masanori Hayashi
High-Throughput Drug Screening Identifies GSK3b Inhibition as a Therapeutic Target to Enhance Allogeneic NK Cell Cytotoxicity in Ewing Sarcoma. Naoki Oike, Ryota Shirai, Taylor Gillis, Deandra Walker, Avery Bodlak, Timothy Porfilio, Michael Verneris, Masanori Hayashi
Shulman DS, Whittle SB, Surdez D, Bailey KM, de Álava E, Yustein JT, Shlien A, Hayashi M, Bishop AJR, Crompton BD, DuBois SG, Shukla N, Leavey PJ, Lessnick SL, Kovar H, Delattre O, Grünewald TGP, Antonescu CR, Roberts RD, Toretsky JA, Tirode F, Gorlick R, Janeway KA, Reed D, Lawlor ER, Grohar PJ. An international working group consensus report for the prioritization of molecular biomarkers for Ewing sarcoma. NPJ Precis Oncol. 2022 Sep 17;6(1):65. PubMed PMID: 36115869
Abstract 1681: Single cell RNA sequencing of primary Ewing sarcoma tumors and identification of circulating tumor cells in patient-matched peripheral blood samples Sarah K. Nelson-Taylor; Avery Bodlack; Andrew Goodspeed; Amy Treece; Nathan Donaldson; Carrye Cost; Tim Garrington; Brian Greffe; Sandra Luna-Fineman; Jenna Sopfe; Masanori Hayashi
Bodlak A, Chang K, Channel J, Treece AL, Donaldson N, Cost CR, Garrington TP, Greffe B, Luna-Fineman S, Sopfe J, Loeb DM, Hayashi M. Circulating Plasma Tumor DNA Is Superior to Plasma Tumor RNA Detection in Ewing Sarcoma Patients: ptDNA and ptRNA in Ewing Sarcoma. J Mol Diagn. 2021 Jul;23(7):872-881. PubMed PMID: 33887462
Specialty Information
Specialties
Pediatrics, Board Certification (2010)
Pediatric Hematology / Oncology, Board Certification (2017)
Conditions & Treatments
Cancers - Pediatric Cancer
Cancers
Cancers - Sarcoma
Cancers - Bone Cancer
Care Philosophy
I am committed to a team based approach to the care of my patients, which values the participation of the various members of the medical team and most importantly the patient and family.


General Information
Medical Schools
:
MD, Keio University School of Medicine, Tokyo, Japan (2005)
Internships
:
Duke University Hospital Program (2008)
Residency Programs
:
Duke University Hospital Program, Pediatrics (2010)
Fellowships
:
National Cancer Institute, Pediatric Hematology / Oncology (2014)
Johns Hopkins University School of Medicine Program, Pediatric Hematology / Oncology (2016)
Languages
:
English, Japanese
Department
:
Pediatrics-Heme/Onc and Bone Marrow Transplantation