Pooja Mehta, MD
Assistant Professor, Pediatrics-Gastroenterology, Hepatology and Nutrition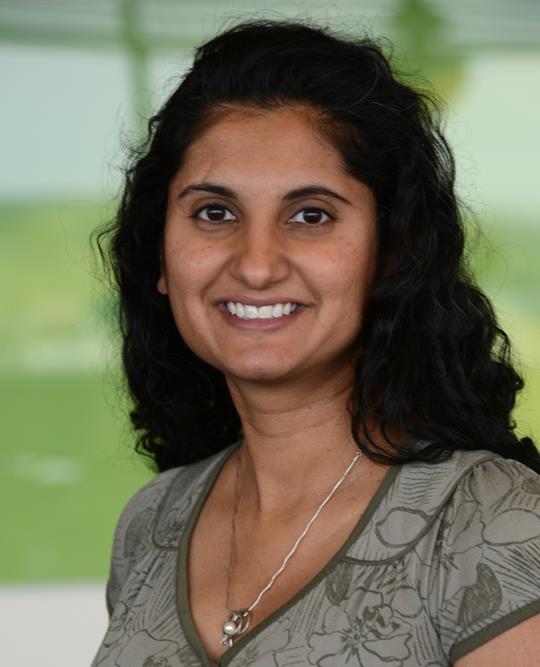 Medical School
:
MD, University of Virginia School of Medicine (2009)
Graduate School
:
MSc, University of Colorado Denver (2016)
Undergraduate School
:
BA, Duke University (NC) (2004)
Residency
:
University of Michigan Program, Chief Resident, Pediatrics (2013)
Fellowships
:
University of Colorado (Children's Hospital Colorado) Program, Pediatric Gastroenterology (2016)
Department
:
Pediatrics-Gastroenterology, Hepatology and Nutrition
Publications
Germone MM, Ariefdjohan M, Stahl M, Shull M, Mehta P, Nagle S, Tarbell S, Liu E. Family ties: the impact of celiac disease on children and caregivers. Qual Life Res. 2022 Jul;31(7):2107-2118. PubMed PMID: 34984588
Germone M, Phu T, Slosky C, Pan Z, Jones A, Stahl M, Mehta P, Shull M, Ariefdjohan M, Liu E. Anxiety and Depression in Pediatric Patients with Celiac Disease: A Large Cross-Sectional Study. J Pediatr Gastroenterol Nutr. 2022 Aug 1;75(2):181-185. PubMed PMID: 35641896
Marisa S, Qian L, Kristian L, Sibylle K, Pooja M, Loren G, Jill M N, Carin AA, Katri L, Kalle K, Jorma I, Jeffrey K, Beena A, Annette-G Z, Jorma T, Marian R, Daniel A, William H, Edwin L. Incidence of Pediatric Celiac Disease Varies by Region: Celiac Disease Varies by Region. Am J Gastroenterol. 2022 Oct 10. [Epub ahead of print] PubMed PMID: 36219178
Mehta P, Pan Z, Skirka S, Kwan BM, Menard-Katcher C. Medication Adherence Aligns with Age and a Behavioral Checklist but Not Symptoms or Quality of Life for Patients with Eosinophilic Esophagitis. J Pediatr. 2021 Aug;235:246-252.e1. PubMed PMID: 33811869
Mehta P, Moore SL, Bull S, Kwan BM. Building MedVenture - A mobile health application to improve adolescent medication adherence - Using a multidisciplinary approach and academic-industry collaboration. Digit Health. 2021 Jan-Dec;7:20552076211019877. PubMed PMID: 34104467
Specialty Information
Specialties
Pediatrics, Board Certification (2012)
Clinical Interests
My clinical interests include general gastroenterology, eosinophilic esophagitis, celiac disease, and medication adherence.

Care Philosophy
I am passionate about caring for children with gastrointestinal illnesses. My philosophy as a physician is to engage in patient and family-oriented care and working as a team to provide the best care to our patients.


General Information
Medical Schools
:
MD, University of Virginia School of Medicine (2009)
Graduate Schools
:
MSc, University of Colorado Denver (2016)
Undergraduate Schools
:
BA, Duke University (NC) (2004)
Residency Programs
:
University of Michigan Program, Chief Resident, Pediatrics (2013)
Fellowships
:
University of Colorado (Children's Hospital Colorado) Program, Pediatric Gastroenterology (2016)
Department
:
Pediatrics-Gastroenterology, Hepatology and Nutrition