Anjeli Kalra, MD
Assistant Professor, Medicine-Allergy/Clinical Immunology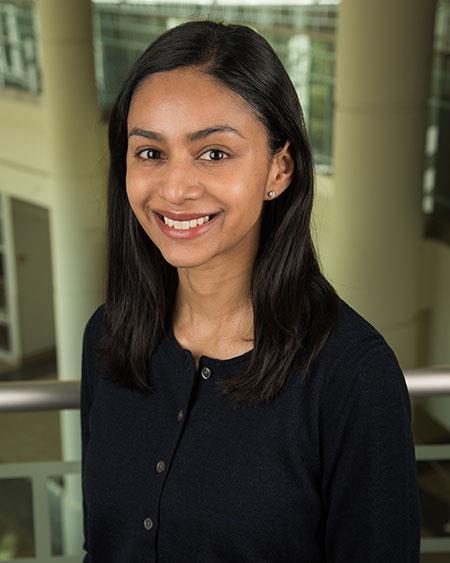 Medical School
:
MD, Jefferson Medical College of Thomas Jefferson University (2012)
Undergraduate School
:
BA, University of Pennsylvania (Philadelphia, PA) (2008)
Residency
:
University of Colorado (University Hospital) Program, Internal Medicine (2015)
Fellowships
:
National Jewish Medical and Research Center, Allergy and Immunology (2017)
Languages
:
English
Department
:
Medicine-Allergy/Clinical Immunology
Publications
Dreskin SC, Koppelman SJ, Andorf S, Nadeau KC, Kalra A, Braun W, Negi SS, Chen X, Schein CH. The importance of the 2S albumins for allergenicity and cross-reactivity of peanuts, tree nuts, and sesame seeds. J Allergy Clin Immunol. 2020 Nov 18. [Epub ahead of print] PubMed PMID: 33217410
Specialty Information
Specialties
Allergy and Immunology, Board Certification (2017)
Internal Medicine, Board Certification (2015)
Conditions & Treatments
Immune System - Allergies
Immune System
Immune System - Anaphylaxis
Immune System - Angioedema
Immune System - Eczema
Immune System - Mastocytosis
Immune System - Rhinitis
Immune System - Urticaria (Hives)
Lungs and Breathing - Asthma
Lungs and Breathing
Immune System - Immunodeficiency
Symptoms and Manifestations - Cough
Symptoms and Manifestations
Clinical Interests
My clinical interests include drug allergy, asthma, urticaria (hives), atopic dermatitis (eczema) and food allergy.


General Information
Medical Schools
:
MD, Jefferson Medical College of Thomas Jefferson University (2012)
Undergraduate Schools
:
BA, University of Pennsylvania (Philadelphia, PA) (2008)
Residency Programs
:
University of Colorado (University Hospital) Program, Internal Medicine (2015)
Fellowships
:
National Jewish Medical and Research Center, Allergy and Immunology (2017)
Languages
:
English
Department
:
Medicine-Allergy/Clinical Immunology