Christina Papantonakis, MD
Assistant Professor, Pediatrics-Pulmonary Medicine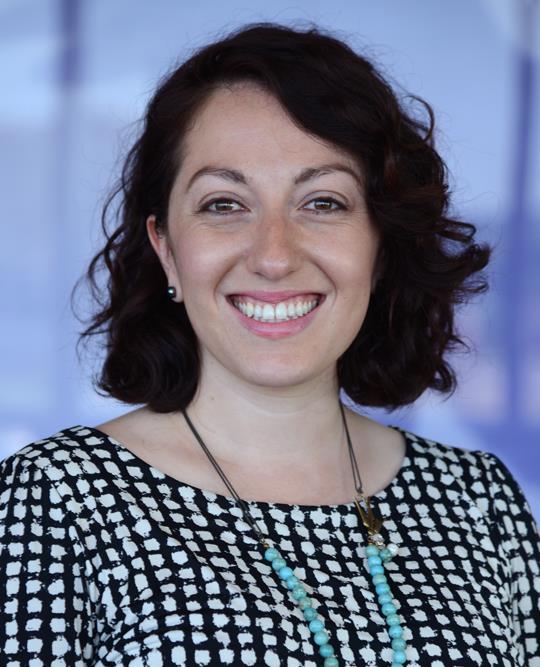 Medical School
:
MD, Saint Louis University School of Medicine (2011)
Undergraduate School
:
BS, University of Denver (CO) (2005)
Residency
:
Palmetto Health/University of South Carolina School of Medicine Program, Chief Resident, Pediatrics (2014)
Fellowships
:
Vanderbilt University/Monroe Carell, Jr Children's Hospital Program, Pediatric Pulmonology (2017)
Languages
:
English
Department
:
Pediatrics-Pulmonary Medicine
Professional Titles
Assistant Professor
MD
Outpatient Services Director, Colorado Springs
Publications
Wurth M, Papantonakis CM, Nevel RJ, Thomas CS, Sokolow AG, Moore PE, Rosas-Salazar C. Recommended Reading from Vanderbilt University Pediatric Pulmonary Fellows. Am J Respir Crit Care Med. 2017 Oct 24. [Epub ahead of print] PubMed PMID: 29064272
Moore PE, Poston JT, Boyer D, Barsky E, Gaffin J, Boyne KB, Ross KR, Mann Dosier LB, Vece TJ, Casey AM, Welsh SK, Logan JW, Shepherd EG, Phinzy PA, Panitch HB, Papantonakis CM, Austin ED, Orandi AB, Kitcharoensakkul M, Abe MK, Horani A, Rettig JS, Pittman J. ATS Core Curriculum 2017: Part II. Pediatric Pulmonary Medicine. Ann Am Thorac Soc. 2017 Aug;14(Supplement_2):S165-S181. PubMed PMID: 28857623
Specialty Information
Specialties
Pediatric Pulmonology, Board Certification
Conditions & Treatments
Lungs and Breathing - Asthma
Lungs and Breathing
Lungs and Breathing - Chronic Lung Disease of Prematurity (Bronchopulmonary Dysplasia)
Lungs and Breathing - Chronic Mechanical Ventilation
Lungs and Breathing - Lung Development
Lungs and Breathing - Lung Disease
Lungs and Breathing - Neonatal Lung Diseases
Lungs and Breathing - Pulmonary Disorders
Lungs and Breathing - Respiratory Disease
Lungs and Breathing - Tracheostomy Dependence
Clinical Interests
Throughout medical school and pediatric residency, the pediatric pulmonologists always were very happy and really seemed to love their jobs. When I did my first rotation with pediatric pulmonary in my first year of residency, I found that as a pulmonologist, you get to work all over the hospital and have close continuity with your patients throughout their lifetime in the clinic. I also fell in love with doing bronchoscopies during residency and then continued to grow that interest since fellowship.

Care Philosophy
I have been practicing at Children's Hospital Colorado in Colorado Springs since 2017. I have the opportunity to care for children with many different breathing concerns. My patients are from all over Southern Colorado and New Mexico, ages range from newborn to late teens. I am so lucky to be a part of the supportive Colorado Springs community.


Personal Interests
Outside of work, I enjoy the opportunity to explore nature with my family, experiment in the kitchen and curl up with a good book.
Public Speaking
Yes
I thoroughly enjoy participating in teaching events throughout the Colorado Springs Community
General Information
Medical Schools
:
MD, Saint Louis University School of Medicine (2011)
Undergraduate Schools
:
BS, University of Denver (CO) (2005)
Residency Programs
:
Palmetto Health/University of South Carolina School of Medicine Program, Chief Resident, Pediatrics (2014)
Fellowships
:
Vanderbilt University/Monroe Carell, Jr Children's Hospital Program, Pediatric Pulmonology (2017)
Languages
:
English
Department
:
Pediatrics-Pulmonary Medicine